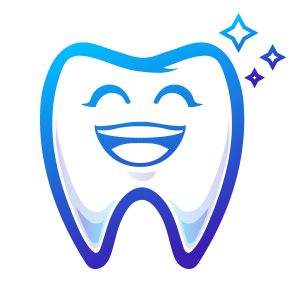 Dental Clinic in Addis Ababa
Welcome to Addis Ababa Dental Clinic, a top dental clinic in Addis Ababa. Experiencing tooth pain or any other teeth issues ? Our qualified dentists and dental auxiliaries are here to help.
Our dental clinic is among the top 10 dental clinic in Addis Ababa today thanks to our team of certified and professional dental practitioners and auxiliaries (dental surgeons, dental assistants, dental hygienists, technicians and therapists).
Most of our best dentists in Addis Ababa received their dental medicine education in the US and hold a Doctor of Dental Surgery (DDS) title.
Addis Ababa Dental Clinic Services
Cosmetic dentistry : invisalign, hidden braces, teeth braces, invisible braces, teeth whitening, teeth bleaching, dental implant, dental fixtures, dental crown, geriatric dentistry, teeth reshaping, teeth bonding, dental bridges, veneers, and gum lift.
Restorative treatment : tooth decay treatment, tooth extraction, partial dental restoration, complete dental restoration, false teeth, Root canal treatment (endodontics), dental filling.
Preventive dentistry : dental plaque removal, teeth whitening, kids dentistry, excessive teeth grinding treatment.
Our Service Areas
Servicing all Addis Ababa including Addis Ketema, Akaky Kaliti, Arada, Bole, Gullele, Kirkos, Kolfe Keranio, Lideta, Nifas Silk-Lafto and Yeka.
Best dentists in Addis Ababa
Are you located in the Addis Ababa area? If so, one day will surely come when you will need the services of a dentist to assist with teeth braces, invisalign, tooth pain etc..
Here at Addis Ababa Dental Clinic, we are working with the best dentists in Addis Ababa, with years of experience and who are reallly proficient in their field of speciality. This means that you no longer need to search long hours on Google to find the best dentist to treat you and help you with your dental issues, we do have them already!
Our dentists are available from 9am to 5pm, from monday to saturday and are always available to help you with your dental needs
Get in touch with us on our website :
https://www.dentalclinicinaddisababa.com/
Check out our social profiles:
https://www.facebook.com/AddisDentalClinic
https://www.youtube.com/channel/UCl13n3dSYqVRDLDhQhgxnBQ
https://twitter.com/AddisDental
Top dental clinic in Addis Ababa
Tooth issues like tooth pain usually happen at inconvenient times like in the middle of the night. But no worries, we have the most experienced, licensed and accredited dentists in Addis Ababa, Ethiopia available to replace, repair or clean your teeth.
Call the +251988447778 for an appointment with your dentist as soon as possible. No-fuss, no stress! Get your dental problem become a thing of the past.
Current job openings at Addis Ababa Dental Clinic
Currently this employer doesn't have any openings.