Environmental Health Officer
Description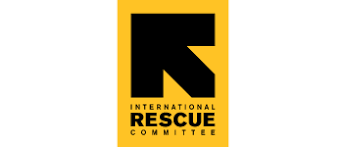 ORGANIZATIONAL DESCRIPTION:
The International Rescue Committee (IRC) is one of the largest humanitarian agencies in the world, providing relief, rehabilitation and post-conflict reconstruction support to victims of oppression and violent conflict. IRC has worked for over seven decades in the world addressing both the immediate, life saving needs of conflict affected people in an emergency and the reconstruction needs in post conflict societies. IRC is committed to a culture of bold leadership, innovation in all aspects of our work, creative partnerships and thorough accountability to those we serve.
SUMMARY STATMENT OF DUTIES & RESPONSIBILITIES
Under  the supervision of the ERR Manager, the Environmental Health Officer is a Junior Managerial position that involves planning, management and monitoring & evaluation of the water systems, sanitation infrastructures construction & rehabilitation activities under the emergency WASH intervention program and capacity building of IDPs and relevant Government staff in Metekel Zone, Benishangul Gumuz Region, Abulta & Dangur IDP sites. He/she is responsible for the construction and rehabilitation of the water supply facilities in coordination with the Construction Foreman. The position requires strong project and grant management skills, including the proper management of the financial, material and other resources under the emergency WASH program.
Water Supply:
·         Manage the construction and rehabilitation of damaged and/or non-functional water supply facilities, expansion of water supply systems, cleaning and development of waster Shallow wells, design for pipe lying, procurement & supply of hand pumps and spare parts.
·         Ensure the proper replacement of damaged hand pumps and worn-out spare parts for shallow wells and springs for IDPs.
·         Oversee and monitor water quality, including turbidity and free chlorine, after the completion of the construction/rehabilitation of the water supply systems.
·         Oversee stores management for EH items and liaise with the supply chain to ensure that bi-weekly checks are made on site stores and stock records.
·         Ensure that weekly data for construction progress is gathered, recorded and kept in soft and hard copies in the IDP Camps and transit centers if any.
·         Organize and facilitate for timely response to any mechanical electro-mechanical part breakdowns in the IDP Camps and transit centers with the water technician to ensure uninterrupted access to water supply.
·         Prepare Terms of Reference for the site selection, surveying work and other sub-contracted work, review the contract documents in collaboration with Supply Chain and manage sub-contractors when assigned by ERR manager.
·         Manage the production of or directly produce all the necessary designs and bills of quantities, specification, necessary drawings for the construction/rehabilitation of water supply systems and prepare follow up schedules for the required equipment, goods, tools and materials.
·         Ensure that all the constructed/rehabilitated water supply and sanitation infrastructures in the IDP Camps and transit centers meet the design, specification and quality of construction as per Government and IRC standard.
·         Ensure the procurement of tools, and equipment required towards construction/rehabilitation of water supply systems including hand pumps, spare parts, fast moving items, sanitation construction materials and pipes & fittings for efficient construction/rehabilitation works.
·         Supervision of all contracted activities:- water supply system, construction/rehabilitation of shallow wells, tap stands, spring capping box, reservoirs, pipe lying, anchor blocks, construction of communal latrine, showers, waste disposal pits, establishment of intermediate waste collection sites, etc.
·         Order materials and equipment as necessary for construction/rehabilitation activities, in accordance with the budget available, stoke balance, submitting and following up Purchase Request forms as per IRC procedure.
STAFF MANAGEMENT
·         Directly supervise the Construction Foreman and other construction team assigned for the project.
·         Supervise the establishment, training, management of the WASHCOs including the maintenance team (Technicians and operators)  in the Camp
·         water system operation
·         Assists and facilitate in the orientation of newly recruited EH staff on behalf of EH team in the IDP camps.
·         Prepare performance targets for Supervisees in coordination with ERR Manager and support ERR Manager and Field Coordinator on the staff evaluation process.
·         Grants Management, Reporting, Representation and Documentation.
·         Prepare Implementation, spending, procurement and monitoring & evaluation plan for the allocated Emergency WASH budgets along with the ERR Manager.
·         Liaises with HR/Admin, Supply Chain, and Finance Departments to ensure smooth operations of activities and procedural recruitment of skilled man power, social workers and other EH staff for the implementation of the project activities in the IDP Camp and hosting community.
·         Ensures that all the planned project activities are implemented in a timely and professional manner (IRC standards), according to goal, objectives, and indicators and in line with Donor & Government requirements and beneficiary needs.
·         Facilitate and organize in documenting EH related data and record with soft and hard copies.
·         Serve as the focal point person for all EH related activities at the project site.
·         Participate on meetings regarding EH related issues in the IDP camps as advised by the ERR Manager and/or FC at Assosa FO.
·         Prepare monthly reports and share with ERR Manager in collaboration with the Hygiene Promotion Assistant officers, and Construction Foreman.
·         Perform other tasks as assigned by his/her supervisors.
Job Requirements
University Degree in Hydraulics, Water Resource, Civil and related Engineering fields;
Relevant experience of minimum of 2 years for M. Sc. and 3 years for B.Sc. Degree holders of relevant experience in urban water supply system development and/or construction project management, preferably in a humanitarian setting;
Experience in coordinating emergency projects at Refugee and/of IDP camps managing large projects, with multiple tasks and uphold attention to circumstances;
Proven experience in project cycle  management, design and construction management of town water supply and sanitation infrastructures and contract administration;
knowledge in water resource management, hydrogeology and drilling operation monitoring;
Report writing, documentation and database management;
Positive and professional attitude, able to organize, maintain composure, prioritize work under pressure  and meet deadline;
Experience in supervisory role, staff management  and interaction with stakeholders;
Experience in resource management – supply, finance and human resource management;
Competent in Microsoft Outlook, MS office and database management;
Knowledge of running EPANET, Auto CAD, WATERCAD and related engineering software;
Knowledge of standards and guidelines in emergency WASH service provision, infrastructure design and implementation in refugee/IDP camps, urban and semi-urban setting;
Fluency in spoken and written English;
Experience working in an NGO environment and for a not-for-profit organization is a plus;
Applying Instructions
Candidates who meet the above qualifications; please send your CV and application letter through the below IRC career site.
External
https://rescue.csod.com/ats/careersite/jobdetails.aspx?site=1&c=rescue&id=7756
Internal
 https://rescue.csod.com/ats/careersite/jobdetails.aspx?site=2&c=rescue&id=7756
Your application letter/cover letter must include the following information.
·         Name of the position you have applied for
·         Date of application
·         Summary of  your qualifications and experience
·         Motivation/objective of why you have applied for the job
·         Please include at least 2 references from current and former supervisors.
                       Female candidates are highly encouraged to apply!
IRC is an equal employment opportunity employer.
IRC considers all applicants on the basis of merit without regard to race, sex, color, national origin, religion, sexual orientation, age, marital status or disability.
WARNING: Do not to pay any money to get a job. Please report fraudulent jobs to info@newjobsethiopia.com