Description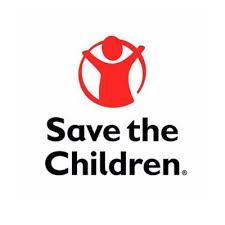 Position - Procurement Coordinator
Location: Addis Ababa, Ethiopia with travel to field locations as deemed appropriate
TEAM/PROGRAMME: Program Operations/ Supply Chain
Grade: 3A
CHILD SAFEGUARDING:
Level 3:  the role holder will have contact with children and/or young people either frequently (e.g. once a week or more) or intensively (e.g. four days in one month or more or overnight) because they work in country programs; or are visiting country programs; ore because they are responsible for implementing the police checking/vetting process staff.
ROLE PURPOSE:
The Procurement Coordinator responsible The post holder will play a core role in procurement planning, programme design and delivery including supervision and comprehensive reporting throughout the various stages of the project
Coordinates procurement orders with concerned programmes, departments such as Administration and Finance to ensure that the right commodities are requested and ensure   timely procurement and delivery of goods and services to the requesters
During humanitarian emergencies, the post holder maybe required to work outside the normal role profile and be able to vary working hours accordingly as directed by the Senior Procurement Manager.
SCOPE OF ROLE:
Reports to: Senior Procurement Manager
Staff reporting to this post:
Direct:  Procurement Officer
Indirect:
Budget Responsibilities: TBD
Role Dimensions: Save the Children works in 22 FOs districts in Ethiopia with a current staff compliment of 1800 staff and current expenditure of approximately 75 million each year
A.KEY AREAS OF ACCOUNTABILITY: 
Planning, Coordination & Programme Support:
·       Under the direction of the Senior Procurement Manager, undertake market research and analysis, run tenders and set up pre-qualified supplier lists and Framework Agreements (FWA)
·       Manage suppliers professionally and proactively, providing feedback to improve performance and leading periodic review meetings ensuring Value for Money, quality and delivery
Comprehensive understanding of the project management process of construction projects (reporting, invoicing, verification of payments, practical completion and final completion certification)
Examine and process payment requests for construction works undertaken and according to contractual terms and conditions.
·       Supporting on appropriateness of the materials for the proposed sites, including security of materials and equipment
·       Delegate to the Procurement Officer (Construction) routine and structured procurement duties and support and supervise to ensure processes are followed in a timely manner and according to the SCI policies and procedures
·       Conduct Develop to Perform (D2P) with Procurement Officer and ensure clear work and development goals are established with timelines including regular feedback and support.
·       Provide Construction procurement and planning advice and support to both the country office and the field offices in coordination with Construction Technical Teams
·       Deliver management information reports summarising key trends in performance of the construction procurement function against work plans
·       Contribute to proposals and provide weekly updates and monthly reports outlining progress on ongoing projects as well as the utilization of materials, labour, and equipment being used.
·       Establish a sound working relationship with the internal/external stake holders to fully utlise all resources and technical expertise
Technical & Operational:
·       Establish a contract management database and keep updated records of progress of each contracts inform Team of status
·       Work closely with requestors to ensure that contract values are within the available budget limit, and also keep record of payables (retentions) and receivables (advances) and inform stakeholders timely for release and/or recovery.
·       Identify where necessary, and through acceptable and transparent ways, contractors/specialists/suppliers to carry out specialised pieces of work where project personnel do not have the capacity to do so 
·       Identify and organise procurement of locally available construction materials in close collaboration with the Field Office procurement team.
·       Provide technical support for all partner agencies if required as part of the programme implementation
·       Follow up on planning and implementation monitor the performance of construction companies for compliance with the contract agreements they entered into with SCI in collaboration with the Construction Manager.
Others
·       While the majority of the work will be carried out in the Addis Ababa office, he/she will be required to make support visits to field offices
·       S/he will be required to carry out inductions with new staff on aspects of their roles and areas of expertise
·       S/he will be required to represent Save the Children in procurement related seminars or workshops related to their area of expertise
·       S/he will be required to provide technical support to implementing partners and consortium based programming should this be a requirement
As a member of the Operations/ Supply Chain team, S/he will work collaboratively with the team members to ensure good coordination, communication, planning and customer service to staff and the programmes, including providing cover for, and support to others and undertaking any reasonable additional duties as delegated by the Senior Procurement Manager.
Realise Professional & Efficient Procurement:
·       Manage procurement for the Ethiopia programme in line with SCI procurement policies, processes and quality standards through supervision of Procurement Requests, Requests for Quotation, Comparative Bid Analysis, Procurement Committees, Purchase Orders and Contract processes
·       Ensure that Procurement Committees dealing with construction projects in all field offices are established where required and that they fully understand and undertake their responsibilities at all times ad according to the financial Scheme of Delegation (SoD).
·       Attend when required the Procurement Committee meetings to provide expert advice on construction procurement.
·       Advise and establish best practice for sourcing freight and transportation service providers, with support from Fleet Management
·       Ensure all orders are processed according to Procurement Plans, logged into the Procurement Tracker, status updates are communicated to programmes, and that all relevant documentation is filed appropriately.
·       Ensure construction supplier files are routinely updated on performance and the Procurement Committee for evaluation of relevant suppliers for future use in review of performance.
SKILLS AND BEHAVIOURS (our Values in Practice)
Accountability:
§  Holds self-accountable for making decisions, managing resources efficiently, achieving and role modelling Save the Children values
§  Holds suppliers accountable to deliver on their responsibilities
Ambition:
§  Sets ambitious and challenging goals for themselves and takes responsibility for their own personal development
§  Widely shares their personal vision for Save the Children, engages and motivates others
§  Future orientated, thinks strategically and on a global scale
Collaboration:
§  Approachable, good listener, easy to talk to; builds and maintains effective relationships with colleagues, Members and external partners and supporters
§  Values diversity and different people's perspectives, able to work cross-culturally.
Creativity:
§  Develops and encourages new and innovative solutions
§  Cuts away bureaucracy and encourages an entrepreneurial approach
Integrity:
§  Honest, encourages openness and transparency, builds trust and confidence
§  Displays consistent excellent judgement
Job Requirements
QUALIFICATION AND EXPERIENCE
Experience and Technical Competencies:
Holder of a Degree in either supply & purchasing, management or equivalent qualifications
At least 3 years' experience with associated procurement policies and procedures and conversant with national materials and national and local regulations
Holds recognised professional qualifications obtained through a company or organisation that demonstrates suitability for the role coupled with extensive experience.
KEY COMPETENCIES
Generic Competencies
·      Child Rights: Promotes an enabling environment for participation, and accountability to children
·      Be the Innovator: Promotes innovation to find new and better approaches to driving progress for children
Deliver Results at Scale: Promotes a clear focus on impact in a project and programme design, management, and oversight
Generic Competencies
Being the Voice of Children: Promotes evidence-based policy and public engagement that includes the voices of children and their communities
Advancing Equality & Inclusion: Displays a commitment to ensuring everything we do considers the most deprived and marginalised children and adolescent
Building & Strengthening Partnerships: Promotes working with diverse partners as critical to delivery
Child Rights: Promotes the rights of children in own work and in work with colleagues and peerS,
Additional job responsibilities
The duties and responsibilities as set out above are not exhaustive and the role holder may be required to carry out additional duties within reasonableness of their level of skills and experience
Equal Opportunities
The role holder is required to carry out the duties in accordance with SCI's global Diversity, Equity and Inclusion and Gender Equality Policies, supported by relevant procedures.
Child Safeguarding:
We need to keep children safe so our selection process, which includes rigorous background checks, reflects our commitment to the protection of children from abuse.
Safeguarding our Staff:
The post holder is required to carry out the duties in accordance with the SCI anti-harassment policy.
Health and Safety
The role holder is required to carry out the duties in accordance with SC Health and Safety policies and procedures.
We offer a competitive package in the context of the sector. The duty station of the position holder will be in Addis Ababa This role is offered on the basis of national terms and conditions only.
The Organization
We employ approximately 25,000 people across the globe and work on the ground in over 100 countries to help children affected by crises, or those that need better healthcare, education and child protection. We also campaign and advocate at the highest levels to realize the right of children and to ensure their voices are heard.
We are working towards three breakthroughs in how the world treats children by 2030:
• No child dies from preventable causes before their 5th birthday
• All children learn from a quality basic education and that,
• Violence against children is no longer tolerated
We know that great people make a great organization, and that our employees play a crucial role in helping us achieve our ambitions for children. We value our people and offer a meaningful and rewarding career, along with a collaborative and inclusive environment where ambition, creativity, and integrity are highly valued.
Applying Instructions
Application Information
Please attach a copy of your CV and cover letter with your application, and include details of your current remuneration and salary expectations. A copy of the full role profile can be found at http://www.savethechildren.net/careers
We need to keep children safe so our selection process, which includes rigorous background checks, reflects our commitment to the protection of children from abuse.
All employees are expected to carry out their duties in accordance with our global anti-harassment policy.
HOW TO APPLY
Interested applicants who meet the MINIMUM requirements should apply using the below link:
https://stcuk.taleo.net/careersection/ex/jobsearch.ftl?lang=en
WARNING: Do not to pay any money to get a job. Please report fraudulent jobs to info@newjobsethiopia.com