A Terms of Reference for Consultancy Service to conduct Post Project Sustainability
Description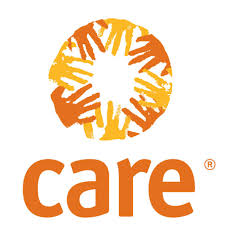 A Terms of Reference for Consultancy Service to conduct Post Project Sustainability (PPS)Study on: "Berchi- Claiming Rights - Promoting Gender Equality: Women's Empowerment and male engagement for gender transformation in post-conflict and chronically food-insecure settings of Ethiopia" (2013-2015)
1.      Introduction
CARE International is a global leader within a worldwide movement dedicated to ending poverty. CARE seeks a world of hope, tolerance and social justice, where poverty has been overcome and all people live with dignity and security. CARE works around the globe to save lives, defeat poverty and achieve social justice, putting women and girls in the center.
CARE Ethiopia's core programmatic approaches are centered on tackling the underlying causes of poverty and social justice. Accordingly, it works in the area of sexual and reproductive health, food security and nutrition, Climate change adaptation and resilience, and humanitarian response. CARE Ethiopia's programs focus on addressing three impact progroups: chronically food insecure rural women, resource poor urban female youth and pastoral school aged girls.
As part of its strategic goal, CARE Ethiopia conducted a project titled "Berchi- Claiming Rights - Promoting Gender Equality: Women's Empowerment and male engagement for gender transformation in post-conflict and chronically food-insecure settings of Ethiopia". The project was implemented in south Gondar Zone of Amhara region from 2013-2015.
The project conducted end term evaluation of the project and documented the key successes of the project including likelihood of the impact and sustainability of the project. Four years after the project ended, CARE Ethiopia wants to look back and assess further impacts and sustainability of the project induced changes. This TOR is; therefore, prepared to serve as a guide for the intended post project sustainability study on the project. The TOR outlines the objectives, scope, evaluation questions, methodology of the evaluation, and deliverables of the evaluation.
2.      Background of Berchi project
The intervention "Berchi – Be strong in Amharic!", fully called"Claiming Rights - Promoting Gender Equality: Women's Empowerment and male engagement for gender transformation in post-conflict and chronically food-insecure settings of Ethiopia was part of the ADA financed multi-country program. Funded by Austrian Development Agency (ADA) and CARE Austria, the project was implemented in Ebinat and Simada woredas of South Gondar of Amhara Region, Ethiopia from 2013 to 2015. The project intended to reach 11,000 chronically food insecure Women and their households.
The goal of the project was: chronically food insecure women are empowered and have achieved sustainable livelihood security". To achieve this, the project had four expected results. These are:
Expected Result (ER) 1: Women have equitable access and control over productive assets to ensure their livelihood security
Expected Result (ER) 2: Meaningful representation and participation of women at all levels
Expected Result (ER) 3: Transform key institutional and socio-cultural norms, relations and attitudes for gender equality
Expected Result (ER) 4: Promote key Learning and Impact Measurement for women's empowerment
The project was designed on the basis of the Theory of Change (ToC) that CARE Ethiopia developed for Chronically Food Insecure Rural Women (CFIRW) in 2009. According to the ToC, sustained life changes of CFIRW can be achieved through making institutions responsive and accountable on gender issues; ensuring access to control over resources; and catalysing cultural and social norm change in the target communities.
Figure 1: TOC of CFIRW
| | | | | |
| --- | --- | --- | --- | --- |
| Institutions (formal and informal) and responsive to women's priorities and accountable to unholding their rights. | + | Householdsattain access to and control over resources for expanded sustainable livelihood options and social services. | X | Cultural and social norms support women to claim their rights. |
The project design was also informed by CARE's Women Economic Empowerment (WEE) framework which consists of: 1) capacity and agency of women to represent and demand their rights; 2) equitable and non-discriminatory relations and norms in an environment; and 3) socio-economic and structural inequalities are reduced. Each of the three domains of change of CFIRW fully responds to these three pillars of the WEE framework.
The project employed different innovative approaches to achieve the project goal. These includes mainly Village Saving and Loan Associations (VSLAs), Social Analysis and Action (SAA), Climate Vulnerability and Capacity Analysis (CVCA). Village Saving and Loan Associations (VSLAs) was integrated in the project to encourage the culture of saving and solidarity among women and to access external financial resources motivate the participation of the impact group and the target population in promoting women's empowerment. In addition, Social Analysis and Action (SAA) was employed to understand the unique risks of women and instigatesocial changes focusing on cultural norms & attitudes that affect women' access and control over resources and psychosocial wellbeing.
Berchiproject's results had been identified and documented through a series of monitoring and evaluation exercises including baseline, mid-line and end-line evaluation. The evaluation asserted that there were positive trends that could be precursors of the project impact both in the livelihood and socio cultural setting of the beneficiary communities. It also reported strong indicators of project sustainability as well. The intended Post Project Sustainability (PPS) study is ; therefore, initiated to assess the impacts and sustainability of the project four years after it ended.
3.      Objective of the Study
The overall objective of the study is to capture evidence on social norm change and gender transformation from the BERCHI project  and contribute to improved program quality and learning within CARE and among partners. The post-project sustainability study intends to achieve the following specific objectives:
To assess the impact of Berchi project on women's access and control over productive assets, women's participation and representation in leadership and transformation of socio-cultural norms ;
To assess the social, economic and enviromental sustainability of project strategies and results of Berchi's project;
To assess the effectiveness of the project's innovative approaches of VSLA, SAA and CVCA in catelizing social norm change and gender transformation in the target community;
To document key lessons and best practices from Berchi's social norm change and gender transformation worth scaling up in future interventions;
4.      Study Questions
The study seeks answers to the following key questions:
Which of the project induced changes (as reported by its terminal evaluation) have sustained socially, economically and enviromentally, four years after completion of the project?
Have the project induced changes resulted in positive impact in the lives of the target community four years after completion of the project?
Have the VSLAs and SAA groups established by the project sustained four years after completion of the project?
Is the use of VSLA, SAA and CVCA approaches effective in facilitating and causing social norm and gender transformational change within rural communities?
What learnings and best practices have emerged in Berchi's social norm and gender transformation intervention 4 years after completion of the project?
How can CARE Ethiopia further sustain and scale up successes, learnings and best practices from Berchi in future programming?
5.      Proposed Study Design
Berchi project worked to bring about change in social norm and gender roles within the target communities, and all the expected results of the project involves the intended change . This sustainability study is thus expected to center on measuring the extent of sustainability of the key project results and social norm change that have happened after the project phased out. The changes will then be compared with the changes reported at the end of the project to know the extent the project induced changes have sustained. In terms of sustainability, the study is expected to see the social, economic and enviromental sustainability of the project.
In line with this, the study is expected to employ both qualitative and quantitative methodologies. Qualitative methodology is a preferred one because such methodology best suits the nature of the study subject, i.e. social norm changes and would help go in-depth in to issue. Accordingly, CARE's Social Norm Analysis Plot (SNAP) methodology which tries to apply social norm theories to practice will be used to measure the social norm change caused overtime through the project's effect.
Both primary and secondary data is required for the study. Primary data is expected to come through questionnaire,  Focus Group Discussion (FGD) and Key Informant Interview (KII) methods. SNAP survey questionnaire along with Focus  Group Discussion which applies vignatte tool is set to be the primary data source of the study. The KII which will follow Most Significant Change (MSC) interview technique is proposed to be used to complement the SNAP survey and epitomize the social norm change on the project participant/s.
Document review will also be used as a secondary data source. This includes project records including project design document, evaluation (Base-line, mid-line and end-line) reports, periodical progress reports and other relevant documents. The secondary data will help to frame the research process including data collection instruments and track the impact and sustainability of the project.
6.     Deliverables of the Consultancy Service
All deliverables shall be submitted to the CARE in English, including:
An inception report: submitted one week after the start of the contract, explaining the methodology, work program and timetable for the PPS study. This should also include draft data collection tools, both qualitative and quantitative.
A draft report: including a complete raw data
A final report: to be submitted at the end of the study with a maximum of 30 pages excluding annexes.
A Summary of study report: a two pager summary of the study findings to be disseminated to internal and audiences;
7.      Expected Duties and Responsibilities of Parties
7.1.The Consultant/s
The consultant will have the following duties/ tasks:
Review existing project documentation and other secondary data relevant to the project's interventions and project areas;
Design a detailed participatory methodology and develop both quantitative and qualitative tools for data collection in line with the TOR;
Conduct field data collection in the project districts (with own lodgitics cost) including interactions with project beneficiaries, implementing partners, other stakeholders and key informants
Conduct regular debriefing of the study process with the CARE team;
Analyze data based on the data analysis method agreed in the inception report, and submit draft report and final study reports by incorporating comments that may be given by global and national M&E team;
Present study findings and draft study report to the CARE team and other project stakeholders in a validation and dissemination sessions organized by CARE;
Adhere to the "Do No Harm" principle and any other humanitarian principles;
Follow CARE Ethiopia's security advice during data collection and other encounters related to the assignment;
Ensure at all times the confidentiality of data, respect the privacy of all individuals concerned and make all data collected available to CARE in a usable format.
Facilitate data collection process on field as per the agreed time table with the consultants including contacting project participants;
Review draft study reports submitted by the consultants and provide feedback
Organize validation and dissemination workshop on the study findings
Produce
Communicate and disseminate the study findings to internal and external audiences
The total number of days for implementation of this PPS study is 30 working days. The assignment shall start late June, Corona related restrictions permeating.  A first meeting shall be held before the assignment starts in order to review the ToR and agree on tentative work plan.
Job Requirements
Profile of the Consultants
The evaluator should be an experienced and independent consultant with the following expertise:
Proven experience in evaluating development programs, preferably in social norm measurement including use of Social Norm Analysis Plot (SNAP) tool
Experience in evaluating gender and women empowerment program
Experience with international (I) NGO's
Good writing and communicative skills
Good command of English
Applying Instructions
Proposal contents:
Qualified consultants or consultancy firms interested in the assignment are expected to submit the following documentation;
A technical proposal (max 5 page for the main body): interpreting the ToR and elaboration of the proposed methodology and design, including (1) draft work plan; (2) brief overview of the consultant/consultancy firm and the skills and experiences they would bring to the assignment (including CVs of all team members assigned to the evaluation); (3) contact details of three referees from other organizations that have recently contract the consultant/consultancy firm to perform similar work for the last 1- 2 years.
·         A financial proposal: clarifying the following costs: (1) budget with professional fee per day, 2) Logistical costs (vehicle hire, accommodation and living costs; stationeries, and supplies needed for data collection; and other costs related to field mobilization and validation workshop ) and other necessary costs.
All applications should be sent to latest by 25 August 2020 @ 9 AM with attachments in pdf and a subject lineTechnical and Financial Proposal for BERCHI- PPS Study.
WARNING: Do not to pay any money to get a job. Please report fraudulent jobs to info@newjobsethiopia.com