A2L / A2 Humanitarian Advisory
Description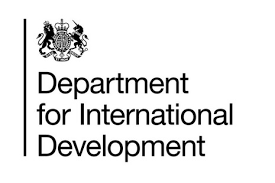 The Department for International Development (DFID) leads the UK's work to end extreme poverty, deliver the Global Goals, and tackle global challenges in line with the government's UK Aid Strategy. Our aid budget is spent on tackling the great global challenges – from the root causes of mass migration and disease, to the threat of terrorism and global climate change – all of which also directly threaten British interests. We are ending the need for aid by building peaceful and stable societies, creating jobs and strong economies, fighting corruption, unlocking the potential of girls and women, tackling climate change and helping to save lives when humanitarian emergencies hit. We are doing this because it is both the right thing to do and firmly in Britain's national interest.
DFID works in partnership across Whitehall and with governments, civil society, the private sector and multilateral institutions, including the World Bank, United Nations agencies, and the European Commission.
Working for the Department For International Development
Purpose of Job
DFID Ethiopia is looking for a humanitarian advisor to join the Livelihoods and Humanitarian Team (a team of 12) to lead advice to DFID Ethiopia on humanitarian programming, including response to the challenges of internal forced displacement, and on how development programming can better prepare for acute needs. The vision that you will be helping to deliver is 'Government of Ethiopia is able to lead and deliver an effective, more self-financed and accountable response to climate and humanitarian shocks' whilst ensuring that emergency needs are met in the most effective manner. This means that your role in DFID is working on the shortterm response to acute need and supporting a programme working to build capacity so that Government of Ethiopia basic services are able to flex to shocks.
The Humanitarian Advisor will be the lead technical expert on the £262 million, 2017-2022, Building Resilience in Ethiopia programme.  The programme has four key strands: Providing technical assistance to the Government of Ethiopia to lead and deliver an effective and accountable humanitarian response, delivering food and cash to people in humanitarian need in the most effective way, respond to emergency humanitarian needs in the most effective way and monitoring, evaluation and learning to strengthen humanitarian delivery in Ethiopia. The Humanitarian Adviser will also provide analysis and advice to DFID Ethiopia on the humanitarian context in Ethiopia.
Key responsibilities and accountabilities
Deliver high quality technical advice to ensure effective delivery of DFID Ethiopia humanitarian programmes and results.
Lead Advisor to the Building Resilience in Ethiopia Programme.
Lead technical input, as lead advisor to all areas of the Building Resilience in Ethiopia programme (BRE) programme in accordance with the DFID policy context, country priorities and the Grand Bargain. This combines: flexibility to respond to emergency humanitarian needs in Ethiopia, whilst supporting work to strengthen national systems to deliver an effective and accountable response
Ensure DFID supports interventions designed to support the protection of the most vulnerable civilians, including women, girls and boys, and people with disabilities
Undertake regular field visits (at least 10 days per year) to monitor the programme and feed into the policy and advocacy engagement.
Lead for DFID on the technical group of the Advisory Board to the Ethiopia Humanitarian Fund, drawing in other relevant advice as appropriate.
Work alongside other advisers in the Human Development Team to build shock responsive delivery into the human development programmes in Ethiopia, this should include, looking at how the needs of IDPs can be better addressed by human development programmes.
Lead DFID's engagements with WFP and UNICEF on the BRE programme, in particular in support of the integration of treatment of Moderate Acute Malnutrition into the Health System.
Lead on the external review of the BRE programme managing the contract and the outputs.
Ensure delivery is robust and compliant with corporate standards / SMART Rules with a particular focus on work on food security where you will lead on all aspects of delivery reporting to the Senior Responsible Officer.
Deliver high quality humanitarian advice to support UK government policy engagement and advocacy:
Provide regular assessments of the humanitarian situation in Ethiopia.
Work to ensure that the Government of Ethiopia can lead a prioritised, efficient and effective response, with support from the UN and other partners.
Provide high quality analysis and briefings for Ministers on the humanitarian situation in Ethiopia
Input on and influence cross HMG communications
Lead and support the work to facilitate ministerial and senior official visits.
Continually monitor and assess the situation; reflecting this in evolving policy, strategy and programme priorities and approaches;
Lead on DFID's work to support the National Disaster Risk Management Commission:
Lead work from a humanitarian perspective on the PSNP-HRD continuum initiatives, this includes being part of the GoE led monitoring and evaluation committee.
Lead on support to implementation of DRM policy including improving the early warning and needs assessment process;
Support the scale up of humanitarian cash transfer, including by representing DFID on the cash steering committee and cash working group.
Learning and Cross Cutting Engagement in DFID
The post holder will also be expected to effectively deliver on their 10% advisory cadre commitments and undertake a minimum of 55 hours continuous professional development.
Travel requirements:
At least 15 days in the field in Ethiopia, you may also be required to travel outside Ethiopia for training or to deliver advisory support to another country office.
REPORTS TO:
 Team Leader or Senior Adviser
Salary range:
 A2L - 52,412.33 / A2 - 69,190.58 Br/Month depending on qualifications and experience.
Job Requirements
Experience required for the role:
Essential:
Evidence of expertise Humanitarian advisory capacity to government, international NGO's and/or donors;
Ability to explain complex issues in clear English to a range of audiences;
Experience in influencing policies at senior levels;
Experience of working with and influencing other bilateral and multilateral donors.
Desirable:
Previously most successful candidates have drawn on 5+ years of relevant experience to show sufficient evidence of the competencies etc)
Qualifications:
Normally Master's degree or equivalent postgraduate qualification in a relevant technical area.  Strong demonstration of the competences through relevant experience may substitute for a Master's.  Knowledge and experience gained working on or in developing countries and/or in fragile and conflict affected environments, is required.
Memberships:
If you are invited to attend an interview, the process will also cover assessment for accreditation to the cadre which covers the full range of Humanitarian technical competencies.
Core UK civil service behaviours:
Candidates should be able to clearly demonstrate in their application examples of the following Civil Service Behaviours:
Communicating and Influencing
Making Effective Decisions
Developing Self and Others
Working together
Seeing the Big Picture
Managing a quality service
Applicants will be assessed on their behaviours against the level/band or grade comparison indicated in the Civil Service Behaviours Framework (page 5.) for example:
| | | |
| --- | --- | --- |
| LEVEL / BAND | Civil Service | DFID EQUIVALENT |
| Level 3 | SEO | A2L |
| Level 4  | Grade7 | A2 |
Details of the above HM Government Success Profiles (Civil Service Behaviors) are available by clicking this link.
Technical Competencies
Candidates should be able to clearly demonstrate in their application examples of the following Technical competencies:
Planning and managing humanitarian responses
Humanitarian and disaster theory and architecture
International humanitarian law and principles
Crisis risk and resilience
The specialist technical proficiencies (as per the job profile) should come through in the examples that are provided and within the applicant's work experience. These may be tested in the interview stage.
International Competencies
Candidates should be able to clearly demonstrate in their application examples of the following Technical competencies:
Applying Instructions
Applications from female candidates are strongly encouraged.
DFID is committed to equal opportunities in its staffing policy and does not discriminate on the grounds of race, gender, age, religion, sexual orientation or disability. Selection will be on merit.
The full Job Description, Application Form and Civil Service Behaviors can be found at:
https://www.gov.uk/world/organisations/dfid-ethiopia/about/recruitment
Important – HOW TO APPLY!!
The candidate must complete and send the application form to AfricaHRHubApplication3@dfid.gov.uk with a copy of their most recent CV. The subject line MUST read "ETH/1903".
Failure to follow the outlined procedure might result in the application not being considered. The closing date for the vacancy is COP on 03 November 2019. If no response has been received after 2 weeks from the closing date, consider the application as unsuccessful.
WARNING: Do not to pay any money to get a job. Please report fraudulent jobs to info@newjobsethiopia.com