A2L/A2 Private Sector Development Advisor (Staff Appointed In Country)
Description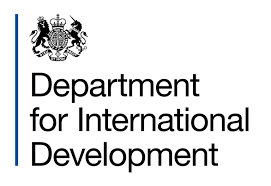 Background
The Department for International Development (DFID) leads the UK's fight against global poverty, delivering aid to those in need all over the world.  Since 1997, our passionate team has helped more than 250 million people lift themselves from poverty and 40 million more children to attend primary school. But there is still much to do.
This is a great opportunity to join one DFID's largest country programme in the world as a Private Sector Development Adviser.  Ethiopia has more potential to structurally transform than any other DFID country in Africa. Emerging market investors see Ethiopia as the new destination of choice for garments in Africa.
The UK's vision is that by 2024 Ethiopia is transforming into a stable, industrialised, resilient, more inclusive country, able to self-finance its way out of poverty and harness the potential of its youth. DFID will contribute to this through a portfolio of programmes which aim to significantly raise standards in education, family planning, water and sanitation. We will invest in Ethiopia's economic development through improving land governance to support improvements in agricultural productivity, supporting the operationalisation of industrial parks including driving up the quality of jobs, the generation of jobs (for Ethiopians and refugees) and better incomes, and through catalysing new investment. Underpinning all of this, we will support Ethiopia to significantly increase its tax base, as the main means of financing development in the coming years and helping the country to stand on its own two feet.
The post is located in the Jobs Pillar of the Economic Development Team. It will work alongside other PSD advisers, programme managers and economists to implement this agenda.  The post holder will also be asked to provide insights and advice across DFID Ethiopia on private sector development issues.  The recruitment board will determine the appropriate level of entry for the successful candidate based on their demonstration of core and technical competencies.
The focus of DFID's Private Sector Development Advisory Cadre is to support developing countries develop through the provision of advice and programmes on:
policies, laws and regulations needed to enable private sector led growth
fair and efficient administration of private sector regulation and legislation
the most effective ways to facilitate pro-poor responses by the private sector, in particular through generating increased pro-development investment, and job creation
catalysing private investment where markets are failing to do so.
Job description/duties
We are looking for an experienced, dynamic and motivated person.  In this role, you will have the opportunity to lead a range of exciting policy and programme agendas, in two or three areas such as land governance, agriculture, market systems, industrialisation, financial sector reform, investment climate reform and urbanisation.  All of this work is done at both the federal and regional levels.  In addition, you will work closely with and support team members on other priority technical areas.  Given the huge role of the Ethiopian government in the market, this role is as much about influencing and engaging with the government as it is about close partnership with the private sector.  Recent changes in policy, suggest that over the next few years the private sector will be given more space to operate and you will be at the cutting edge of supporting this.
Lead Adviser on one or two programmes or components[1], gradually transitioning to becoming the Senior Responsible Officer
Ensure that programmes are delivered in-line with DFID's objectives as set out in the programme's Business Case and Delivery Plan and compliant with DFID's policies and rules.
Working as required to design, procure, oversee implementation of and/ or close down programme.  This will include writing business cases, annual reviews and project completion reviews.  This work will need to be done in close collaboration with programme management staff and a range of cross cutting advisers (Social Development, Results and Evaluations, Economists, Governance, Conflict, etc)
Take responsibility for financial management of programmes in line with DFID rules, ensuring that forecasts are up to date, variances can be explained and deadlines are being met.
Engage with delivery partners, Government partners, communities, and other stakeholders to ensure changing local contexts drive delivery decisions and create a safe environment based on trust for constructive working relationships.
Put in place coordination mechanisms to ensure alignment with other relevant programmes.
Provide quality, tailored and demand driven technical support to the team on selected private sector development issues within the Economic Development team and more broadly in the office 
Drive DFID Ethiopia's thinking on a number of agreed technical areas.  There will be opportunities to link closely with central policy and programme teams.  You will also support team members on other priority areas such as industrialisation, financial sector reform, investments, infrastructure, trade, energy and others.
You will work with other DFID Ethiopia colleagues to support thinking and action on how private sector approaches can be adopted to DFID's other priority work areas such as water and sanitation, health and refugee livelihoods.
You will support the UK Government's prosperity pillar, working closely with the Foreign and Commonwealth Office (FCO) and the Department for International Trade (DIT) to drive forward our strategy.  You will collaborate actively with the UK Government's Development Financial Institution (DFI) CDC.  You will develop a thorough understanding of and relationships with UK and other investors in Ethiopia.
REPORTS TO:   A1 Private Sector Development Advisor
TYPE:  Permanent Contract
Job Requirements
Requirements for this position
The post holder is expected to demonstrate a strong mix of technical private sector development and core competencies, in addition to meeting the following specific requirements for this post:
A Masters Degree in a relevant field such as business administration, accounting, finance, economics or development studies.
Previous experience of working with the private sector or on inclusive growth and/ or private sector development issues.
A proven ability to communicate clearly and confidently, verbally and in writing.
good networking and policy influencing skills.
Strong programme management skills, demonstrating ability to manage and deliver complex development programmes with government, civil society and private contractors to a high standard.
Excellent inter-personal and team working skills, with an ability to work flexibly and adapt to emerging issues.
Fluency in spoken and written English and computer literacy (office applications and the internet).
Required Competencies
The recruitment board will determine the appropriate level of entry for the successful candidate based on the level at which they are able to demonstrate core and technical competencies.  For this job, you will be assessed against two sets of competencies- core civil service competences and technical competencies related to private sector development.
Core Civil Service competencies:
Evidence of meeting the following UK civil service competencies must be provided in the applications.
Seeing the Big Picture
Leading and Communicating
Making Effective Decisions
Delivering Value for Money
Details of the above UK competencies are available from the link below.  Also included in this is an explanation of expected behaviours at each level- A2 is level 4 and A2L is level 3.
Details of the above UK Civil service behaviours are available by clicking this link
Technical competencies:
Candidates will also be expected to show evidence of meeting the following technical competencies. Assessment of these will form the basis for accreditation into DFID's Private Sector Development cadre, which is an essential requirement of the job and will be tested at application and interview.
Please review the Technical Competencies into DFID's Private Sector Development cadre by clicking this link. Please read this carefully and note the requirements at A2L and A2 level.
Primary competencies
The Role of Government in Private Sector Development
Role of Private Sector in Growth and Poverty Reduction
Knowledge and Experience of Private Business (Local and International)
Applicants should ALSO demonstrate in depth knowledge and application of the specialist technical competencies identified below.  If you are applying at an A2L level, you will need to have in depth knowledge/ experience in at least one of the areas identified below.  If you are applying at an A2 level, you will need to have in depth knowledge/ experience in at least two of the areas identified below.  To reiterate, the recruitment board will determine the appropriate level of entry for the successful candidate based on the level at which they are able to demonstrate competencies.
The Legal & Regulatory Environment for Business
Market Development
Trade
Public/ Private Partnerships
Investment
Applying Instructions
The candidate must complete the application form and send it to the AfricaHRHubApplication3@DFID.GOV.UK with a copy of their most recent CV. Please quote the following reference number when applying "ETH0220". Failure to do so may result in your application not being viewed.
Closing date of applications is midnight on 26 April 2020. Applications shown as being received after this time will not be accepted.
If you have not received a response within 2 weeks please consider your application as unsuccessful.
Please note that the successful candidate will be offered a job at the level (A2L or A2) that is deemed appropriate by the recruitment board.
WARNING: Do not to pay any money to get a job. Please report fraudulent jobs to info@newjobsethiopia.com