A2L/A2 PRIVATE SECTOR DEVELOPMENT ADVISOR
Description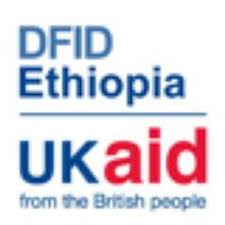 NOTES ON HOW TO COMPLETE THE DFID APPLICATION FORM (ATTACHED)
Please complete the application form in black ink or electronically.
If completing the form electronically, enter text by clicking in the top left hand corner of the appropriate box. We are happy to receive applications electronically to the e-mail address given in the advert. In so doing, there will be a presumption that the information you have provided is true and complete. If you are invited to attend an interview, you will be asked to sign the declaration page of your application on your arrival.
All of the boxes are pre-set to Arial 12 point. The minimum acceptable font size is 10.
The text boxes in the "career history" section are expandable.  Other text boxes are not.
We will also accept a CV which should provide you with additional space in which to detail your career history.
NOTES ON DFID's SELECTION PROCEDURE
DFID is an equal opportunities employer and appoints on merit by open competition.
Only the information you provide on this application form will determine if you are short listed for this vacancy – we will also accept a CV, but no other additional material.  The short-listing process has two stages:
Stage 1 – initial application sift to ensure that you meet the minimum criteria.
Stage 2 – your capability of doing the advertised job, based on your qualifications and experience, will be considered.
A Baseline Personnel Security Standard (Baseline Standard) check will be carried out on all potential employees before they are employed.  As part of this check we will confirm your identity; your nationality and immigration status; your employment history for the last 3 years and if you have any criminal record.
If short-listed, we will invite you to an interview/assessment center and we will ask you to state any special arrangements we should make on your behalf.  Prior to attendance you will be asked to provide proof of identity, nationality and immigration (by submission of a copy, fax or scan of supporting documentation).
At the interview/assessment centre we will ask you to bring original documentation as proof of identity, nationality, immigration status and your current address.  For some posts which require National Security Vetting in addition to a Baseline Standard check we may also ask you to complete a security questionnaire.  Only the information provided by the successful candidate(s) will be processed.
An offer of appointment will be dependent on you successfully completing all stages of the Baseline Standard check and being granted medical clearance.  For some posts either National Security Vetting or host government clearance may also be required.
Applying Instructions
The candidate must complete the application form and send it to the [email protected]  with a copy of their most recent CV. Please quote the following reference number when applying "ETH0220". Failure to do so may result in your application not being viewed.
Closing date of applications is midnight on 26 April 2020. Applications shown as being received after this time will not be accepted.
If you have not received a response within 2 weeks please consider your application as unsuccessful.
N.B.  TO DOWNLOAD THE DFID APPLICATION FORM CLICK HERE
WARNING: Do not to pay any money to get a job. Please report fraudulent jobs to info@newjobsethiopia.com