Description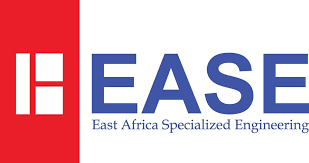 General Position Description:
The accountant is responsible for most financial functions, including accounting, payments and banking, payroll, budgeting and financial reporting. She/he will also provide timely reports and assistance to the General Manager to ensure that financial resources are used efficiently and effectively.
Working in the finance unit the accountant's responsibility includes, but not limited to, the day to day routine tasks of the cashier role where the details are specified under the duties and responsibilities below. She/he is expected to produce reliable, accurate and timely financial report/information for all payments. The post holder should be self-driven, one who can operate under minimum supervision, and critical thinker.
Duties and Responsibilities: 
At all times, ensure that adequate petty cash is available for operations. Ensure that the company's petty cash replenishment system is followed up consistently and ask for replenishment based on the minimum reorder level set for the office.
At all time, ensure that there is adequate cheque leaf and other payment processing pads are available in the office and put a reorder level system before the cheque leaf or other payment processing documents run out completely.
Organize with the senior accountant in the office and ensure that the room where the safe box is located is adequately protected and secured enough
Ensure that the currency notes we are receiving from any legitimate source which includes staff travel or operational advance return are not fake currency notes. On the event this happens, alert the senior accountant immediately.
Ensure that staffs are counting the cash they collected and no further complains are made for the count made outside the cashier office.
Ensure that on all payments made are by relevant government withholding tax for the payments where this is applicable by law
Ensure that all Ease Engineering management and trade PLC's policies and procedures are adhered in terms of cash hours, weekly cash count and monthly cash count procedures
Ensure that all the cash transactions are entered to the Navigator system on a daily basis and ensure the cash balance based on the system information is matching with the physical cash count in the safe box
Print the GL register from Navigator and ensure it is filed with the original vouchers
Liaise with the senior accountant that any missing or insufficient supporting documents are immediately delivered and in the event that this is not delivered, hold the final release of cheque and discuss with the General Manager for further action.
Perform the routine cash payment based on the complete and authorized documents
Perform the routine cheque payment based on the complete and authorized documents
Ensure the safety and security of cash handling as well as cheque handling between the move from/to office and bank.
Based on the company's internal procedures, ensure the limits set on the mode of cash or cheque payment is by no means overridden
In addition to the financial review done by the senior accountant, perform sensibility checking that all the supporting documents attached to the voucher are meeting the internal control standards of Ease Engineering management and trade PLC, and they are duly signed by the authorized staff members in the office.
Query any altered document presented for payment. Ensure that all altered document for whatsoever reason and submitted for payment has the signature of the authorized personnel in the office against the place where the alteration has been made.
Ensure that all completed documents and presented for cheque preparation or cash payment are done immediately or within a maximum of five working hours.
Ensure that clients or staff members who are expecting to collect the cheque or cash payment are not lining up unnecessarily and they receive adequate and timely service. Inform the clients or external parties who expect the cheque payment that the payment is ready for collection.
On exceptional circumstances and on the possible delay of payment process, provide ahead feedback to the staff members as well as external parties on the possibility of delay in payment and inform the possible rescheduled time to deliver the cheque.
Provide professional and polite responses to all external parties as well as staff members for any queries that they may raise in connection to the expectation of payments
Generally, be courteous for all external parties or staff members who may require the support on the payment service
As required, provide cover for the senior accountant in her absence.
Perform double and final check of document authorization that has been authorized based on the limit set in the Authority Matrix
Perform any other similar tasks that may be reasonably assigned by the supervisor.
Job Requirements
KNOWLEDGE AND EXPERIENCE:
Diploma/Degree in Accounting, Business Administration, Finance or related discipline compensating Education + Experience can be considered.
For Degree graduates a minimum of two years' experience and for Diploma holders 4 years' experience in construction and trade and mainly experience gained on Peachtree is required.
Advanced computer skills in MS Office programs, particularly in Excel
Prior management experience and strong organizational skills
Excellent oral and written English skills
SUCCESS FACTORS:
Must be confident, self-starter, an independent thinker and have strong organizational, interpersonal and communication skill; team oriented
Good computer skills (especially Microsoft Excel, Work, and Outlook)
Ability to interact effectively with international and national personnel is required; demonstrated ability to work effectively with diverse group of people
High professional standard of administration ethics as well as willingness and ability to enforce compliance with Mercy Corps and donor policies and procedures is essential.
Demonstrated ability to multi-task, meet deadlines and process information in support of changing program activities is necessary
Excellent communication skills, written and oral are required.
 Demonstrated cultural sensitivity and appropriate flexibility.
Emotional maturity and physical stamina.
 Demonstrated experience in managing Matrix Reporting
Applying Instructions
All interested candidates are encouraged to apply for the position advertised.  All applications submitted to the EASE office include a CV and all relevant official documents. Applications will not be returned and will not be retained for future recruitment efforts. Formerly only short listed candidates will be contacted for written exam from which they will be selected for interview. Qualified female candidates are strongly encouraged to apply.
DEADLINE FOR ALL APPLICATIONS: August 24, 2020
Please send non-returnable application letter, CV and credentials on the following address:
 Note: Please make sure that you mention the position title in the subject line of your email application
WARNING: Do not to pay any money to get a job. Please report fraudulent jobs to info@newjobsethiopia.com