Description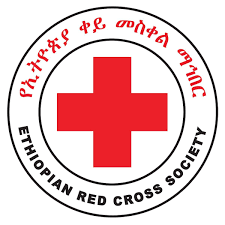 The Ethiopian Red Cross Society (ERCS) wants to recruit employees in the following vacant positions the details of which are mentioned bellow.
About the Ethiopian Red Cross Society
The Ethiopian Red Cross Society (ERCS) was established in 1935 and is one of the oldest and largest humanitarian organizations in Ethiopia. ERCS provides services to communities affected by natural and manmade disasters through the provision of emergency responses, ambulance and first aid, family reunification, essential drugs, water and sanitation, and other humanitarian services. ERCS also runs disaster risk reduction programs with the aim of creating resilience households and communities. Currently the ERCS has a structure consisting of 11 Regional Offices, 33 Zonal Branches and 131  District/Woreda Branches, 599 Woreda Red Cross Committee  and 5871 Kebele Red Cross  committees.
Key Performance Areas
Compiles input data for planning and participated in formulating internal control polices and procedure for administration and finance matters of the program.
Performs journalizing, posting, cross-referencing adjusting entries, correcting entries, closing entries, determining account balances, testing accounting activities for accuracy;
Carries out inventory control activities of the Program; participates in stocktaking activities of the program
Verifies that journal entries of financial transaction agree with the entries and particulars of the respective source documents
Regularly test account balances for overstatement, understatement, transposing, omission and other possible clerical errors to keep the book of the accounts reliable and updated;
Makes reference and cross-reference of all source documents to the ledger account codes, keeps and updates journal voucher register books;
Prepares a monthly trail balance of all ledger account balances
Reconciles bank statements against the Program's boo of accounts
Journalizes payroll and verifies clearance of salary advances and payroll fund account
Follows up that taxes and insurance payments and collection are handled on time, verifies that insurance claims are submitted checks correctness of claim computations
Reviews, analyses and summarizes petty cash data
Compiles and verifies proper payroll input data and other payments to workers for preparation of payroll, prepares payroll of the program
Encodes accounting data in the computer, analyses the encoded information with the aid of the computer, prints the required financial report
Assists external auditors in providing the necessary documents
Follows up budget requisition, consolidation, endorsement and implementation matters of the Program are in accordance with pre-established regulatory framework
Expedites and facilitates the preparation of annual budget for income and expenditure and annual forecast of cash flow for the head office and central store of the Program
Follows up the evaluation and analysis of monthly trial balances, quarterly statements of the income and expenditure account and quarterly balance sheet of all pharmacies and of any other financial information and the provision of qualified information for management decision making
Ensures the consistency of physical count of inventories with their balances in the book of accounts
Provides technical backup to EDPT outlets on matters of finance and accounting
Performs other related duties and responsibilities of the job as assigned by the Head of the Program Administration and Finance Division.
Reporting to: - Head Administration and Finance Division
Terms of employment: - Contract for 6 months
Grade: - VII
Job Requirements
Qualification Requirements:
First degree in Accounting/Accounting & Finance/ Finance and 2 years related work experience  or
College/TVET diploma in Accounting/ Accounting and Finance and 4 years related work experience.
Special Skills
Training in accounting software application
Willing to give voluntary service to the society with his/her own initiative.
Applying Instructions
We invite candidates meeting the required qualifications to fill out the employment application form from the official website of the Ethiopian Red Cross in vacancy menu http://www.redcrosseth.org/get-involved/vacancy  and email to ercsrecruitment@redcrosseth.org before the closing date of this announcement on April 30, 2020.
Qualified women are strongly recommended to apply for the job. Please note that we ONLY consider those who filled in the application form and send us back.  We regret to inform that we do not accept CV at this stage.
WARNING: Do not to pay any money to get a job. Please report fraudulent jobs to info@newjobsethiopia.com