Description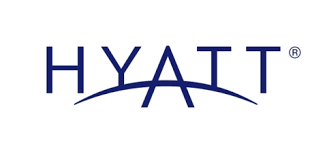 Scope and General Purpose of Job:
To assist on ensuring that all daily supplier & guest documentations are recorded and processed in a timely fashion in accordance with Hyatt International policies & procedures and local regulations in coordination with the finance team.
Assist on ensuring that all payments are appropriately allocated to the respective Cost or Profit Centres.
To assist, Finance department, in ensuring that all expenses & revenue are accounted properly to the correct departments and periods.
Assist the accountants in all stages within the Accounts Receivable, Payables & revenue function leading to the preparation of all daily and monthly financial reports and analysis. The job target is to minimize outstanding receivables, payments & revenue.
Main Duties
·         Provide an effective system to track Account Receivables, Payables & Income for the activities of the Account Receivables Team Leader, Accounts Payables Clerk & Income Auditor.
Provide assistance to a summary of the ageing report required by various people in the Finance Division to prepare monthly reports.
Provide assistance for the Sales & Marketing staff and Heads of Department with information necessary for them to manage their customers.
Understand the manual for this position, to maintain and update it as required.
Assist on ensuring that all transfers to City Ledger through income audit, accounts payable and general ledger do agree with the control amount.
Assist on ensuring that the accuracy of all charges and credits posted to the individual accounts.
Assist on ensuring that the posting of invoices and settlements are up-to-date and that payments are correctly aged.
Assist on ensuring that the room rates charged to travel agents & companies are in accordance with their contract (if applicable).
Assist on ensuring that the group billings are complete as per contract.
Assist to prepare with proper supporting documents and forward to the Financial Controller for review and signature all city ledger & income adjustments that need to be made before they are posted by the Front Office Clerk-Cashier.
Assist on ensuring that returned checks are recorded in the city ledger, that unapplied credit balances are reconciled and that minimal variances in payments are cleared at the time of receipt.
Assist on Processing of invoices/folios promptly, render interim & monthly statements and follow up reminders on a timely basis.
Assist on monitoring and maintaining support of all advance deposits and to balance them to the general ledger at month-end.
Assist on reconciling accounts receivable trial balances with the general ledger control accounts each month and to ensure accurate ageing.
Assist on preparing employees' ledger trial balance to the Accounts payables Clerk Payroll for payroll deduction on a timely basis in coordination with the pay-master.
Assist on Initiating payment of travel agents commission based on verified computer reports.
Assist on ensuring all World of Hyatt charges & invoices are correct and submitted on time as per world of Hyatt redemption scheme.
Assist on ensuring that all documents received are processed in a timely manner, along with review of the Daily Receiving Report on a daily basis.
Assist on ensuring that all documents are reconciled with the Daily Receiving Report, any open item is highlighted to the Materials Department of the respective hotel with a copy to the Financial Controller.
Co-ordinate with the Materials Department of Hotel to ensure that all queries are resolved in a timely manner.
Assist the AP clerk to ensure accurate and timely payment and posting of all properly approved invoices.
Assist the AP clerk to ensure all Invoices are posted in accordance with the comments on the Purchase Request, any discrepancy or deviation needs to be highlighted, query raised and resolved within a timely manner
Assist the AP clerk to ensure that all payments are accounted in the Property Accounting Management System (Iscala) and all invoices are marked as posted and paid, before the payment document is given to the Financial Controller. The defined procedure is applicable to both cheques and bank transfers.
Based on the designed Documentation Management System maintain all documentation in comprehensive and meticulous filing system on a daily basis.
Reconcile select Accounts Payable supplier statements on a monthly basis, and maintain clear record of this.
Review ageing of Accounts Payable on a monthly basis with the Chief Accountant and submit explanatory notes for accounts aged for more than 30 days.
Assist the AP clerk to process all Owner and Hyatt International payments as per advice from the Financial Controller within the agreed time frames, and maintain the summary of these for Financial Controller.
Maintain cordial relations with all "customers", both internal and external; however ensures that all the agreed procedures and terms are adhered
Ensure that the guidelines prescribed in the Finance & Accounting Operations Manual are adhered to. In case of any exception or deviation, all action need to be taken based on approval of the Financial Controller; but be proactive in identifying any improvements which may be desirable.  If any changes are desired, refer these to the Chief Accountant for consideration, and if s/he agrees, request changes to the Financial Controller.
Follow ERCA & other finance relates law of the country while executing daily tasks
Meet 100% on MOR
Job Requirements
Education:  BA Degree in Finance and/or Accounting
Experience:  2-4 years work experience as an accountant in a hotel or similar large organization or accounting firm is desirable
Applying Instructions
Interested and qualified applicants are requested to apply only through ethiojobs.com
Upload updated CV and application letter.
Only shot listed applicants will be contacted
WARNING: Do not to pay any money to get a job. Please report fraudulent jobs to info@newjobsethiopia.com