Administration and Finance Coordinator- Re-advertised
Location

Addis Ababa, Ethiopia

Date Posted

August 20, 2020

Category

Accounting




Finance



Job Type

Full-time



Base Salary
47341
Currency
ETB
Description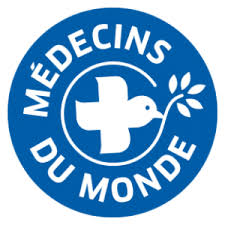 Context of the mission
Médecins du Monde (MDM) is an International Non-Governmental Organization (INGO) involved in humanitarian interventions, operating in Ethiopia since 1986 in different types of health projects from long-term interventions to emergency response.
The Country Head Office and Coordination team are based in Addis Abeba.
MdM implements its programmes in Somali region (based in Jijiga and Gerbo), and in Afar region (based in Semera).
In June 2017, MdM had conducted an exploratory mission in corridor AA- Djibouti, focused on the Afar part (zone 1) on Sex Work/GBV/SGBV for 3 years project under title:  "Reducing SGBV against Sex Workers on AA to Djibouti Corridor focused in Afar region Zone 1.
In January – February 2019, MdM France (MdM-F) and MdM Germany (MdM- Ge) conducted a joint-Fact Finding Mission in the Somali region. The assessment covered three zones: Gerbo, Qubi and Lagahida. After approval of project proposal by the German Federal Foreign Office (GFFO), the 24-month project has been launched 1 July 2019. The project aims primarily to improve access to and the quality of health services with a focus on life-saving Mother and Child Health (MCH) interventions.
Based on the development of the last months, an additional Covid-19 response has been established to respond to the needs in Addis Abeba, Semera, Jijiga and Gerbo.
Hierarchical & Functional links
Under the direct supervision of the General Coordinator, manages the administrative team, organising and managing the mission's administrative components: finance, accounting, cash flows, budget construction, follow-up expatriates / national human resources and legal framework.
The main responsibilities of the Administration and Finance Coordinator are:
Financial management
Develops and implements finance and accounting procedures in line with MDM internal rules and donor requirements.
Responsible for the monthly accountancy of the mission: accountancy of AA, checks and validates every base accountancy before sending it to HQ (hard and soft copies through Saga Software), including reconciliation of bank accounts and petty cash. Before sending to HQ, The General Coordinator should approve the reconciliation and the monthly bank statement.
Supervises internal accounting (verification of receipts and invoices for the mission's sites, signatures and purchase procedures, bank reconciliation, book-keeping in line with MdM coding system and monthly journals, updating and archiving of accounting documents for Addis Ababa and HQ records, supervising the payment of invoices, taxes and staff salaries).
Supervises and handles the mission's cash flow by managing cash holdings, bank operations, and cash requests.
Responsible for the monthly mission cash request to HQ according to the needs of the mission (monthly needs conciliation of all departments).
Develops, together with the General Coordinator and the HQ financial controller (CGF), the MdM annual budget for the mission.
Undertakes, in collaboration with MdM-France and MdM-Germany's Head Quarters, the transfer of GFFO's financial follow-up to MdM-Germany, who will carry on the implementation of the project on Somali region.
Responsible for necessary budget revisions, with the Genco and the CGF.
In collaboration with the HQ financial controller (CGF), designs and implements budget monitoring tool adapted to the field needs or donor requirements.
Responsible for the Budget follow-ups on a monthly basis and its analyses at country level.
Develops Budget forecast together with the General Coordinator on a monthly basis.
Monitors overall budgetary consumption with respect to donors' constraints, adjusts donors' allocations if necessary Responsible for document-gathering related to yearly audit (Ethiopian authorities) and other audits as necessary.
Responsible for information gathering and drafting of financial donor reports in line with Donor and MDM guidelines.
Organises preparation of audit and external evaluations.
Participates in interactions with donors on financial and administrative matters as required.
Monthly salaries payment: responsible for the monthly payroll, validation of the General Coordinator should be necessary for the monthly salary payment.
Approval of the purchasing, according to the MdM rules of procurement, will be responsible for the approval of all purchasing according to the budget.
Responsible that the procurement and payment made by the logistic are done according to the MdM procedures (proforma, invoices, bid analysis...).
Responsible for the annual internal audit.
Administrative / HR management
Revises and updates MDM Internal Rules and Regulations, staff model contract (conditions of employment) and salary policy / scale (in line with Ethiopian law) in coordination with MDM Headquarters and in liaison with other INGOs.
Ensures sure that MDM internal rules and regulations for HR are known and respected by all MDM staff.
Regularly reviews the national staff medical insurance scheme and proposes changes as necessary.
At regular intervals, surveys the cost of living in Ethiopia (Food Basket) for updating the salary policy.
Supervises the administrative management of national staff (job description development, contract signature and renewal, leave, overtime, insurance, disciplinary procedures, end of contract, resignation, dismissal, etc.) with strict respect for Ethiopian legal framework (Labour Law) and MDM internal guidelines.
Responsible for administrative briefing of all new expatriates arriving on the mission.
Supervises the administration of expatriate staff (arrival expatriate file, departure Return Sheet to MDM Headquarters, plane ticket bookings, renewal of visas, mission orders, ID cards, work permits, residence permits and consular registration of all expatriates in Ethiopia).
Supervises the preparation and follow-up of administrative files related to medical treatment and/or evacuation of expatriate staff in coordination with the Medical / Field / General Coordinators.
Organizes regular appraisal of their team and makes sure that appraisal of other team members is done on time by their line manager.
Participate in meetings with local partners and local authorities related to HR issues.
Legal framework follow-up & management 
Ensures compliance with formalities required by government agencies and local authorities within required timeframe (annual report to the authorities, income tax for national staff).
Ensures surveillance of local legislation and practices directly applicable to MDM such as Labour Law, Social Law, Tax and Revenue law, custom procedures, immigration law, etc.
Anticipates and ensures renewal of all administrative agreements, registration, licenses, permits, authorisations and privileges granted to MDM by various bodies of the Ethiopian authorities.
Manages legal issues of the mission in link with the General Coordinator and Legal Adviser.
Proposes adaptations of projects related to constraints and opportunities linked with local authorities.
Takes part in negotiations or re-negotiations of agreements / contracts and drafts them.
Responsible for preparation / updating of documents describing the operating procedures of the mission.
Checks on the existence, monitors and archives all mission documents (MDM Internal rules and regulations, contractual documents related to work / rental contracts, MoUs, etc.).
Team management and capacity-building / Communication
Responsible for the overall management of Addis Ababa base in coordination with General Coordinator, including the national team based in the capital.
Reinforces the quality of field and capital administration teams as well as MdM's partners with specific trainings geared to develop local capacities:
Regular visits to the field bases (field displacements every 2 months), training and accompanying his admin team on admin procedures, technical trainings such as accounting procedures, saga software, management of excel, budget follow-up & forecast, donors requirements...
Ensures the drafting of meeting minutes for internal meetings in Addis Ababa and the holding of coordination meetings in the absence of the General Coordinator.
With the General Coordinator, shares with field teams notes/memos/guidelines related to the overall mission management;
Partners follow-up
The AdminCo is in charge of all the financial follow-up of the partners grant:
 Train and /or support the partners on all financial issues' relatives to MdM partnership (accounting procedures, management of excel, budget follow-up & forecast, donors' requirements…)
Ensure that MdM financial obligations are respected as per partnership agreement,
Ensure that the partners submit the financial report on time, and that all expenditures are eligible as per donors/MdM requirement, before proceeding to the transfer of instalments,
Ensure the integration of partners expenditures in SAGA EE book.
Contract duration: One year with the possibility of extension
Job Requirements
Expected profile
BA/MA in accounting or related field with the combination of relevant training and practical experience.
Minimum two years of progressively responsible professional work experience in a similar position
Experience in working in an international NGO
Experience in administrative, finance and HR capable of setting up all the issues on HR and legal aspects on a mission
Experience in multi donors funded projects
Fluent in Amharic and English, ideally also knowledge of other languages
Flexibility, reactivity, anticipation, and adaptability
Good organizational skills
Excellent computer and reporting skills
Good communication skills
Ability to classify and manage priorities - High autonomous is required
Interest and ability to work in a team
Knowledge of SAGA is an asset
Applying Instructions
Interested candidates who meet the above criteria are invited to send their application letter including updated curriculum vitae with day-time telephone number and contact details of three work-related referees through jobapplication.mdmethiopia@gmail.com email. If possible, please send all the above in one document – MS Word or PDF by writing the job title on the subject line.
NB: only shortlisted candidates shall be contacted.
WARNING: Do not to pay any money to get a job. Please report fraudulent jobs to info@newjobsethiopia.com