Administration and Liaison Coordinator
Description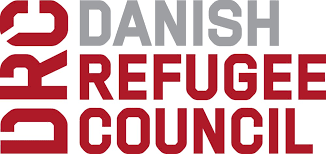 Title: Administration and Liaison Coordinator
Location:  Addis Ababa
Reports to: Head of Support Service
Grade – G1
Number of Positions: 1
Start of Contract & Duration: One year
Posting date: August 19, 2021
INTRODUCTION
The Danish Refugee Council (DRC), an international non-governmental organization (NGO), has been providing relief and development services in the Horn of Africa since 1997. DRC promotes and supports solutions to the problems faced by refugees, internally displaced people (IDPs), and migrants. The organization has offices across the region, and has been operational in Ethiopia since 2009.  With funding from bilateral and multilateral donors, DRC is currently implementing a range of activities across Ethiopia including WASH and shelter provision, child and youth protection, gender-based violence response, awareness-raising of migration risks, protection monitoring of migration routes, and livelihoods support for returning migrants or those at-risk of migration.
OVERALL PURPOSE OF THE JOB
The Administration and Liaison Coordinator oversees all aspects of administrative support at the DRC country office, ensuring efficient operations and procedures are in place according to the Operations Handbook chapter on Administration.  The Administration and Liaison Coordinator is expected to collaborate with the Head of Support Services and Government agencies recommending development of systems which will contribute to improving the efficiency, relationships and cost-efficiencies of the administrative operations.
 RESPONSIBILITIES
Legal Documents
Process legal paper documents from relevant government offices with the support of the Head of Support Services and the Lawyer.
Follow up of work permit and visa renewal for expatriates with the support of the Head of Support Services and the Lawyer.
Follow up renewal of organization registration with the support of the HoSS and the Lawyer.
Premise Management
Ensure timely payment of office rent, utilities and other contractual premises, in accordance with lease terms.
Ensure all office utilities and infrastructures are appropriate, safe and functioning (i.e. generator, power/electricity).
Oversee all aspects of maintaining the DRC office including cleanliness and minor repairs. Coordinate with Supply Chain focal point for any repairs and/or service as required and in line with DRC Ethiopia agreed Standard Operating Procedures as well as per the lease agreements for maintenance.
Ensure insurance plan is in place for all office buildings and equipment, and updated at all times.
Maintain and update lease agreements (utilizing DRC global lease template) and coordinate the renewal of leases for office premises, guesthouse and expatriate housing. Act as the focal point for liaison with landlords/owners.
Liaise with Lawyer regarding lease terms and any issues which arise, ensuring that the leases are compliant with local laws.
Coordinate handover of leased properties and ensure security deposits are refunded on timely basis.
Ensure repairs and maintenance of facilities in compliance with DRC standards and procedures and as per the lease agreements.
Guesthouse and DRC-leased houses management
Ensure all utilities and amenities are functioning at all times.
Act as focal point with landlords/property managers on day-to-day basis as necessary.
Make regular visits to the guesthouse to check on status and serve as the staff focal point for any issues or repairs needed.
Develop and keep updated guesthouse Handbook (available in guesthouse at all times and shared with new incoming staff upon booking), ensuring that staff are informed of respect to other colleagues in the communal residence. Raise all issues related to staff compliance with HoSS.
Facilitate housing arrangements for new staff, ensuring all basic facilities (utilities, internet etc) are in place.
Upon exit of expatriate staff, coordinate the closure process i.e. redecoration of apartment, closure of utilities, and conduct exit check with landlord.
Government Relations;
Follow up annual operation for government offices the support different department (Program-Grant, Finance and HR) with the support of the HoSS with CSO.
Liaise with Programs in signing off grants/agreements with Government for MoU's.
Liaise on behalf of the organization documentation for processing be it with Ministry of Foreign Affairs or with any other government office in the interest of the organization.
Facilitate meetings with Government officials as necessary for the HoSS and/or CD
General Responsibilities:
Ensure all payments are done on time, and within 15 days of invoice from suppliers as per the general conditions of DRC contracts.
Serve as backup to the Administrative Assistant in her/his absence.
Support IT Coordinator with liaison with Ethio Telecom activities in her/his absence.
Ensure all files are kept in order and ready for audit by ensuring compliance with filing procedures as per DRC's OH.
Keep a stock of paper and stationary supplies and issue in accordance with OH chapter on inventory management (ensure stock card is in place and issued to staff upon request).
Responsible for ensuring that the staff movement board is updated.
Ensure the monthly utility bills are paid on time.
Keep track, record and properly manage the issue and letters which DRC gets from governmental departments.
Other
Any other duties as requested / assigned by HoSS.
Job Requirements
Experience and Technical Competencies:
At least 5 years' experience in administration and liasoning in an international NGO or similar role at mid-management level.
Knowledge of travel and immigration procedures. Experience in handling humanitarian flight services is advantageous.
Experience with local legislation for humanitarian operations in Ethiopia required.
Understanding of the Ethiopian law is an added advantage
Education: (include certificates, licenses etc.)
University degree or equivalent professional qualification in Administration or Business or management or related field is required.
Languages: (indicate fluency level)
Advanced English proficiency required.
Fluency in Amharic required.
Applying Instructions
Interested candidates who meet the required qualifications and experience are invited to submit updated CV and cover letter explaining their motivation and why they are suited for the post.
We only accept applications sent via our online-application form on www.drc.ngo under Vacancies.
Please note that we receive applications up to September 1, 2021.
For general information about the Danish Refugee Council, please consult www.drc.ngo.
Gender Equality: DRC is committed to achieving gender parity in staffing at all levels. In light of this, women candidates are particularly encouraged to apply to bridge the gender gap.
Equal Opportunities: DRC is an equal opportunity employer. We value diversity and we are committed to creating an inclusive environment based on mutual respect for all employees. We do not discriminate on the basis of age, sex, disability status, religion, ethnic origin, colour, race, marital status or other protected characteristics
We encourage only qualified Ethiopian Nationals to apply. DRC considers all applicants based on merit. 
WARNING: Do not to pay any money to get a job. Please report fraudulent jobs to info@newjobsethiopia.com