Description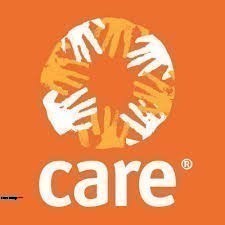 INTERNAL/EXTERNAL VACANCY ANNOUNCEMENT 
                                      Administrative Assistant
CARE Ethiopia's mission is to work with poor women and men, boys and girls, communities and institutions, to have a significant impact on the underlying causes of poverty in Ethiopia.
Date:      November 28, 2019
Vacancy No.      096/19 
No of positions: 1
Salary:  USD 453
Type of Employment:  Regular
Duty base: Afar, Semera
Dead Line: 10 days from the date of advertisement
Objectives: 
The purpose of the Administrative Assistant is to provide key support to the Secretariat in areas Of HR, procurement, administration, office management and Admin data base management.
The purpose of the Administrative Assistant position is to maintain personnel records, process employment formalities of newly recruited project personnel. And responsible for receiving visitors, operating telephone switchboard, handling petty cash, receiving and dispatching mails. She/he ensures that the offices are in order and clean. She/he also attends and takes minutes of meetings, both in the office and at other locations as the case requires. She/he ensures the proper maintenance of offices and residences and timely settlement office and residence water, electricity, and telephone bills. She/he will receive, record, store and issue goods, commodities against documents. She/he will request for purchase of quick moving items when items are out of stock.
II RESPONSIBILITIES AND TASKS
Responsibility #1 General Services
§  Receives visitor, informing the appropriate person and guiding or directing to the office of the person expecting the visitor; receives telephone and personal callers;
§  Operates office equipment such as photocopies, facsimile machine and computer under her domain;
§  Sends and receives e-mails and faxes and directs the same to the right person or department;
§  Receives and processes incoming and outgoing mail;
§  Ensures proper and timely maintenance of offices and residences;
§  Follows-up repair and maintenance of grounds, utility installations and other physical facilities of the field office;
§  Take annual physical inventory count and check periodically proper management of properties under custodian.
§  Settles office and residence water, electricity, and telephone bills with concerned organizations.
§  Ensure the office hygiene is sustained.
Responsibility #2 Personnel Functions
§  Controls attendance register of the field office personnel and checks monthly payroll and ensures accuracy of basic personnel data before payment is effected;
§  Assist the AAH in ensuring the field office staff performance appraisal activity is carried out on time and checks that recommendations for bonus, salary increment, promotion, reclassification, demotion, etc. are made in accordance with established policies and procedures;
§  Support the AAH in processing internal and/or external announcement of vacancies as required by the field office;
§  Processes fulfilment of employment formalities, checks employment records and follows up probationary period of field office personnel;
§  Support through the process of recruitment, transfer and dismissal of employees and ensures all necessary documents are filed in the personal records.
§  Be observant of any misbehavior regarding gender, and report it to the responsible person.
§  Produce sex disaggregated data at HH, community, project, program and organizational level as appropriate.
§  Uphold gender and diversity values of CARE whenever dealing with staff, communities and partners.
§  Assist the AAH in preparing of quarterly accrued leave reports for the consumption of the Area Finance;
Job Responsibility #3: Store Management
§  Checks goods against purchase orders, suppliers invoices and or packing lists, and ensures that the goods are in good condition on the relevant goods receiving note;
§  Receiving goods against official goods receiving note (GRN);
§  Supervise loading, unloading of items or commodities and performance of labours.
§  Whenever there are missing, damaged, broken or spoiled items, reports immediately to the Supervisor, and writes the condition on the relevant goods receiving note;
§  Keeps under his/her custody all materials, supplies, spare parts, property, etc. of the organization
§  Issues materials, supplies, etc. to requisitioning departments/units upon receipt of duly signed store disbursement;
§  Dispatches all items/ against official store disbursement.
§  Periodically check records against stocks held and submits report;
§  Identifies and reports dead or obsolete inventory items.
§  maintains an accurate record of all-stock movements and current balances;
Job Responsibility #4: Data Base Management:
§  Give support when new personal files and records data established for newly recruited personnel;
§  With due guidance from the AAH, ensures that personnel records database are kept up-to-date;
§  Under close supervision of the AAH, update salaries and allowance charges, transfers, promotions completion of probation, termination of service, etc. of staff on personnel files and computer data bases;
§  Give support to the AAH through keeping the FO staff annual leave records and balances and support the AAH while preparing the monthly, quarterly and annual reports to the HO.
Responsibility #5: Performs Secretarial Duties & petty cash handling:
§  Type general and personnel correspondences using a computer.
§   Sorts, registers and files documents, letters and other forms of correspondences;
§  Handles project advances and petty cash.
Responsibility #6: Performs any other duties as assigned.
Job Requirements
Job Requirements:
Education: BA/Diploma in Administration, Management, Personnel Management, Procurement, Administration, Secretarial Science, or related fields.
Experience: a minimum of 4 years' experience in personnel, procurement, administration or related work for Diploma holders or 1 year of experience for BA holder.
Technical Skill:
·         Computer skills in accounting software applications,  Data base Management, Power Point, Word, Excel, etc.;
·         Proactive, resourceful, capable of multi-tasking and showing initiative;
·         Fluent in both spoken and written English and Amharic;
·         Excellent communication and presentation skills;
·         Firm belief in teamwork, gender equality, sensitivity to HIV/AIDS, transparent and participatory management.
·         Well organized and able to work independently.
Competencies:  Respect, accountability, courage, excellence, building partnership, analytical ability, stress tolerance, initiating action, customer focus, interpersonal skill, planning, and organizing.
Applying Instructions
If you are interested to be part of our dynamic team, exciting work environment and contribute to CARE Ethiopia's mission and vision, please forward your: CV (not more than 3 page) and cover letter (not more than one page) directly to ethiojobs.net or Send your application by e-mail to ETH.JobsHR@care.org. Please note that only shortlisted candidates will be contacted.
Note: On the subject Line, please clearly write the position you are applying "Program Administrative Assistant". Your application will be automatically disqualified, if you fail to do so.
Passionate and dedicated candidates who meet the requirement are strongly encouraged to apply, especially women
WARNING: Do not to pay any money to get a job. Please report fraudulent jobs to info@newjobsethiopia.com