Administrative Assistant/Receptionist
Description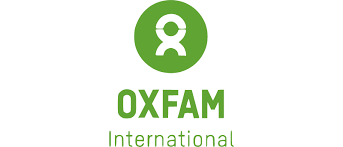 Location:
Addis Ababa
Our package:

Internal Grade:

As per Oxfam scale

E1 National

Contract type:
Fixed term

Hours of work:

37.5 hours per week. This is a full-time role; however, Oxfam offers various flexible arrangements which candidates can discuss with the Recruiting Manager at interview stage
This role reports to:
Administration Officer
Staff reporting to this post:
None
Annual budget for the post:
N/A
Key relationships/interactions:
DBS checks (for roles based in the UK):
N/A
Screening checks:
All successful candidates will be screened through Refinitiv World-Check One to comply with counter terrorism and financial sanctions regulations.
Shaping a stronger Oxfam for people living in poverty.
About Oxfam
Oxfam is a global movement of people who won't live with the injustice of poverty. Together we save and rebuild lives in disasters. We help people build better lives for themselves. We speak out on the big issues that keep people poor, like inequality, discrimination against women and climate change. And we won't stop until every person on the planet can live without poverty.
Oxfam GB is a member of the international confederation Oxfam.
Our Team
The Logistics Team is accountable for ensuring that all operation procedures of Administration and Logistics are adhered to and implemented in a manner that is compliant with Oxfam policies, standards and procedures.
In particular, the team provides professional, business focussed service on logistics, delivering proactive and solutions based approach for resolving issues. The team will also ensures that the operational business requirements are effectively managed to deliver organisational results, and support the achievement of programme outcomes.
Job Purpose
The Administrative Assistant / Receptionist provides administrative and clerical support including secretarial services, accommodation and travel arrangements, managing cleaning and office security services, and mobile card management to Oxfam Ethiopia office in Addis Ababa.
Our values and commitment to safeguarding
Oxfam is committed to preventing any type of unwanted behaviour at work including sexual harassment, exploitation and abuse, lack of integrity and financial misconduct; and committed to promoting the welfare of children, young people, adults and beneficiaries with whom Oxfam GB engages. Oxfam expects all staff and volunteers to share this commitment through our code of conduct. We place a high priority on ensuring that only those who share and demonstrate our values are recruited to work for us.
The post holder will undertake the appropriate level of training and is responsible for ensuring that they understand and work within the safeguarding policies of the organisation.
All offers of employment will be subject to satisfactory references and appropriate screening checks, which can include criminal records and terrorism finance checks. Oxfam GB also participates in the Inter Agency Misconduct Disclosure Scheme.  In line with this Scheme, we will request information from job applicants' previous employers about any findings of sexual exploitation, sexual abuse and/or sexual harassment during employment, or incidents under investigation when the applicant left employment. By submitting an application, the job applicant confirms his/her understanding of these recruitment procedures.
We are committed to ensuring diversity and gender equality within our organisation and encourage applicants from diverse backgrounds to apply.
Key Responsibilities
1.    Receptionist Responsibilities
Answer telephones and give information to callers, take messages, or transfer calls to appropriate individuals if any
Receive visitors and calls, handle their inquiries, and direct them to the appropriate persons according to their needs and updated visitors' list tracker.
Set up and maintain paper and electronic filing systems for records, correspondence, and other material
Ensures timely reception and transmission of any project correspondence and circulation and information sharing to staff.
Keeps sufficient mobile card fund and distribute for staff.
Performs photocopy, scan and other related activities
Issues outgoing letter in a required manner
Responsible for the incoming and outgoing correspondences of the office, locate/file and/or replay as required
2.    Administrative Assistant responsibilities
Maintain scheduling and event calendars and responsible to arrange both in-house and external events including social events
Support Logistics team on archiving of electronic and manual files.
Providing support to the Admin/warehouse assistant in urgent cash purchases.
Ensure proper planning & implementation of minor procurement needs.
Assist the logistic team in the development and maintenance of proper asset recording and inventory system for Addis Ababa office.
Liaison with responsible internal and external bodies and making all travel (flight, taxi) and accommodation arrangements (guesthouses and hotels) and communicate/share same to staff/visitors
Ensures procurement of office supplies and consumables are done in timely manner with strict adherence to Oxfam GB standard practice and that stocks are replenished as necessary.
Settles house rent for global staff accommodations and deals with for any concerns/issues raised by tenants or staff in Oxfam Ethiopia or landowners regarding the condition of Oxfam office or global staff housing or guesthouses/residences.
Support on Oxfam ET Office premises safety and smooth running.
Ensure timely settlements of flight and accommodation payments
Ensure the timely procurement and provision of items for cleaning and tea/Coffee provision.
3.    Other Responsibilities related with Log team
Assist logistics and admin in log and administration related duties
Perform such other duties as assigned by the Admin officer.
Job Requirements
Essential
Bachelor (BA) or Degree from a recognised university/collage in Secretarial Science, Office Management or any other areas that can bring an added value to the post.
Relevant office management experience of 2-3 years for BA holders or 4-6 years for Diploma holders, preferably in a international NGO like Oxfam
Competent in the use of computers and Microsoft Office applications including word-processing (Word), spreadsheet (Excel) and Power Point.  High-level of acquaintance comfort with internet-based research, electronic communications, Microsoft Outlook preferred.
Excellent personal communication skills, in written and verbal English and Amharic, with high impact influencing and persuasive skills.
Ability to work well in a team
Able to anticipate, coordinate and facilitate activities with colleagues
Excellent organizational skills and attention to detail
Strong interpersonal skills, sensitivity to cultural differences and ability to work in a wide variety of cultural contexts.
Demonstrated ability to effectively organize, prioritize work and work under pressure
Ability to work independently, as well as part of a team, and to be pro-active.
Commitment to Oxfam's overall aims and policies and experience of promoting women's rights and those of marginalised people in all aspects of Oxfam's work in Ethiopia
Desirable       
Knowledge and/of experience in local legislation
Key Attributes
Ability to demonstrate sensitivity to cultural differences and gender issues, as well as the commitment to equal opportunities.
Ability to demonstrate an openness and willingness to learn about the application of gender/gender mainstreaming, women's rights, and diversity for all aspects of development work.
Commitment to undertake Oxfam's safeguarding training and adherence of relevant policies to ensure all people who come into contact with Oxfam are as safe as possible.
Organisational Values
Accountability – Our purpose-driven, results-focused approach means we take responsibility for our actions and hold ourselves accountable. We believe that others should also be held accountable for their actions
Empowerment – Our approach means that everyone involved with Oxfam, from our staff and supporters to people living in poverty, should feel they can make change happen
Inclusiveness – We are open to everyone and embrace diversity. We believe everyone has a contribution to make, regardless of visible and invisible differences
Note to candidates: Shortlisted candidates will be assessed on our organisational values and attributes at the interview stage. The successful candidate(s) will be expected to adhere to our code of conduct. We encourage candidates to read and understand our code of conduct here.
Applying Instructions
As part of your online application, please upload your up to date CV and a covering letter explaining your suitability against the essential criteria in the job profile through www.ethiojobs.net or using Oxfam internal application portal https://jobs.oxfam.org.uk/ or https://jobs.oxfam.org.uk/vacancy/12207/description on or before 9th April 2020.
Your application will be shortlisted based on your CV and your responses to the above questions. You need not comment on your suitability against the essential criteria in the job profile.
Only shortlisted candidates will be contacted.
WARNING: Do not to pay any money to get a job. Please report fraudulent jobs to info@newjobsethiopia.com