Adolescent Girls Programming Officer
Description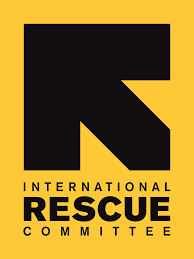 Scope:
The Adolescent Girls Programming Officer is directly supervised by the CWI manager. The Officer will be based in Helaweyn refugee camp and is responsible to support to all aspects of Adolescent Girls programming in Melkadida field office refugee sites (Bura-Amino and  Helaweyn refugee camps).
Job Purpose
The Adolescent Girls Programming Officer supports a project designed to equip adolescent girls in field office refugee sites with the skills and experiences necessary to make healthy, strategic life choices as well as promote the safety, prevention of and response to violence against adolescent girls.
Duties and Responsibilities:
·         Participate in assessments, and contribute to the overall intervention strategy based on feedback received from girls throughout the AG programming;
·         Strictly adhere to GBV guiding principle while engaging with AG and their parents/care givers;
·         Supervise and capacitate mentors formally and informally to provide quality life skill sessions through training, daily mentoring, weekly meeting, and applying regular knowledge and skills assessment tools;
·         In collaboration with implementing partners and community leaders, develop a selection criteria of adolescent girls to engage them in life skill curriculum sessions;
·         Support in contextualization and adaptation of Girl Shine Curriculum into the local refugee community context;
·         Conduct Adolescent Girls Programming related capacity building trainings for mentors, community leaders, implementing partners and parents/care givers;
·         Directly engage with adolescent girls and parents as required, and work with mentors to ensure the quality of the program;
·         Coordinate with ARRA when there is a need to provide case management service for adolescent girls;
·         Develop monthly and weekly activity plans for mentors;
·         Monitor supply and logistical needs of AG safe space and ensure adherence to all relevant IRC logistic policies;
·         Build a relationship with all relevant GBV program stakeholders, community leaders, and parents/care givers in the camp and local community to encourage greater communication, collaboration and coordination;
·         Work closely with local actors particularly with schools, ARRA, health and legal actors to strengthen coordination; and
·         Participate in monitoring and evaluation activities including in assessments and surveys.
Job Requirements
·         BA in Psychology, Social Work or related Social Science fields;
·         Three years/Two years of professional work experience for BA and MA subsequently
·         Related work and field experiences in social service provision with women and girls;
·         Able to maintain protection principle at all times;
·         Ability to communicate in English language;
·         Ability to use MS office, excel, email and PowerPoint applications very well;
·         Strong organizational and interpersonal skills; and
·         Able to organize, maintain composure and prioritize work under pressure, able to coordinate multiple tasks and maintain attention to details.
Applying Instructions
Candidates who meet the above qualifications; please send your CV and application letter through the following IRC career site.
External
https://rescue.csod.com/ux/ats/careersite/1/home/requisition/9715?c=rescue&lang=en-US
Internal
https://rescue.csod.com/ux/ats/careersite/2/home/requisition/9714?c=rescue
Your application letter/cover letter must include the following information.
·         Name of the position you have applied for
·         Date of application
·         Summary of  your qualifications and experience
·         Motivation/objective of why you have applied for the job
·         Please include at least 3 references from current and former supervisors.
              Female candidates are highly encouraged to apply!
Professional Standards: The IRC and IRC workers must adhere to the values and principles outlined in IRC Way - Standards for Professional Conduct. These are Integrity, Service, and Accountability. In accordance with these values, the IRC operates and enforces policies on Beneficiary Protection from Exploitation and Abuse, Child Safeguarding, Anti Workplace Harassment, Fiscal Integrity Anti-Retaliation and Combating Trafficking in Persons
Gender Equality: IRC is committed to narrowing the gender gap in leadership positions. We offer benefits that provide an enabling environment for women to participate in our workforce including parental leave, gender-sensitive security protocols, and other supportive benefits and allowances
Equal Opportunity Employer: IRC is an Equal Opportunity Employer. IRC considers all applicants on the basis of merit without regard to race, sex, color, national origin, religion, sexual orientation, age, marital status, veteran status, disability or any other characteristic protected by applicable law
WARNING: Do not to pay any money to get a job. Please report fraudulent jobs to info@newjobsethiopia.com