Adolescent Girls Programming Officer (AGPO)
Location

Assosa - Tongo, Benishangul Gumuz, Ethiopia

Date Posted

April 10, 2020

Category

Social Sciences



Job Type

Full-time



Currency
ETB
Description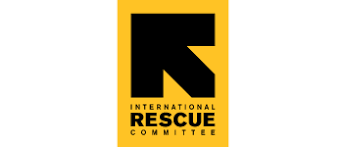 ORGANIZATIONAL DESCRIPTION:
The International Rescue Committee (IRC) is one of the largest humanitarian agencies in the world, providing relief, rehabilitation and post-conflict reconstruction support to victims of oppression and violent conflict. IRC works to address both the immediate, life-saving needs of conflict affected people in an emergency and the reconstruction needs in post conflict societies. IRC is committed to a culture of bold leadership, innovation in all aspects of our work, creative partnerships and thorough accountability to those we serve.
SCOPE OF WORK/ JOB PURPOSE:
The Adolescent Girls Programming Officer is directly supervised by the camp manager and technically supervised and reports to the Community Wellbeing Initiative Manager. The AGP Officer is responsible for support to all aspects of Adolescent Girls programming at Tongo refugee camp.
The Adolescent Girls Programming Officers support a project designed to equip adolescent girls in Tongo refugee camp with the skills and experiences necessary to make healthy, strategic life choices as well as promote the safety, prevention of and response to violence against adolescent girls.
Duties and Responsibilities:
Participate in assessments, and contribute to the overall intervention strategy based on feedback received from girls throughout the AG programming;
Strictly adhere to GBV guiding principle while engaging with AG and their parents/care givers;
Supervise and capacitate local community and refugee mentors formally and informally to provide quality life skill sessions through training, daily mentoring, weekly meeting, and applying regular knowledge and skills assessment tools;
In collaboration with implementing partners and community leaders, develop a selection criteria of adolescent girls to engage them in life skill curriculum sessions;
Support in contextualization and adaptation of Girl Shine Curriculum into refugee and local community context;
Conduct Adolescent Girls Programming related capacity building trainings for mentors, community leaders, implementing partners and parents/care givers;
Directly engage with adolescent girls and parents as required, and work with mentors to ensure the quality of the program;
Coordinate with Response Officers when there is a need to provide case management service for adolescent girls;
Assist in response related IEC and BCC materials, in collaboration with GBV team, ensuring messages are appropriate for the community and conduct pre-testing before dissemination;
Develop monthly and weekly activity plans for mentors;
Monitor supply and logistical needs of AG safe space and ensure adherence to all relevant IRC logistic policies;
Build a relationship with all relevant GBV program stakeholders, community leaders, and parents/care givers in the camp and local community to encourage greater communication, collaboration and coordination;
Work closely with local/host community actors particularly with schools, Women and Children Affairs Office, health and legal actors to integrate coordination mechanisms between the refugee and local community program; and
Participate in monitoring and evaluation activities including in assessments and surveys.
Job Requirements
Post graduate degree in Psychology, Social Work or related Social Science fields plus 2 years of relevant work experience
Bachelor degree in Psychology, Social Work or related Social Science fields plus 3 years of relevant work experience
NGO experience is a plus.
Technical Skills
o   Related work and field experiences in social service provision with women and girls;
o   Able to maintain protection principle at all times;
o   Technical and report writing skills
Additional Skills Required
Basic supervisory/managerial skills.
Computer literate: ability to use MS office, advanced excel, email and power point applications very well;
Ability to communicate in English and Amharic languages
Good communication and interpersonal skills.
 Able to organize, maintain composure and prioritize work under pressure, able to coordinate
Applying Instructions
Candidates who meet the above requirements, please apply through:
- https://rescue.csod.com/ats/careersite/jobdetails.aspx?site=1&c=rescue&id=8806
-  ethiojobs.net or
-  IRC Assosa FO, P.O.BOX 249
Please include 3 references from current and former employers.
Applications will not be returned.  IRC discourages phone calls or personal visits.
Only applicants meeting the minimum qualification will be short listed and contacted.
Female candidates are highly encouraged to apply!
Your application letter/cover letter must include the following information.
Name of the position you have applied for
Date of application
Summary of your qualifications and experience
Motivation/objective of why you have applied for the job
Permanent Address and present address (if different from permanent) and telephone number if possible also email address
Disclose any family relationships with existing IRC employees.
Are any of your relatives employed by International Rescue committee (IRC)? If answer is "yes", give the following information:
 YES          NO

NAME

Relationship

Position
Office/field office
IRC is an equal employment opportunity employer.  IRC considers all applicants on the basis of merit without regard to race, sex, color, national origin, religion, sexual orientation, age, marital status or disability.
WARNING: Do not to pay any money to get a job. Please report fraudulent jobs to info@newjobsethiopia.com