Advisor, Energy Efficiency
Location

Addis Ababa, Ethiopia

Date Posted

June 25, 2021

Job Type

Full-time



Currency
ETB
Description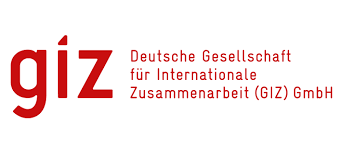 Advisor, Energy Efficiency
GIZ-Internal/External Vacancy Announcement #108/2021
EnDev – Energy Partnership
The Ethiopian-German Energy Cooperation (EG-EC) under the global Bilateral Energy Partnership Project (PN 18.9022.7) has been commissioned by the German Federal Ministry for Economic Affairs and Energy (BMWi) with the aim to support the energy transition in Ethiopia. The EG-EC is one of 11 country packages and aims at promoting innovation and sustainable private sector engagement in the energy sector in a project-based structure.
One important aspect of the energy transition is energy efficiency, including but not limited to power generation and distribution as well as energy usage (electricity, heat, conversion) in homes, industry and buildings.
The Advisor is tasked to support the project by exploring opportunities in energy efficiency, researching policies, assisting in studies, and designing, execution and monitoring of related activities.
Contract duration:                            Until December 31, 2022 (with the possibility of extension)                   
Responsibilities & Tasks
Responsibilities
The incumbent is responsible for:
Research to identify opportunities and ensure quality of project activities
Provision of professional advice to, and cooperate with, beneficiaries, stakeholders and partners in capacity development in the sector.
Establishing and maintaining contacts with non-governmental partners (business and civil society)
Develop concept notes and terms of reference as well as follow up consultancy services contracted to handle the projects.
Monitoring and reporting on energy efficiency-related activities
Knowledge management with relation to the stated activities
Tasks
Within this context, s/he fulfils the following tasks:
Professional advising & consulting:
Provides technical advice in energy efficiency-related project activities
Maintains market assessment of energy efficiency-related products and service providers
Analyses regulatory framework in Ethiopia, follows related developments and processes, and contributes to inputs for policy processes
Contributes to preparation and implementation of consultation and stakeholder processes
Conceptualizes, facilitates and implements workshops, seminars, and other events on energy efficiency in collaboration with the other Energy Portfolio Ethiopia units and sections
Technical processes
Keeps a focus on invigoration of private sector engagement
Assists in the design of consultant assignments
Supports and follows up on specialist consultant assignments
Assists in the technical evaluation of procurement of goods and services;
Manages the provision of technical training related to energy efficiency;
Contributes to business development services for private and public sectors (training, business linkage, etc)
Takes part in studies, assessments, surveys, etc in relation to energy portfolio projects with end-users
Jointly prepares the budget for key events, activities, periods and related financial documentation with EG-EC team
Networking and Cooperation:
Establishes and maintains close working relations with Ethiopian stakeholders
Assists in communication with German companies and sectoral associations
Cooperates proactively within EPE structures and the global structures of the Bilateral Energy Partnerships Project
Conducts field visits to the regions in accordance with the requirements of the project.
Supports Ethiopia Energy Portfolio project development and planning activities
Compiles relevant information for collaborative activities and missions.
Knowledge Management:
Contributes to the design, storing, processing and dissemination of information and knowledge products.
Documents and disseminates project experiences
Produce progress and professional reports about technological interventions of the Ethiopia Energy Portfolio
Coordinates filing with EPE M&E section
General Duties
Represents the interests and always acts on behalf of the GIZ Ethiopia Energy Portfolio program/project.
Undertakes duties in consultation and collaboration with managers and experts at Ethiopia Energy Portfolio and partner institutions to ensure smooth communication, for meaningful partnership and ownership, alignment, harmonization and effectiveness of development aid.
Carries out tasks relevant to Ethiopia Energy Portfolio and other donors' project/programme which may not be explicitly mentioned in the job description.
Other Duties/Additional Tasks:
Supports EG-EC in Planning, Monitoring and Evaluation activities as per agreed plan in collaboration with other component managers;
Ensure the use of office and transport facilities in accordance with the agreement on the use of facilities and
Assists and/or carries out other program/project activities and any other tasks as assigned.
Job Requirements
Qualification and Experience
University degree in engineering, natural sciences or public policy
Minimum 5 years of working experience in energy efficiency (buildings, heat, power systems or industrial processes; energy audits)
Fluency of English language (spoken and written)
Strong communication skills (incl. writing and presentation)
Very good knowledge of public, private and civil society stakeholders in the energy sector of Ethiopia and beyond
Experience with managing stakeholder processes and platforms will be an additional asset
International working experience and work experience in diverse institutions and settings is an additional asset
Conditions on workplace and duration of contract:
The advisor will be based at the GIZ/EG-EC office in Addis Ababa. He/she might also need to work temporarily from an interim/spontaneous office in a regional/rural office in the course of the assignment.
The contract will have a duration until closure of the project end of 2022, with the possibility to be extended if the GIZ/EG-EC portfolio allows.
In the course of the contract, GIZ/EG-EC reserves its right to reallocate its staff to any other region within Ethiopia.
Willingness to frequently travel outside of Addis Ababa is expected.
Applying Instructions
Application procedure:
Interested and qualified candidates shall submit their motivation letter along with their non-returnable recent CV via Ethiojobs or Email: hreth@giz.de
Note:
Please make sure you mention the Vacancy Number 'Advisor, Energy Efficiency #108/2021' in the subject line of your email application. 
Due to large number of applications we categorize applications with the vacancy numbers.
Applications without vacancy numbers in subject lines might not be categorized in the appropriate folder and could be disqualified.
Only short-listed candidates will be contacted
We encourage persons with disabilities to apply for the position. In case of equal qualification, persons with disabilities will be given preference.
Applications from qualified women are encouraged.
"Please refer to our brochure to learn more about GIZ's attractive benefit package."
WARNING: Do not to pay any money to get a job. Please report fraudulent jobs to info@newjobsethiopia.com