Advisor for M&E and Communication
Description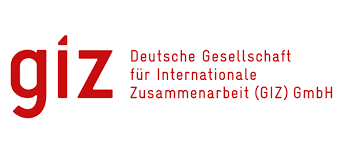 Advisor for M&E and Communication
GIZ- Internal/External Vacancy Announcement #098/2020
Land Governance in Ethiopia (LaGo) 
As an international cooperation enterprise for sustainable development with worldwide operations, the federally owned Deutsche Gesellschaft für Internationale Zusammenarbeit (GIZ) GmbH supports the German Government in achieving its development-policy objectives.
In Ethiopia, GIZ has been working for more than 40 years in bilateral cooperation on behalf of the German Federal Ministry for Economic Cooperation and Development (BMZ) and on commission of the Ethiopian government and international donors.
In order to strengthen agricultural productivity and production and to modernize agriculture in Ethiopia, the Ministry of Agriculture is pursuing strategies for nationwide land use certification and land consolidation. The widespread fragmentation of agricultural land is a major challenge for a more productive agricultural sector. However, legal and social framework conditions for the fair and participatory reorganization of the agricultural area are limited. The responsible regional authorities also lack the required capacities and expertise to implement land consolidation procedures. The population is skeptical towards the government's reform intentions, mainly due to negative experiences and less participatory processes in the past.
In this context, the TC project pursues the objective of creating sound conditions for the implementation of participatory land consolidation procedures. As such, the framework conditions for increased agricultural productivity are improved, and thus contribute to improving the living conditions of smallholders as well as to economic development in the concerned rural areas. Hence, the target group is the rural population in the selected project areas, and in particular landowners whose agricultural productivity is impaired by the fragmentation of their land.
Activities will be carried out in the following intervention areas:
Strengthening the competencies of staff of relevant national and regional authorities and civil society organizations
Development and piloting of participatory procedures and guidelines with Ethiopian authorities/organizations
Support in the development of legal frameworks to ensure a constitutional approach to land consolidation.
In selected pilot areas, sensitization and communication measures for the local population will be carried out in coordination with other TC projects and support will be provided for the training of land consolidation committees (LCC) as well as for voluntary parcel swaps. The project's implementing partner is the Rural Land Administration and Use Directorate in the Ministry of Agriculture.
GIZ Ethiopia is looking to recruit an ADVISOR FOR MONITORING, EVALUATION AND COMMUNICATION to support the LAND GOVERNANCE PROJECT
The advisor will report to and be supervised by the Project Manager.
Responsibilities:
The advisor is responsible for:
Designing and implementing a M&E system meeting the needs of the project and full-filling internal and external requirements;
Training team members and external partners in obtaining relevant data, and the use and maintenance of the M&E system;
Keeping the M&E system updated and providing thematic reports upon request;
Developing a communication strategy for the project, including communication products;
Providing contributions to the project manager for external communication
Duties: 
1.      M&E
The advisor:
Develops a system for M&E according to the proposed indicators and plan of operations;
Elaborates a routine for data entry and data updating;
Evaluates continuously and proposes/ develops new indicators if needed;
Trains other team members in the use of the M&E system;
Provides thematic and/ or donor specific reports regularly and upon request.
2.      Communication
The advisor:
Drafts a communication strategy, defining target groups, focusing on communication products for specific user groups and important messages;
Collects relevant information published in different media channels about the project in order to prepare beneficial reactions;
Serves as a resource person for the project manager and media speaker when information is requested;
Keeps updated communication products, e.g. factsheets, and social media.
Prepares and implements media trainings for team members and partners
3.      Knowledge management
The advisor:
Contributes to project related knowledge products and gives input to necessary reports;
Documents his/ her own work for upscaling and knowledge keeping.
4.      Other duties/additional tasks
The advisor:
Assists other colleagues as needed in the project, programme or office;
Undertakes further job training related to his position and duties, if required;
Assists in and/or carries out other activities and any tasks as assigned.
Job Requirements
Qualifications
Master's degree in Public Administration, Political Science, International Relations, Geography, Communication Science or similar;
Fluent command of the English and Amharic language, further languages are a plus;
Advanced understanding of M&E principles, including the development and use of indicators (SMART)
Knowledge of Communication principles for different target groups
Thorough knowledge of traditional media and good understanding of how to strategically use social media
Good networking and media relations skills
Computer literacy (database design/analysis, MS package, and internet-based research)
Ability to cope with stress and to organize/prioritize workload under tight deadlines
Discipline and punctuality;
Resilience and patience;
Availability for in-country duty travel to project sites
Professional experience
At least 3 years' work experience in the field of M&E;
Experience with the development of communication products
Experience with international organizations, government entities and NGOs is highly appreciated.
Other knowledge, additional competencies
Willingness to upskill as required by the tasks to be performed – corresponding measures are agreed with management.
Applying Instructions
Application procedure:
Interested and qualified candidates shall submit their motivation letter along with their non-returnable recent CV via Ethiojobs or Email: hreth@giz.de
Note: -
Please make sure you mention the Vacancy Title 'Advisor for M&E and Communications #098/2020' in the subject line of your email application. 
Due to large number of applications we categorize applications with the vacancy numbers.
Applications without vacancy numbers in subject lines might not be categorized in the appropriate folder and could be disqualified.
Only short-listed candidates will be contacted
We encourage persons with disabilities to apply for the position. In case of equal qualification, persons with disabilities will be given preference.
Applications from qualified women are encouraged
WARNING: Do not to pay any money to get a job. Please report fraudulent jobs to info@newjobsethiopia.com