Advisor Private Sector Agro-Processing (Maternity Leave Replacement)
Description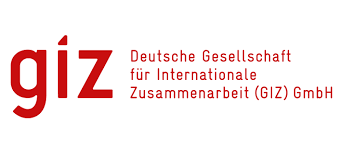 Maternity Leave Replacement-
Advisor Private Sector Agro-Processing
GIZ- Internal/External Vacancy Announcement '#104/2021'
Enhancing Skills of Youth and Women in Catchments area of Agro-Industrial Parks
under GIZ - Sustainable Training and Education Programme (STEP)
As German organization for international development cooperation with worldwide operations, the federally owned Deutsche Gesellschaft für Internationale Zusammenarbeit (GIZ) GmbH supports the German Government in achieving its development-policy objectives. GIZ promotes complex reforms and change processes in more than 80 partner countries. In Ethiopia, GIZ has been working for more than 40 years in bilateral cooperation on behalf of the German Federal Ministry for Economic Cooperation and Development (BMZ) and on commission of the Ethiopian government and international donors.
The Second Ethiopian Growth and transformation Plan (GTP II) assigns a key role to the education sector for accelerating economic growth, achieving developmental goals and becoming a middle-income country by 2025. The Ethio-German Sustainable Training and Education Programme (STEP), co-financed by the European Union (EU) and the Norwegian Agency for Development Cooperation (NORAD), improves the employment prospects of young Ethiopians by promoting quality and relevance in vocational training and higher education. The programme establishes strong linkages between the education and the private sector to support the development of a modern education system geared towards employment and economic growth.
The objective of the Component focuses on supporting graduates of vocational institutions and universities in increasingly find employment opportunities in the growth sectors of the Ethiopian economy. This is achieved through the development of long- and short-term trainings in the catchments areas of the Integrated agro-industrial parks (IAIPs) and the establishment of agro-industry specific training centers. The program also focuses in creating awareness on decent job agenda and employment opportunities in the agro-industrial sector.
To support the work of this programme component, GIZ-STEP is looking to recruit an Advisor-for the Replacement of Maternity Leave as per the details below.
Duration of contract:   Six months
 Required Candidates:  One
Place of Work:              Hawassa, GIZ STEP Office
Driving the implementation of the GIZ STEP activities in the Agro-Processing Component with a focus of private sector outreach and cooperation on regional level; responsibilities include, but are not limited to the following:
Major and duties responsibilities
Support skills enhancement of youth and women in catchments of Agro-Industrial Parks through the implementation of short and long-term training
Strengthening partners (educational institutions as well as private business) capacity to implement long- and short-term trainings
Responsible for the implementation of Agro-Business Ideas competition in selected universities (ABIC 2021) and their conclusion (final regional and national events)
Strengthening partners (educational institutions as well as private business) capacity to implement incubator and employment related services for the Agro-industry parks:
Developing and implementing formats for industry cooperation with educational institutions, particularly universities
Responsible (product owner) for leading the set-up of Agro-Industry Wide Training Centers Agro IWTC) in the Agro-Industrial parks incl. network forming and capacity development support of the managers of the centers;
Fostering the networks between relevant stakeholders in the parks and catchment area, especially private companies and education institutions
Steering and coordinating with consultants and other sub-contractors for the implementation of the action
Take a lead in the design and organization of events such as workshops, trainings, conferences or fairs
Implementing other project activities in order to reach the project's
Prepare documents required for Financial Agreements (FAs) with Regional IPDCs (RIPDCs) and universities and follow up on the expenditure and use of funds and prepare reports.
Tasks
Act as a focal point and coordinate the implementation and conclusion of the Agro-business Ideas Competitions (ABIC) at regional and national level
Ensure the collection of incubation reports from all Universities and supervise/lead the organization of the final regional and national competition in Addis Ababa (invite judges, overserves, investors & company representative)
Follow the progress of incubation processes and status of Incubates business and provide support to the Partners as required
Support and coordinate the implementation of IWTCs by RIPDCs, Partners, consultants and sub-contractors for the successful establishment and inauguration of the IWTC
Support in the implementation by partners (educational institutions as well as private business) of long- and short-term trainings, particularly through the IWTC
Support in the preparation of all required documents for Financial Agreements and contract for partners, including budgets
Support the preparation of budget estimation for procurements of materials and events organization
Supervise the implementation progress of the Financial Agreements with the regional partner with the support of the staff
Contribute to knowledge management and monitoring/evaluation, especially when it comes to capturing numbers in the field of employment creation and skills developments
Steering communication and visibility effort of the activities under his/her responsibilities  by bringing up interesting success stories, e.g. related to the transition from unemployment to employment due to the intervention's actions and cooperation with the private sector
Draft any project-related document (ToR, MoU, reports…) as requested by the Manager
Takes on further tasks assigned by the Manager for the implementation of the action.
Job Requirements
Qualifications
At least Master's Degree in Business Administration, Economics, Development Studies, Agro-economics or other related fields.
Professional experience
At least 8 years professional experience in private sector development (e.g. Engineering, Capacity Development, Entrepreneurship, Medium and Small Enterprise support) or working with/for the private sector (e.g. in private sector development projects, consultancy, etc.)
Excellent network with private sector companies, industries and Agri-businesses in Ethiopia, especially in project areas of Amhara, Oromia, SNNP-Sidama, Tigray
Ideally, knowledge of working in/with companies currently active or which has experience in one of Ethiopia's Agro-Industrial parks
Proven experience in organizing and steering complex processes that involve a variety of stakeholders and require a high degree of coordination
Knowledge and ideally experience with Ethiopian government actors in the field of employment creations such as industry bureaus, IPDC, and Regional TVET bureaus, etc.
Experience in cooperating with or working in Ethiopian government offices, agencies, NGOs and ideally international organizations.
Other knowledge, additional competencies
Excellent skills in English and Amharic (writing, speaking, listening)
Very good skills in using Microsoft Office (Excel, Word, Outlook); MS Teams knowledge is an asset
Excellent communication skills and ability to work in team and build team spirit
Excellent ability to build and maintain good working relations with local actors on different levels and different organizations
Solution-oriented and proactive
Experience in conflict resolution, coordination, and mediation
Flexibility and preparedness to perform a changing array of duties according to the needs of the project component
Work in close coordination with a team of local and international experts
Ability to work under pressure and tight deadlines.
Applying Instructions
Application procedure:
Interested and qualified candidates shall submit their motivation letter along with their non- returnable recent CV via Email: giz-recruitment@lonadd.com
Note: -
Please make sure you mention the vacancy number and position title 'Maternity Leave Replacement- Advisor Private Sector Agro-Processing #104/2021' in the subject line of your email application. Due to large number of applications we categories applications with the vacancy numbers.
Applications without vacancy numbers in subject lines might not be categorized in the appropriate folder and could be disqualified.
 Only short-listed candidates will be contacted
 We encourage persons with disabilities to apply for the position. In case of equal qualification, persons with disabilities will be given preference.
 Applications from qualified women are encouraged.
"Please refer to our brochure to learn more about GIZ's attractive benefit package."
WARNING: Do not to pay any money to get a job. Please report fraudulent jobs to info@newjobsethiopia.com