Advocacy Adviser – Humanitarian and Education
Description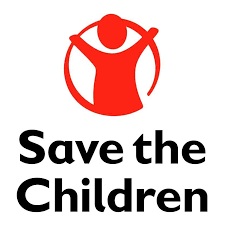 ROLE PURPOSE:
The Advocacy Adviser will lead our influencing work in the African Union (AU) on humanitarian issues, peace and security and education – engaging widely with the AU Commission and delegations, and civil society organisations active in this arena. He or she will make a key contribution to our global advocacy success in these thematic areas, especially our organisational breakthrough of ensuring that children in humanitarian crises have access to a quality education.SCOPE OF ROLE:
Reports to: Director, AU Global Advocacy Office/AU Liaison and Pan Africa Office
Staff reporting to this post: Humanitarian and Education Advocacy Officer
Interns and secondees may also be managed by this position on an ad hoc basis
Key internal relationships: Advocacy Office Director; Child Rights Governance Advisor, Humanitarian Advocacy Working Group; Education Global Initiative Advocacy Working Group; Advocacy staff in Africa regional and country offices; Advisers in other Save the Children global advocacy offices; Save the Children members and Humanitarian and Education programme staff in Africa.
Budget Responsibilities: Managing Donor Project on Safe Schools Agenda
Role Dimensions: Addis Ababa is home to the African Union and other regional institutions that play a critical role in shaping African children's lives and helping to ensure their rights are fulfilled. Save the Children's ability to engage and influence the AU is central to our aim of creating lasting positive change for the world's poorest and most vulnerable children. The post holder will therefore work effectively with AU Peace and Security Architecture, the Human Resources Science and Technology Department targeting relevant institutions and bodies in the AU to influence decision-making that enhances better protection of the rights and welfare of children in humanitarian settings, especially those affected by armed conflicts in Africa.
This role is a high profile, externally-facing role, with responsibility for advocacy on a visible and politically sensitive set of issues in Addis Ababa, requiring excellent judgement, strategic sense, content on the issues, strong external networks and an ability to be agile and manage a demanding and varied workload. Most of this advocacy will need to be done in conjunction with advocacy at the national level in the region; in donor capitals and at the UN – requiring very close collaboration with other parts of Save the Children, and an ability to navigate a networked structure in a large international organisation.
The post holder will work as an integral member of the AU Liaison and Pan-Africa Office and wider cross-organisational teams. S/he will also collaborate closely with Save the Children regional and national advocacy staff in Africa, in our advocacy offices in New York, Geneva and Brussels, and in key Save the Children members, as well as with humanitarian and education programme colleagues in the region.
KEY RESPONSIBILITIES
INTERNAL
AU Liaison & Pan Africa Office
a. Strategy development and implementation
Lead the development and implementation of an ambitious strategy inspired by:
the emerging trend of violation and abuse of the rights and welfare of children affected by armed conflicts in Africa. In particular, prioritize the protection of education from attack by armed groups
the demand for sustained investment for humanitarian education
the humanitarian advocacy capacity needs of Save the Children Country Offices in Africa
an analysis of the key and influential actors in the African Union
b.  Humanitarian and Education Unit in AULPAO
Lead the operation of a humanitarian and education advocacy unit with broad ranging mandates including but not limited to the following key components:
Protection of Education and Safe School Advocacy- Safe School Guidelines Advocacy, Policy Reforms & implementation

Protection of Education and Safe School Advocacy- Safe School Guidelines Advocacy, Policy Reforms & implementation
Humanitarian Child Protection Advocacy-children affected by natural disasters, children participating in armed conflicts (victims), sexual abuse of children during armed conflicts

Humanitarian Education Investment Advocacy-Resource mobilization and sustained investment in Refugee Education advocacy
c. Deriving internal synergy 
Establish a mutually supportive relationship with the Child Rights Governance function in the AULPAO
d. Engaging with Advocacy Offices in Geneva, Brussels and NY
Motivated by opportunities for accessing global information, technical support and funding opportunities, build and sustain mutual relationships with key contacts in these offices.
e. West &Central as well as East and Southern Africa Regions
Building relationships with the Regional Advocacy key contacts to enable Country-
Office Regional Office–Continental level advocacy engagements
f. Humanitarian Advocacy Working Group (HAWG)-SCI UK
Engage with the group for information sharing and technical support by participating in the weekly meetings and/or through engaging individual members.
g. Education Global Initiative-SCI
Engage collectively and/or bilaterally with the global team based on an analysis of where to access strategic technical support as well as for AU-Global level information sharing and learning.
h. Save the Children, Members
Identify and engage selected contacts based on their interest of contributing to the achievement of the humanitarian and education strategic objectives in Africa.
EXTERNAL
 Advocacy at the Africa Union
a) Engaging at the AU Peace and Security Architecture
Promote a closer collaboration between the PAO and the Committee of Experts through establishing a working relationship with the Secretariat to further leverage CAAC issues in Member States, especially ensuring safe schools in CAR and South Sudan.
Work closely with the Child Protection function of the PSC to enable understanding of the dynamics of decision making in the AUPSA that helps in leveraging CAAC issues.
Identify and target key PRC members to champion the safe school agenda, especially in CAR and South Sudan
Establish a working relationship with the Peace Support Operations Division (PSOD) that promotes knowledge and inventory on policy decisions/outcomes on safe schools and identifies policy gaps for a possible review.
Collaborate with the Defence and Security Division of the PSOD in creating awareness among Member States on the Safe School Guidelines.
Identify and collaborate with key initiatives/projects in PSOD that have the potential of protecting the rights and welfare of children affected by armed conflicts in Africa.eg The Regional Initiative on LRA and the Office of the Special Envoy of Women (Children) ,Peace and Security.
b)Engaging at the Political Affairs Department
Advocate for the promotion of inter departmental collaboration that promotes policy outcomes on the protection of education from attack during armed conflicts
Actively participate in cluster meetings to advocate for the prioritization of child protection in the Protection of Civilians agenda
c) Engaging at the AU Human Resources Science and Technology/Education Department
Identify and target Education cluster platforms to influence policy decisions in favor of quality learning outcomes for children in Africa
Actively participate and influence policy platforms in favour of: sustained and more investment in education and especially during emergencies; protection of education from attack during emergencies; stronger inter -departmental collaboration between education and the humanitarian divisions for ensuring safe schools policy outcomes and implementation in Member States
d) Engaging at the AU Commission
Strategically target the Office of the Chairperson and/or other Commissioners, informed by an analysis that assures the best use of time and the greatest advocacy opportunity.
e. Collaboration with NGOs/CSOs working with the AU
 Identify child focused and like -minded Humanitarian/Education NGOs and establish a workable mechanism of collaboration that ensures relevant information sharing and facilitates joint advocacy actions during key moments/ opportunities at the AU level; ensuring that this relationship also re-enforces partnerships at local-national-RECs levels, if possible.
KEY AREAS OF ACCOUNTABILITY:
The Advocacy Advisor will:
Advocate for change with key AU policy makers and decision makers on humanitarian, peace and security and education agendas (and on the interface between these issues)
Build and maintain advocacy networks with influential allies, within the AU and among civil society, recognizing that we cannot achieve the change we want by ourselves
Deliver ambitious plans to engage and influence the AU on humanitarian and education agendas, in line with agreed organisational objectives, and provide strategic insight to help shape wider Save the Children advocacy efforts in these areas
Build profile and credibility for Save the Children, by being a convincing spokesperson for the organisation, a source of knowledge and analysis, and through personal commitment to our values and mission
Be a strong member of the Addis team, actively participating in building a strong global advocacy office that is networked within the wider organisation and has strong links to Africa Country Offices, the other advocacy offices and members
SKILLS AND BEHAVIOURS (SCI Values in Practice)
Accountability:
holds self-accountable for making decisions, managing resources efficiently, achieving and role modelling Save the Children values
holds the team and partners accountable to deliver on their responsibilities - giving them the freedom to deliver in the best way they see fit, providing the necessary development to improve performance and applying appropriate consequences when results are not achieved.
Ambition:
sets ambitious and challenging goals for themselves and their team, takes responsibility for their own personal development and encourages their team to do the same
widely shares their personal vision for Save the Children, engages and motivates others
future orientated, thinks strategically and on a global scale.
Collaboration:
builds and maintains effective relationships, with their team, colleagues, Members and external partners and supporters
values diversity, sees it as a source of competitive strength
approachable, good listener, easy to talk to.
Creativity:
develops and encourages new and innovative solutions
willing to take disciplined risks.
Integrity:
 honest, encourages openness and transparency; demonstrates highest levels of integrity
Job Requirements
QUALIFICATIONS:
Education to degree level – an academic background in a directly relevant field s desirable.
EXPERIENCE AND SKILLS:
Proven record of advocacy success and ability to develop and implement strategy, preferably at the regional level in Africa.
A background in influencing African national governments and engaging civil society partners in the region
Experience of creating networks of influence, and an ability to manage diverse professional relationships, thereby securing significant new opportunities for the organisation
Proven ability to speak and communicate effectively, and to tailor messages to different audiences
Experience of successfully operating in an international environment with people from diverse backgrounds and cultures.
Experience of solving complex issues through analysis, definition of a clear way forward and ensuring buy in.
Demonstrated understanding of development and humanitarian issues, including in education.
Knowledge and understanding of the AU, and its role in development, human rights and humanitarian issues.
Commitment to Save the Children's values.
 Experience of, and willingness to travel widely, often at short notice and in conflict- and crisis-affected settings
Ability to work in English and French essential. Other official AU languages would be an advantage.
Additional job responsibilities
The job duties and responsibilities as set out above are not exhaustive and the post holder may be required to carry out additional duties within reasonableness of their level of skills and experience.
Equal Opportunities
The post holder is required to carry out the duties in accordance with the SCI Equal Opportunities and Diversity policies and procedures.
Health and Safety
The post holder is required to carry out the duties in accordance with SCI Health and Safety policies and procedures.
Applying Instructions
The Organisation
We employ approximately 25,000 people across the globe and work on the ground in over 100 countries to help children affected by crises, or those that need better healthcare, education and child protection. We also campaign and advocate at the highest levels to realise the right of children and to ensure their voices are heard.
We are working towards three breakthroughs in how the world treats children by 2030:
No child dies from preventable causes before their 5th birthday
All children learn from a quality basic education and that,
Violence against children is no longer tolerated
We know that great people make a great organization, and that our employees play a crucial role in helping us achieve our ambitions for children.  We value our people and offer a meaningful and rewarding career, along with a collaborative and inclusive environment where ambition, creativity, and integrity are highly valued.
Application Information:
Please attach a copy of your CV and cover letter with your application, and include details of your current remuneration and salary expectations.  A copy of the full role profile can be found at https://stcuk.taleo.net/careersection/ex/jobsearch.ftl
We need to keep children safe so our selection process, which includes rigorous background checks, reflects our commitment to the protection of children from abuse.
All employees are expected to carry out their duties in accordance with our global anti-harassment policy.
WARNING: Do not to pay any money to get a job. Please report fraudulent jobs to info@newjobsethiopia.com