Description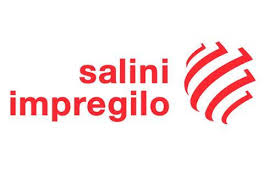 Salini Impregilo is hiring an AFC Manager for its Koysha hydroelectric project in Ethiopia.
Responsibilities:
The resource will guarantee that administrative and financial activities for this large project are managed correctly, according to the rules in force and the instructions and procedures issued by the Operations Controlling department and other HQ departments. The AFC Manager will manage and coordinate the Accounting Manager, the Warehouse Manager, the General Services Manager, the HR Manager, the Cost Control Manager, the Security Manager and the Health Service.
More specifically, he/she will be responsible for:
managing and coordinating the project's administrative and financial aspects;
providing all the economic/administrative data that is required by the management control office;
guaranteeing that the financial statements, the achieved and budget results, the economic-financial plans and periodical and extraordinary reports of the project are elaborated;
guaranteeing, collaborating with the Addis Ababa branch, that the tax, monetary, customs-related and corporate issues of the project (and of partner Companies) are correctly set, keeping the necessary contacts with local authorities;
guaranteeing support to the Addis Ababa branch to prepare the tax statements, the budget statements and maintaining the connections with the external Audit firms;
guaranteeing that all Customer-related administrative obligations are carried out (issue and collection of invoices regarding IPC/Certificates, allocation of funds, claims), Subcontractors and Consultants;
providing administrative, tax and financial information to elaborate bids for new projects of the work;
managing financial resources according to the guidelines established by the HQ, keeping in touch with Credit Institutions used by the Project;
managing HR management activities according to production needs and the project's budget;
guaranteeing to correctly manage the administrative activities of subcontracts;
guaranteeing to safeguard the project's assets, particularly of property, of machinery, of warehouses (for which cost detection systems must be organized), of the inventory, of usage, of destination and of divestment);
guaranteeing worksite logistics (managing worksite camps, canteens, surveillance, light transport,...) and general services (managing offices, cleaning services, forwarding agencies, archives);
providing the necessary information for risk insurance purposes.
Requirements
12-15 years' experience in the same role, working internationally, and preferably in the large complex infrastructure sector;
University Degree in Business Economics, Accountancy Diploma or equivalent;
Knowledge of accounting principles (preference will be given to candidates with knowledge of the IAS/IFRS);
Knowledge of fiscal and tax regulations;
Knowledge of SAP or equivalent ERP software and of the main IT packets (particularly Excel/PowerPoint) is a plus;
Excellent English knowledge, both written and spoken;
Excellent relational skills.
WARNING: Do not to pay any money to get a job. Please report fraudulent jobs to info@newjobsethiopia.com