Agriculture, and livelihood Technical Officer
Location

Seasie Tseada Emba and Saharti Samre Woredas, Tigray, Ethiopia

Date Posted

April 30, 2020

Category

Agriculture




Social Sciences



Job Type

Full-time



Base Salary
22265
Currency
ETB
Description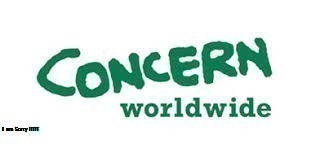 Job Purpose
Background
Concern Worldwide is an Irish-based non-governmental, international, humanitarian organization dedicated to the reduction of suffering and working towards the ultimate elimination of extreme poverty in the world's poorest countries. Concern Worldwide has been working in Ethiopia since 1973 focusing on health, nutrition, water and livelihoods as well as emergency interventions. The longer term intervention areas have largely been based in rural communities of Amhara, SNNPR and Tigray Regions and in the capital, Addis Ababa. However, emergency interventions have also been supported Oromia, Afar, Gambella and Somali Regions. Concern's development programmes in recent years included; nutrition and health, food security and resilience building, urban vocation training, livelihoods and humanitarian response.
Concern Ethiopia Programme has started implementing a project entitled 'Promoting young women's livelihoods and nutrition' in two districts of Tigray region with the objective of improving access to community-based nutrition and livelihoods services among selected young women in the target woredas. Concern would like to invite dynamic and creative applicants for the following position:
Objectives of the assignment
The main purpose of the job is to provide technical input on the livelihood component of the project and play coordination role. Support the development of new skills and coping mechanisms in young women to improve their nutrition, livelihoods and ultimately improve their resilience to food insecurity in the future at Woreda level.
Scope of work
Under the supervision of the project manager (livelihood), the Livelihood senior project officer will be based in Seasie Tseadaemba and Samre saharti woredas and will be responsible to perform and follow up the livelihood activities of the project in their respective woredas. He/she will work in close collaboration with the relevant government stakeholders at woreda and kebele level in order to achieve the objectives of the project
Main Duties and Responsibilities:
Project management
Lead and implement the  livelihood component of the project through Supporting livelihood development and improved nutrition of selected young women at district level;
Participate actively in planning, designing, and implementation of the World Bank project aimed at creating livelihood opportunities for young women including monitoring and evaluation as well as cross-cutting issues are implemented at every stage of the project;
support the development of new skills and coping mechanisms in young women to improve their nutrition, livelihoods and ultimately improve their resilience to food insecurity in the future;
Ensure training access for women in the nutrition-sensitive agriculture and livelihoods approach and initiating IGAs;
Strengthen the promotion of homestead gardens, small-animal husbandry and contextually-appropriate income generating activities through Farmer Training Centres (FTCs);
Provide on the job training for development agents, cooperative groups and concern livelihood out-reach workers so as to improve their performance their by ultimately achieve the intended project result;
Ensure access to life skills, nutrition-sensitive agriculture, context-appropriate livelihood opportunities, and access to health and nutrition services among target group of the community;
Support the timely mobilization of project team, key government stakeholders, and equipment inputs for livelihood activities, also support the development of Terms of References (ToRs) of all required service providers and staff according to project agreement;
Provide requisite technical advice and information to project manager and livelihood outreach workers for project implementation especially the components related to livelihood promotion and agriculture, as well as capacity development etc.;
Provide technical expertise, coordinate, supervise, and assure the quality of the work of service providers to ensure planned deliverables are met in good quality and in a timely manner as per the work plan and
Follow up to ensure efficient use of resources based on CONCERN financial procedure.
HR
•    Properly manage and administer as well as guide staff under her/his supervision
•    Provide technical and supervision support or coach field staffs under his/her supervision to build their capacity to perform their assigned roles and responsibilities;
•    Prepare and conduct trainings for employees of Concern and key stakeholders that involve in the project design, implementation, M & E;
•    Work closely with good team sprit with other staff;
•    Participate in recruitment process if deemed necessary
•    Fill PDR of Outreach workers under his/her supervision
      Networking and Learning
Network, maintain communication and share experience with project team to ensure the efficiency and effectiveness of programme activities and promote best practices
Establish and participate in Woreda nutrition coordination body and technical committee as required
Network for learning and experience sharing with Concern project manager, partner and relevant departments to learn and inform on best practices, approaches, tools and methods of livelihood programming for adolescent girls.
Promote and encourage knowledge sharing and close working relationship within the programmes.
Perform  other duties assigned to by line manage
Gender Equity :
·       Demonstrate understanding of Concern Ethiopia's Gender Equality Strategy
·       Contribute to ensuring that Concern Ethiopia is a place where men and women are treated equally and with  dignity and respect
Demonstrate gender equality awareness and gender sensitivity and an ability to integrate a gender equality perspective into tasks and activities
Job Requirements
Concern has a Staff Code of Conduct and a Programme Participant Protection Policy which have been developed to ensure the maximum protection of programme participants from exploitation and to clarify the responsibilities of Concern staff, consultants, visitors to the programme and partner organization, and the standards of behavior expected of them.  In this context staff have a responsibility to the organization to strive for, and maintain, the highest standards in the day-to-day conduct in their workplace in accordance with Concern's core values and mission. Any candidate offered a job with Concern Worldwide will be expected to sign the Programme Participant Protection Policy and the Concern Staff Code of Conduct as an appendix to their contract of employment.   By signing the Programme Participant Protection Policy and the Concern Staff Code of Conduct candidates acknowledge that they have understood the contents of both the Concern Staff Code of Conduct and the Programme Participant Protection Policy and agree to conduct themselves in accordance with the provisions of these two documents.
Female candidates are highly encouraged to apply.
Only short listed candidates will be contactedPerson Specification : 
Desired qualification
·       BSc degree in  Agriculture(rural development, Agronomy, Plant Science Livestock Production and Animal Science,  Agricultural Economics, sociology, , Project Management or related fields with ample experience in nutrition sensitive intervention.
Experience
·       Minimum 3 years' experience in rural livelihood and nutrition sensitive intervention
·       Minimum 3 years' Experience in NGO setting Experience of working with private sector in creating job opportunities
·       Strong facilitation/coordination skills
·       Proven ability to develop Livelihood interventions that can improve the nutritional security of women, children and adolescent girls.
·       Sound knowledge of appropriate technology, farming practices and their seasonal patterns, support systems and their availability,
·       Preferably, experience in working in multi-stakeholder and comprehensive development programmes with Woreda and Zonal level partners.
·       Excellent written communication skills and ability to use Microsoft Office (Word, Excel etc.)
·       Strong organizational and project management skills, and ability to deliver within tight deadlines
·       Excellent oral & written communication skills of both English and Tigrigna
What we Offer:
•             A competitive salary and benefit package
•             Excellent medical benefits (100% cover including dependents)
•             20 days annual leave
•             26 weeks maternity leave, 18weeks(unpaid) parental leave
•             Opportunities to travel overseas and gain international experience
Applying Instructions
Interested applicants should send non-returnable C.V., application letter outlining how your experience and education fit this vacancy, please note that no need to submit your supporting documents:
Concern Ethiopia, Human Resource Department; Front Desk; or Mekelle Coordination Office
ethiopia.recruitment@concern.net  OR Ethiojobs.net OR P.O. Box 2434, Addis Ababa
WARNING: Do not to pay any money to get a job. Please report fraudulent jobs to info@newjobsethiopia.com