Location

Dhekasuftu, Somali, Ethiopia

Date Posted

July 29, 2020

Category

Agriculture



Job Type

Full-time



Currency
ETB
Description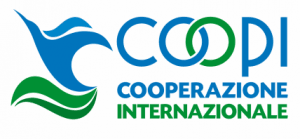 COOPI Ethiopia office is searching for one Agronomist to be based in Dekhasuftu, Somali region
Key Activities/Responsibilities
Planning
Support in the preparation of the agreement with the regions
Provide any support required by the PM in drafting the M&E plan for the project according to Log Frames
Prepare drafts/ToR for activities implementation (background, methodology, objectives, results, activities, BoQ, Monitoring and post monitoring table linked to result framework including cash, materials, transport) and send it to PM
Prepare detailed draft physical and financial quarter plan following the format given by the PM and submit to the PM 15 days before the end of the quarter
Prepare detailed draft physical and financial month plan following the format given by the PM and submit to the PM 7 days before the end of every month;
Support to prepare weekly activity planning, movement plan with the PM and APM. Contribute to weekly meetings
Compile weekly mission orders and submit them to the PM
Implementation
Report any managerial issues in the activities implementation to the PM Report any technical issue to PM or advisors as required
Ensure the effective implementation of all agriculture related activities of the project
Ensure implementation of project activities according to quarterly and monthly plans and work orders assigned
Being responsible for the vegetables, fruits, and other high value crop productions activities in the sites, and ensure daily site supervision compiling COOPI format
Daily logistic management support of the sector in accordance to COOPI Project Management directions
Ensure the field level supervision of contractors and IP. Review and approve completion reports for works completed linking with the advisory group, PM and program coordinator
Implementation of baseline, midterm monitoring, post-monitoring survey, end-line surveys and all data collection required for activities implementation, reporting on results and objectives as required by the PM and ToR (with Kobo when possible) including assessment on water
To make proper use and taking care of COOPI properties under your control
Stay on the project implementation site and return to the Abala for the weekend in order to spend as much time as possible with the beneficiaries to increase quality of the implementation and understanding of the context
Give technical support for AICS project water technician
Reporting
Actively participating to weekly meeting called by the PM
Draft/inform the PM on activities accomplishment including implementation data as requested (interim, final, ad hoc, etc). Participate in grant closing meetings for every closed grant if required by the PM.
Write monthly report according to COOPI standard form and deliver it to the PM within the 25th of each months
Compile technical reports and deliver to the PM on every 25th of the month
Draft the sector's quarterly technical report for DPPB and deliver it to the PM within the 15th of every March, June, September, and December
A file including water and socio-economic information must be compiled for each activity and site of intervention and submitted to the PM 20 days before the end of each quarter
 External Coordination
Attend coordination meetings with the communities at Kebele and Woredas level as agreed by the PM and share key points (no decision level is granted in stakeholders coordination meetings). Support the organization of internal and donors visits to the project sites liaising with the PM. Support approval of agreements with the regions and required MoU with local authorities.
Active participation in relevant technical working group
Project development
Regularly collect information at stakeholder level (Woredas, Kebele and communities) baseline need assessment, gaps. Propose activities and project ideas and share them to the PM and advisory group.
 Perform any other duties assigned by the Project Manager.
Salary: Gross salary of 17,204.51/month including basic salary, income tax, monthly insurance cost, pension contribution, per-diem and hardship allowances
Duration of the contract: 8 months with possibility of extension
Duty starting date: 15th August 2020
Job Requirements
Qualification and Experience
Essential: 
MSc in Agronomy
A minimum of five years of relevant working experience an International NGOs in a technical position related to the agriculture sector
Fluency in English
Computer literacy, with excellent command of Microsoft Excel
Proven capacity to work in a team is essential. Experience in managing staff is an advantage.
Preferred:
Experience in liaising with governmental/local authorities, International Organizations, donors and NGOs.
Demonstrated ability to work in stressful environments and under pressure.
Applying Instructions
For information please call the number +251-911787471
WARNING: Do not to pay any money to get a job. Please report fraudulent jobs to info@newjobsethiopia.com