Air Operations (Air-Ops) Officer 2
Description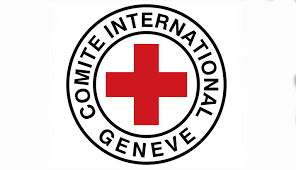 EXTERNAL VACANCY ANNOUNCEMENT
The International Committee of the Red Cross (ICRC) is an impartial, neutral and independent organization whose exclusively humanitarian mission is to protect the lives and dignity of victims of armed conflict and other situations of violence and to provide them with assistance.
For more information, visit the website: https://www.icrc.org/
The International Committee of the Red Cross (ICRC) Delegation in Ethiopia is looking to hire an experienced, highly motivated, and qualified person to fill:
Position: Air Operations (Air-Ops) Officer 2
Grade: B2
Duration of Contract: One-year fixed term contract (Extension of position cannot be anticipated now as it depends only on budget availability)
Location: Addis Ababa
Date of Issue: 17.11.2021
Deadline for applications: 27.11.2021
Objective:
To ensure the work of the Logistics is managed efficiently and effectively in line with an established guideline. You will need to be an enthusiastic, flexible, committed, and resourceful colleague who can support the Manager to lead the team. The successful candidate will need to deliver to a high standard, be resilient, and have a positive "can-do" attitude.
GENERAL DUTIES
Understands and adheres to the seven Fundamental Principles of the International Red Cross and Red Crescent Movement.
Understands and adheres to the ICRC Code of Conduct.
Understands the roles of the components of the International Red Cross and Red Crescent Movement..
Respects and observes staff regulations and security rules at all times
Represents the ICRC in a professional manner at all times.
Develops and maintains a pleasant and conducive working environment with colleagues and line managers.
Performs all duties with the highest level of confidentiality in the interest of the employees and the ICRC.
May be asked to perform tasks not covered in this job description and to provide support to other departments when necessary.
ACCOUNTABILITIES AND RESPONSIBILITIES
Coordinates the movement of passengers, baggage, and the mail from the office through the airport, customs and Immigrations.
Transmits all relevant communication related to flight tasking and keeps the AirOps Manager informed of delays, irregularities and security issues that might affect ICRC aircraft and passengers.
Analyses, prepares and checks all billing and expenditures relating to ICRC air operations and compiles supporting documents/vouchers for the AirOps Manager.
Checks regularly that Air Operation Management system (AOMS3) report match with operator report and informs the AirOps office in Addis Ababa if any discrepancy is noted.
Assists Addis Ababa AirOps office in updating aircraft and crew documentation database and liaises with operators when required to obtain updated documentation.
Facilitates Government clearances (tax exemption, custom documentation clearance, airport access) on aviation related from the various government offices connected to aircraft operations.
Supports Addis Ababa AirOps office in the coordination of emergency/Medevac operations by air.
Monitors and reports any changes and/or amendments to the procedures relating to airport operations, security rules at the airport and access rights.
Interacts with airport authorities, security personnel and works closely with ICRC-contracted operators regarding ground operations.
In coordination with Addis Ababa AirOps office and field Radio Team, follows up aircraft movement to/from Addis Ababa to the rest of Ethiopia, transmits information about ICRC aircraft to field stations and liaises with all field stations for smooth coordination of aircraft operations.
Maintains AirOps statistics, submits relevant reports on a timely basis and keeps documentation up to date.
Ensures the AirOps Unit's compliance with documentations, reporting and filling.
ADDITIONAL DUTIES
The employee may be asked to perform duties and tasks not covered in this job description as well as to provide support to other departments when necessary.
Follows up on all work-related messages and correspondence with the relevant contacts and departments.
Is aware of the delegation's objectives and has a good knowledge of the Movement and other contacts relevant to the position.
Represents the ICRC in an appropriate way during activities, in meetings and in the field, and avoids any activity that may reflect negatively on the ICRC's image.
Takes responsibility for their own professional learning and development.
Job Requirements
Diploma in aviation and/or a combination of education, professional training, certification in air transport.
5 years' experience in air transport; experience in a humanitarian organization is an asset.
Conversant with the applicable internal and international aviation standards/regulations; training in safety and quality management relevant.
Good knowledge of technical aviation terminology.
Highly organized with excellent planning skills.
Ability to work under pressure in a fast-paced environment.
Highly proficient in written and spoken English.
Ability to work independently and in a multicultural environment.
Solid experience in data management and familiar with various databases/software.
Applying Instructions
Interested candidates should Submit the following through the ethiojobs.net website. Alternatively, you can submit application & CV with copies of relevant documents in person to the ICRC Delegation in Addis Ababa (Around Megenagna, in front of EIAR, around Egziabher ab church OR , send to the ICRC Delegation Addis Ababa, Human Resources Department, P.O.Box 5701, Addis Ababa).
Updated Curriculum Vitae.
A cover letter stating why you think you have the necessary skills and qualifications.
Salary expectations.
Due to the large number of inquiries we receive, only candidates who have met the required experience & qualifications for this position will be contacted immediately.
As ICRC, we are convinced that diversity makes us better at what we do: it enables us to form close relationships with wide-ranging communities and develop the best solutions for the people we work with. We make a conscious effort to have diverse teams with regards to age, disability, race, ethnicity, religion, and sexual orientation and particularly in terms of gender as women make up a high percentage of our staff and are encouraged to apply.
The successful candidate will submit to 60 working days as a probation period. 
NB: If you have not heard from us within a month of receiving your application, please consider your application unsuccessful.
WARNING: Do not to pay any money to get a job. Please report fraudulent jobs to info@newjobsethiopia.com