Description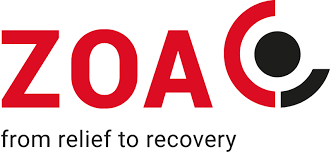 About ZOA
ZOA works with committed and motivated staff in serving millions of people affected by poverty, disaster, injustice and conflicts. Through the efforts of our dedicated staff, we are able to bring Signs of Hope and to support people who suffer due to armed conflict or natural disasters by helping them to rebuild their livelihoods.
Purpose
We value our employees and offer a wide range of benefits to meet the specific needs of our staff and their families.
The Animal Health Expert eexecute all Animal health components and follow up of activities at beneficiary level and ensuring delivery of planned activities for the beneficiary community as per the planned period
ESSENTIAL RESPONSIBILITIES AND DUTIES:
Assist the beneficiaries in all activities related to rinderpest post-eradication and other transboundary animal diseases for livestock in Gambella.
Monitor the Animal health interventions of animal feed at community level.
Coordinate the development of awareness raising, training and communication material on transboundary animal diseases and rinderpest among the beneficiaries.
Inform the beneficiaries of the registration procedure pertaining animal health intervention.
Provide input and up-date beneficiary data.
Prepare distribution lists upon completion of each distribution and treatment process.
Implement and supervise emergency basic animal health delivery systems, vaccination campaigns...etc.).
Lead beneficiary selection using established beneficiary selection and compliant committees.
Work closely and coordinate with Zonal and Woreda agricultural offices.
Lead the activity on the development of project proposals for resource mobilization towards building capability and capacity for non-infectious diagnostic tools, expanding the rinderpest vaccine reserves, others as required.
Identify the actual animal health intervention needs. Propose potential responses to these needs especially regarding animal health intervention.
Explain the project's activities and objectives to partners and the community.
Contribute to the training of the project beneficiaries; community animal health workers.
Represent ZOA at Zonal and regional meetings in particular for the advocacy and campaign for rinderpest virus destruction and sequestration.
Set and organize and monitoring systems of each activity.
Write an activity monthly and other necessary reports.
Perform other related duties assigned by the supervisor as required.
Contacts
ZOA FSL colleagues;
Partner Organizations;
Project participants;
Zonal and regional Agriculture Offices,
UN Agencies,
Job Requirements
Competencies, Qualifications and Experience:
University Degree or above in Animal Health, Veterinary science (DVM) in microbiology, diagnostics, vaccinology or related field in transboundary animal diseases is required and similar studies
More than five years of relevant work experience in an INGO field experience is preferred.
Experience in Livestock health intervention
Took training on community approaching
Knowledge of the intervention area and Project implementation
Organizing communities, Participatory approaching, Problem resolving capacity and Reporting skills.
Experience with INGO work and cooperation experience with other actors and government agencies
Experience in field of transboundary animal diseases
Working knowledge of English writing and speaking
Solid knowledge of capacity development challenges in public and private sector livestock sector institutions and actors in Ethiopia;
Profound knowledge of the country livestock policies, strategies, and excellent experience on analysis of approaches, and tools for improving the livestock value chain system and increasing livestock production and productivity;
Excellent planning and coordination skills, together with good communication skills;
Excellent analytical and reporting skills including solid experience in field assessments and participatory data collection;
Proficiency in English and in the use of common word-processing and spread sheets;
Demonstrated ability to work in multi-cultural and multi-disciplinary team of experts.
Applying Instructions
If you are interested in this position, please apply via ethiojobs.net by sending your CV and a motivation letter indicating your suitability for this position to before the due date
Please provide at least 3 references related to your previous employment listed in your CV or motivation letter.
Only selected candidates will be contacted and invited to participate in the process of recruitment. It is our aim to inform candidates of their status in the recruitment process within 4 weeks after the vacancy has closed. A written test will be part of the recruitment procedure. Documents that do not match the profile above will not be considered. Internal candidates will have priority, in case of similar results.
WARNING: Do not to pay any money to get a job. Please report fraudulent jobs to info@newjobsethiopia.com