Architectural Design, Bill of quantities and Supervision of three health facilities
Location

Addis Ababa, Ethiopia

Date Posted

October 9, 2021

Category

Construction



Job Type

Contract



Currency
ETB
Description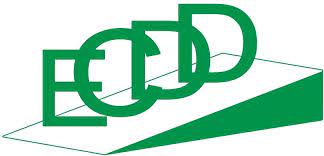 Ethiopian Center for Disability and Development (ECDD)
Terms of Reference (TOR)
Architectural Design, Bill of quantities, and Supervision of three health facilities
1.    Introduction
Ethiopian Center for Disability and Development (ECDD) is an Ethiopian Development Organization established in 2005 and reregistered at Agency for Civil Society Organizations as Ethiopian Development Organization with Certificate no. 0321 under the Proc. No. 1113/2019.
ECDD is working with other organizations to promote and facilitate the inclusion of persons with disabilities and disability issues in mainstream service delivery and development programs envisioning an Inclusive Ethiopia where persons with disabilities exercise the same rights and have access to the same services and opportunities enjoyed by other citizens.
ECDD is currently implementing a project entitled "SRH+ Adolescents and Youth with Disabilities" which is supported by United Nations Population Fund (UNFPA). Under the SRH+ project, ECDD intends to complete and hand over previously unfinished accessibility modifications at two health centers and one primary hospital, namely Wadu health center in Woliata Sodo, and Shecha health center & Dil Fana primary hospital in Arba Minch town, in order to make the facilities physically accessible to Adolescents and Youth with Disabilities.
Accordingly, ECDD is looking for consultancy firm/individual to accomplish the architectural design, bill of quantities and supervision of sites during the accessibility modification work.
2.    Objectives for modifying model health facilities:
a)    Use as a model to depict physical accessibility and hence be replicated by other stakeholders with a plan to include persons with disabilities in their services.
b)     Sensitize the community on measures to be taken to make services accessible for persons with disabilities
c)     Encourage and hence Increase the participation of adolescents and youth with disabilities using the accessible health centers to get SRH services
3.     Desired Services:
The potential consultant or firm is expected to accomplish the following;
a)    Carryout the architectural design of two health centers (one in wolita sodo another in Arbaminch); one primary hospital in Arbaminch (as it involves the building of ramps along with hand rails, modification of the facilities' toilet, and making the pathways accessible). The design will include the detail drawing of the work along with the specific dimensions.
b.    Conduct sanitary design (as it involves the removal/addition of the Turkish WC and replacement with seat able WC with proper drainage and water supply).
c.     Accomplish the detail specifications and bill of quantity.
d.    Observe and recommend accessibility of health centers and report to ECDD
e.    Periodically supervise the work of the winning contractor as per the design and the price offered; at least four times supervision is expected.
f.     Work collaboratively with and report the progress to ECDD
Job Requirements
1.    Eligibility: Required Capacity and Skills
Consultancy firms or individuals having the following competencies/skills and capacities are eligible to apply for this short-term consultancy service.
·         Profound knowledge on Architecture, disability and accessibility standards
·         Registered under the set legal provisions or under any other valid legal cover.
·         Commitment to meet the given deadlines
2.    Submission of Proposals
Interested and qualified organizations or individuals may send their proposals, along with following information:
1.    Profile, giving background and experience of the organization or a detailed CV of an individual consultant
2.    Technical Proposal including time schedule for design submission
3.    Financial proposal:  Indicate the price with detailed budget of payment
4.    Copy of renewed Registration Certificate, License or Work Permit
5.    Other relevant supporting documents
Applying Instructions
Potential individuals/companies who are interested to assume the assignment are requested to submit all the necessary documents via the following address within seven (07) calendar days from the date of this announcement.
Through e-mails www.ethiojobs.net or HRecdd@ecdd-ethiopia.org or hand-delivered in a sealed envelope to ECDD office- Located behind Dreamliner Hotel Meskel Flower Road; Tel: +251-114-165859/0116-653916/or P.O.Box: 1530 Code 1250; Addis Ababa, Ethiopia
WARNING: Do not to pay any money to get a job. Please report fraudulent jobs to info@newjobsethiopia.com