Assessment on the sex, age and persons with disabilities representation in the labor force and other data sources
Description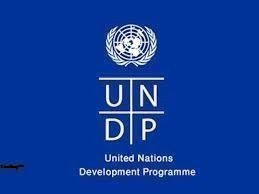 In Ethiopia, there is very scant data on disability statistics and becomes even more negligible when the linkage between disability and gender issues are considered. The main source of data concerning disability has been Ethiopian Population and Housing Census which is conducted every 10 years. The available data has been mainly on the type and causes of disability disaggregated by age groups which does not provide evidence in other important socio-economic variables such as participation in the work force, earnings, poverty, education and health conditions. Furthermore, Disabled People Organizations (DPOs) repeatedly question the data provided by Population and Housing Censuses. This assessment exercise on disability statistics in Ethiopia is initiated by UN Women in collaboration with Central Statistical Agency of Ethiopia (CSA) and will review available survey and administrative data to provide recommendations for future course of action in this area.
The United Nations Convention on the Rights of Persons with Disabilities [UN, 206] provides, for the first time within a human rights framework, specific articles that call for the international collection (Article 31) and reporting (Article 36) of statistical data on disability. In the absence of valid and reliable population-based data on disability disaggregated by age and sex, it is not possible to monitor the effects of policies instigated that would promote the lives of persons with disabilities and ensure their participation in all aspects of life equally to those without disability.
It is vital that gender equality should be recognized as a discrete issue and the gender dimensions of the disability inclusive development should be addressed. This would be supported by disability statistics with gender and other relevant dimensions. These data would provide the evidences that can be used to address whether countries have been successful, or the degree of their success, in meeting the general principles outlined in the United Nations Convention on the Rights of Persons with Disabilities (Article 3) including the achievement of equalization of opportunity and accessibility, among others. Monitoring the UN Convention and other international initiatives such as the Sustainable Development Goals (SDGs) depend on the production of quality and internationally comparable data - and these have been sorely lacking.
The core principle of Sustainable Development Goals is leaving no one behind and ensuring a full participation of everyone, including Persons with disabilities. Upholding the rights and ensuring the full inclusion of the world's one billion Persons with disabilities is a moral imperative. It is also a practical necessity if we are to build healthy, inclusive and sustainable societies. Despite the strong commitment expressed by the international community to an inclusive, accessible and Sustainable 2030 Development Agenda, persons with disabilities continue to face significant challenges to their full inclusion and participation in society and development. These include negative attitudes, stigma and discrimination and lack of accessibility in physical and virtual environments. We must all find new approaches and tools to work for and with persons with disabilities. Together, we can remove barriers and make concrete difference for and with persons with disabilities to be empowered and lead positive changes in their lives and the communities they live in around the world (UN flagship Report on Disability and Development, 2018).
Among others the empowerment perspective is that of persons with disabilities representation in the labour force and other socioeconomic activities which can be accessed from different data sources. The result would also bear different impression when disaggregated by sex and age. Hence, the assessment would provide at first an insight to understand the current situation on the representation of persons with disabilities in the labour force and other socioeconomic activities through data mining from the available surveys, censuses and other data sources. The main sources of data for the assessment that needs to be communicated include Population and Housing Censuses, CSA Labour Forces Surveys (UEUS, TUS, CLS, NLFS), Household Consumption and Expenditure Survey (HCES), Welfare Monitoring Survey (WMS) and Ethiopian Demographic and Health Survey (EDHS), as well as other relevant survey data. In addition, administrative data from Ministry of Labour and Social Affairs, Ministry of Education and Ministry of Health on PWDS and other international and national sources will also provide important information for the assessment. Secondly, the assessment would also provide an intuitive highlight of the gaps in statistical data related to persons with disability in the National Statistical System. In this regard, the result of the assessment is expected to give evidence for informed decision making on the subject matter that benefit both women and men, boys and girls with disabilities.
Duties and Responsibilities
Under the overall supervision of UN Women and technical support of CSA, Household Surveys and Prices Statistics Directorate the national consultant will perform the following tasks:
An action plan to complete the tasks assigned.
Undertake review of background documents on age, sex and disability representation in the labor force and other data sources supporting documents and policy frameworks to provide bases and rationale for the assessment.
Indentify exhaustively important surveys from CSA and administrative data from sector ministries to explicitly show the representation of persons with disabilities in the labour force with appropriate level of disaggregation by sex and age groups.
Prepare a standardized assessment report
Identify key stakeholders (CSOs and govt) actively engaged in the sector
Present the draft assessment report at a validation workshop for key stakeholders to collect inputs for final.
Incorporate inputs from the validation workshop and submit a final assessment report both to UN Women and CSA in hard and soft copies
Competencies
Compliance to the UN Core Values:
Demonstrates integrity by modelling the UN's values and ethical standards
Promotes the vision, mission, and strategic goals of UN Women;
Displays cultural, gender, religion, race, nationality and age sensitivity and adaptability
Treats all people fairly without favouritism;
Fulfils all obligations to gender sensitivity and zero tolerance for sexual harassment.
Required Skills and Experience
Education
The consultant must have master's degree in economics, labour economic, statistics, gender analysis, welfare economics, development studies or related field
Expierence
At least 8 years of professional experience in labour force analysis, gender statistics, quantitative research or development related research activities.
Strong knowledge of UN programming and policy development;
Knowledge of persons with disabilities analytical frameworks
Knowledge of gender issues and analytical work in international development;
Experience in results-based management and training;
Experience in data mining from surveys and quantitative research
Familiarity and previous experience in implementing gender markers;
Strong knowledge on gender mainstreaming, gender responsive planning and budgeting;
Experience in research and compilation of information to show results desired;
Excellent communication, writing skills, and analytical skills;
Sensitivity, understanding of diversity, work as a team.
Previous experience in similar areas of work
Language
Excellent knowledge of written and oral communication in English.
Similar experience in quantitative and qualitative research with respect to persons with disabilities
Excellent in report writing
Familiarity in undertaking similar assessments and the working environments of persons with disabilities
Computer skills: full command of Microsoft applications (word, excel, PowerPoint), statistical data analysis software's STATA, SPSS and other relevant software based on the assignment.
UNDP is committed to achieving workforce diversity in terms of gender, nationality and culture. Individuals from minority groups, indigenous groups and persons with disabilities are equally encouraged to apply. All applications will be treated with the strictest confidence. UNDP does not tolerate sexual exploitation and abuse, any kind of harassment, including sexual harassment, and discrimination. All selected candidates will, therefore, undergo rigorous reference and background checks.
WARNING: Do not to pay any money to get a job. Please report fraudulent jobs to info@newjobsethiopia.com