Assistant CWI (Community Well-being Initiative) Coordinator – Re-advertised
Description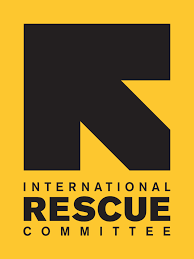 About The IRC
We are, one of the world's largest humanitarian international Non-Governmental organizations, providing relief, rehabilitation and development support to vulnerable people and communities over 30 countries. We began work in Ethiopia in 2000 in response to severe drought in Ethiopia's Somali region and are currently providing assistance to Ethiopians and refugees in six regions in Ethiopia, implementing emergency and development programs in health, water and sanitation, economic recovery and development (ERD), women's protection and empowerment, education, child protection, and multi-sectoral emergency response.
Job Purpose
The Assistant Community Wellbeing Initiative (CWI) Coordinator reports to the CWI Coordinator and, with the Coordinator, is responsible for technical oversight and support to all aspects of CWI programming in Ethiopia and supporting the capacity development of CWI staff in sites where IRC is implementing CWI projects. The Assistant CWI Coordinator will be based in Addis Ababa with frequent travel to various field sites. There may also be occasional requests/opportunities to travel internationally to attend meetings, forum, conferences, or training.
 Key Job functions/responsibilities:
 Technical
In close collaboration with the CWI Coordinator, coordinate all the projects implemented under the CWI sector across all implementation field sites.
Provide technical support, supervision, and monitoring of projects. Extends technical support to other agencies and IPs as needed.
Ensure all CWI programs adhere to GBV guiding principles, protocols, guidelines, etc and activities are consistent with established standards.
Participate in the development of new proposals and initiatives for the CWI sector.
Monitor evolving needs and trends in target communities, conduct assessments on GBV and protection needs in new project areas and adjust programmatic priorities as vital. Promote the quality of the CWI's programs by developing and establishing quality assurance systems and in collaboration with Addis- and field-based CWI staff.
Lead SOP development and revisions as needed. Conducting training in field sites, and in Addis Ababa, as needed and in coordination with other Addis-based CWI staff Conduct case management/audit reviews in the field sites.
 Be the lead on GBVIMS data analysis and strategy development, and train one CWI Manager to support GBVIMS data management and analysis.
Participate in country-level strategic planning, leading strategic planning analysis, incorporation, and implementation in field site programming. Ensure that appropriate communication channels are maintained with field-based staff, the Women's Protection & Empowerment TU, and other colleagues and agencies.
With or in place of the CWI Coordinator, attend country-level GBV coordination forums on a regular and as-needed basis to ensure strong IRC representation and voice at these meetings.
Support the development and updating of CWI technical materials (e.g., training guidelines) as necessary and as requested.
Work closely with the CWI Coordinator to strategize for the successful roll-out of new program models, approaches, and tools across field sites.
Support the organization of staff training at Addis level and field levels as needed.
Work closely with the CWI Coordinator to review and revise the CWI's strategy for Ethiopia.
Grants Management
Ensure that all CWI grants are implemented according to internal IRC and donor regulations.
Participate in grant opening, midterm review and grant closing meetings for all CWI grants and support similar processes in field sites.
Support field staff in the proper use of grant management tools, e.g., budget tracking tools, activity progress monitoring tools, procurement plans, etc.
Coordinate the completion of quality reports written at field level and reviewed at Addis level; ensure that they are submitted to the grants team on time.
Collaborate closely with Grants Team to stay up to date on reporting deadlines and other donor requests and requirements and coordinate the timely gathering of information to respond to these requests.
Be the lead on visibility requirements and ensure that field staff is adhering to visibility requirements.
Budget Monitoring
Conduct monthly BVA reviews and make appropriate recommendations to the CWI Coordinator, Finance and Logistics staff in Addis and to field-based CWI staff.
Ensure that budgets are spent according to plan and as per contractual agreements with respective donors.
Support field-based staff to develop spending plans and monitor the implementation of these spending plans for each grant
Monitoring & Evaluation
Ensure that the stated goals and objectives of all CWI projects are supported by strong monitoring, and evaluation, follow-up, and reports are written and submitted to concerned bodies in a timely manner.
Participate in the design of the CWI M&E plan. Review reports prepared by the field staff and provided appropriate feedback to the concerned staff.
Prepare regular reports as required for respective donors and any reports required by other teams and agencies.
Conduct regular project review meetings with field-based staff to assess the level of achievement of project targets for the various CWI grants.
Human Resource Management
Supervise two CWI Managers and one CWI Assistant Officer at Addis level. Mentor and support staff professional development and foster help to a positive team spirit in the department to encourage quality programming and innovation across projects.
Participate in the staff development plans for project staff based on performance reviews in collaboration with the human resources department and contribute to the training of CWI staff (mentoring, on-the-job sessions, etc.).
With HR and the CWI Coordinator, support recruitment for all CWI positions, including in Addis and field sites.
Representation
Represent IRC to local communities, government departments, international agencies, local partners and donors as required.
Attend relevant meetings and prepare meeting notes as required and share these with all concerned.
Miscellaneous
Other duties as assigned by the CWI Coordinator, DDP, and CD.
Job Requirements
Essential
University degree in Social Work, Public Health, Nursing, Women's or Gender Studies, or related field preferred. Masters level education is preferred. Work and field experience will be considered in lieu of specific degree and master's education level.
At least four years of experience implementing and managing health or GBV programs and budgets.
Proven experience in supervising, managing, and providing technical support and assistance to field staff.
Proven experience supporting staff capacity development.
Excellent oral and written communication skills, with a strong sense of proactive, transparent, and diplomatic communication.
Strong organizational and interpersonal skills.
Ability to work with minimum supervision and work as part of a team.
Desirable
Experience in conducting health assessments, monitoring, and evaluating projects.
Experience in GBVIMS management and analysis.
Experience delivering GBV training to a variety of audiences.
Experience in managing at least two staff members.
Experience working on GBV in both the humanitarian and local community context.
Previous training in GBV emergency response management.
Applying Instructions
Candidates who meet the above qualifications; please send your CV and application letter only through IRC career site:
External 
https://rescue.csod.com/ux/ats/careersite/1/home/requisition/14372?c=rescue
Internal
https://rescue.csod.com/ux/ats/careersite/2/home/requisition/14372?c=rescue
Your application letter/cover letter must include the following information:
Name of the position you have applied for
Date of application
Summary of your qualifications and experience
Motivation/objective of why you have applied for the job
Please include at least 3 references from current and former supervisors.
Standards of Professional Conduct: The IRC and IRC workers must adhere to the values and principles outlined in IRC Way - Standards for Professional Conduct. These are Integrity, Service, and Accountability. In accordance with these values, the IRC operates and carries out policies on Beneficiary Protection from Exploitation and Abuse, Child Safeguarding, Anti Workplace Harassment, Fiscal Integrity, and Anti-Retaliation.
Gender Equality: We are committed to narrowing the gender gap in leadership positions. We offer benefits that provide an enabling environment for women to participate in our workforce including parental leave, gender-sensitive security protocols and other supportive benefits and allowances
Equal Opportunity Employer: We are an Equal Opportunity Employer. IRC considers all applicants on the basis of merit without regard to race, sex, color, national origin, religion, age, marital status, veteran status, disability or any other characteristic protected by applicable law.
WARNING: Do not to pay any money to get a job. Please report fraudulent jobs to info@newjobsethiopia.com