Assistant Finance Controller
Description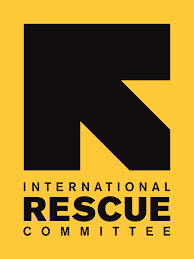 BACKGROUND: 
The International Rescue Committee (IRC) responds to the world's worst humanitarian crises and helps people to survive and rebuild their lives. Founded in 1933, the IRC offers lifesaving care and life-changing assistance to refugees forced to flee from war or disaster. IRC has been working in Ethiopia since 1999 and is implementing integrated, community-managed programs aimed at improving the quality of lives and recovery of livelihood of the disaster-affected population's through promoting individual participation, strengthening institutions, and emergency response.
SCOPE OF WORK: The Assistant Financial Controller has overall policy and management responsibility for the finance and accounting functions. The Assistant Finance Controller's responsibilities include general controllership, staff training and capacity building, management, treasury and budget functions. You will be responsible for working with various local and international implementing partners.
Responsibilities:
·         Specific Responsibility Controllership
·         Ensures that all policies and procedures are in compliance with IRC and funding source policies;
·         Establishes finance and supporting function policies, systems and procedures, as required;
·         Meets all financial reporting requirements and deadlines specified by New York and donors;
·         Ensures balance sheet reconciliations are reviewed.
·         Closely monitors all financial activities, and keeps the finance controller advised of all situations which have the potential for a negative impact on internal controls or financial performance;
·         Directs the preparation of, and approves all donor financial reports in respect to accounting, legal and contractual requirements. Facilitates and co-ordinates external, internal, donor or government audits. Develops schedules and performs or supervises the completion of country internal control audits, and initiates actions necessary to correct internal control weaknesses;
·         Maintains current knowledge of local government requirements related to financial matters and ensures compliance with tax regulations and other legal requirements.
Specific Responsibility Staff Training, Capacity Building & Management
·         Develops and implements a training program for the country's national finance staff to ensure staff development
·         Ensures comprehensive and constructive performance reviews are completed on a timely basis, and facilitates discussion of performance and career options with staff under supervision.
Specific responsibility Treasury
·         Supervises all country office bank relations and bank account activities including negotiation of fees, interest and currency exchange rates. In compliance with IRC policy establishes country policies regarding cash holding limits, cash movements and foreign currency holdings. Oversees the timely preparation, review and approval of all monthly bank account and cash reconciliation's;
·         Designs, implements, and monitors systems, procedures and reporting necessary to maintain on current basis accurate forecasts of cash requirements for meeting future spending, including commitments entered into and which obligate IRC to future spending;
·         Supervises the preparation of Cash Transfer Requests to New York and ensures that appropriate balances are maintained to facilitate grant implementation. Ensures the development and implementation of a plan to minimize the country's foreign exchange exposure to currency gains and losses.
Specific Responsibility Budget
·         Assists with the preparation and revision of program and grant proposals and budgets including operating budget with budget guidelines to assist program/grants managers in formulating budgets;
·         In compliance with donor requirements and IRC policy develops the "Field Operations/Overhead" budget and recommends a methodology for allocation of overhead to grant budgets. Prepares the annual and monthly cash budgets based on approved funding;
·         Presents and facilitates the review of actual to budget expenditures
Specific Responsibilities Sub-grantees/Partners
·         Work with the operation, grant, and program on subgrantee/partner pre-award assessment.
·         Develop a training plan for subgrantees/partner on grant financial management and donor-specific requirements;
·         Review subgrantees/partners book of accounts and financial documents as per the grant
·         Agreement. And ensure transfer of fund, reporting requirement, and liquidations are as per sub Grant agreement.
Job Requirements
·         Bachelor's degree in accounting, Business Administration, Commerce or Finance with a recognized institution or a Masters degree in Accounting, CPA/ACCA;
·         Minimum six years of non-profit managerial financial experience;
·         Requires extensive experience in working with computerized accounting systems preferably in SUN and Microsoft 360 dynamics , standard spreadsheet and database programs;
·         Ability to carry out responsibilities independently with minimal technical support from within the program organization. Must be a patient and good communicator who can function in an organizational environment involving a diversity of cultures, languages, and personal interests and agendas.  Good at role of facilitator and team player in solving problems. Committed to staff training and development.
Applying Instructions
Candidates who meet the above qualifications; please send your CV and application letter only through the following  IRC career site.
External
https://rescue.csod.com/ux/ats/careersite/1/home/requisition/9418?c=rescue&lang=en-US
Internal
https://rescue.csod.com/ux/ats/careersite/2/home/requisition/9418?c=rescue
·         Your application letter/cover letter must include the following information.
·         Name of the position you have applied for
·         Date of application
·         Summary of  your qualifications and experience
·         Motivation/objective of why you have applied for the job
·         Please include at least 3 references from current and former supervisors.
Female candidates are highly encouraged to apply!
Professional Standards: The IRC and IRC workers must adhere to the values and principles outlined in IRC Way - Standards for Professional Conduct. These are Integrity, Service, and Accountability. In accordance with these values, the IRC operates and enforces policies on Beneficiary Protection from Exploitation and Abuse, Child Safeguarding, Anti Workplace Harassment, Fiscal Integrity Anti-Retaliation and Combating Trafficking in Persons
Gender Equality: IRC is committed to narrowing the gender gap in leadership positions. We offer benefits that provide an enabling environment for women to participate in our workforce including parental leave, gender-sensitive security protocols, and other supportive benefits and allowances
Equal Opportunity Employer: IRC is an Equal Opportunity Employer. IRC considers all applicants on the basis of merit without regard to race, sex, color, national origin, religion, sexual orientation, age, marital status, veteran status, disability or any other characteristic protected by applicable law.
WARNING: Do not to pay any money to get a job. Please report fraudulent jobs to info@newjobsethiopia.com