Assistant financial accountant /1 /
Description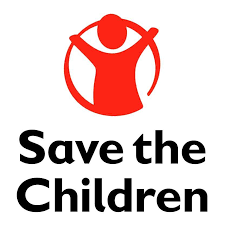 Job Summary
The purpose of the Assistant Financial Accountant position will assist the Financial Accountant to carry out activities in finance including petty cash management. She/he will assist with quality control, financial reporting and monitoring. The role holder will also provide assistance in ensuring appropriate systems and procedures (payroll, cash management, vendor payments, budgeting and other related to financial management) are in place to properly disburse, account, budget and report project funds which are cost effective, timely, have proper internal controls and comply with SCI internal policy procedure.
 Contract length:  6 Months
Reports to: Financial accountant
Job specific roles and responsibilities
§  Prepares bank payment voucher for approved payments and effect the payment.
§  Ensure supplier/vendors are paid on time and legal receipt is received for all effected payments and attach to the payment documents.
§  Handle petty cash of the field office and maintain proper petty cash recording/register
§  Prepares petty cash payment voucher and effects approved cash payment up to petty cash limit of the program.
§  Follow up on staff work advance and travel advance to be settled timely.
§  Properly coding of all bank and petty cash transactions as per chart of account coding classification.
§  Collect cash with appropriate voucher and deposit cash collections intact to bank account.
§  Ensure safe custody of Filed office's Petty Cash fund, uncollected cheque, new cheque pads & bid bonds, and other legal documents related to finance.
§  Prepare General Ledger and Cash Offline Spread sheet (GLACOSE for all transactions that to be reviewed and posted by the Financial Accountant
SKILLS AND BEHAVIOURS (our Values in Practice)
Accountability:
·       Holds self-accountable for making decisions, managing resources efficiently, achieving and role modelling Save the Children values
·       Holds the team and SCI Filed Offices accountable to deliver on their responsibilities –giving them the freedom to deliver in the best way they see fit, providing the necessary development to improve performance and applying appropriate consequences when results are not achieved
Ambition
·       Sets ambitious and challenging goals for his/her self, takes responsibility for his or her own development and encourages others to do the same
·       Widely shares their personal vision for Save the Children, engages and motivates others
·       Future orientated, thinks strategically
Collaboration
·       Builds and maintains effective relationships, with their team, colleagues, members and external partners and supporters
·       Values diversity, sees it as a source of competitive strength
·       Approachable, good listener, easy to talk to
Creativity
·       Develops and encourages new and innovative solutions
·       Willing to take disciplined risks
Integrity
·        Honest, encourages openness and transparency
Job Requirements
MINIMUM QUALFICATION, EXPEREINCE, COMPETENCIES
QUALIFICATION
·       BA degree in accounting or equivalent combination of education and work experience
EXPEREINCE
Minimum 3 years of relevant experience,
Computer knowledge in MS Office (Excel, Word, Outlook)
Knowhow of different Accounting Software's
Experience in handling petty cash is required for this role.
KNOWLEDGE SKILLS AND ABILITY
Willingness and ability to dramatically change work practices, flexibility in working long hours and ability to work with incoming surge teams;
Excellent interpersonal, communication and presentation skills;
Fluency in written and spoken English;
Commitment to Save the Children values
Teams, in the event of emergencies
Applying Instructions
Please attach a copy of your CV and cover letter with your application, and include details of your current remuneration and salary expectation Before/on August 22, 2020.  A copy of the full role profile can be found at https://stcuk.taleo.net/careersection/ex/jobsearch.ftl?lang=en
WARNING: Do not to pay any money to get a job. Please report fraudulent jobs to info@newjobsethiopia.com