Assistant & Information Management Officer
Description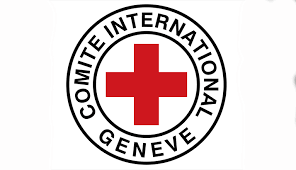 INTERNAL/EXTERNAL VACANCY ANNOUNCEMENT
The International Committee of the Red Cross (ICRC) is an impartial, neutral and independent organization whose exclusively humanitarian mission is to protect the lives and dignity of victims of armed conflict and other situations of violence and to provide them with assistance.
For more information, visit website: https://www.icrc.org/
The International Committee of the Red Cross (ICRC) Delegation in Ethiopia is looking to hire an experienced, highly motivated and qualified person to fill the position of Assistant & Information Management Officer based in Addis Ababa.
GENERAL DUTIES
§ Understands and adheres to the 7 Fundamental Principles of the Red Cross/Red Crescent Movement;
§ Understands and adheres to the ICRC Code of Conduct;
§ Understands the three components of the Red Cross/Red Crescent Movement;
§ Respects and observes staff regulations and security rules at all times;
§ Represents the ICRC in a professional manner at all time;
§ Develops and maintains a pleasant and conducive working environment with colleagues and line managers;
§ Performs all duties with the highest level of confidentiality in the interest of the employees and the ICRC;
§ May be asked to perform duties and tasks not covered in this job description as well as to provide support to other departments when necessary.
ACCOUNTABILITIES AND RESPONSIBILITIES
Support to the management
·     Screens, prioritizes, dispatches and follows up on requests, calls and correspondence; has an overview of the delegation's activities and takes into account its priorities and challenges when making decisions.
·     Is a member of the management or coordination team; participates in discussions and follows up on the implementation of decisions and strategies.
·     Flags issues and delays; produces and updates the timeline, schedule and other tools.
·     For the management, manages inside and outside contacts by means of ICRC-supplied tools. Supervises the updating of other units' contacts. Maintains an active professional network of use to the ICRC.
·     Manages in the appointments and organizes meetings both between ICRC officials (for example the management team or PFR discussions) and with outside contacts. Deals with all logistical aspects involved.
·     Takes the minutes of meetings in which decisions are to be made and tracks and follows-up the deadlines involved.
·     Writes formal and informal correspondence in Amharic and English for the signature of the management; rereads its correspondence/reports/other documents and ensures optimum lay-out; if needed, translates documents addressed to the management from local language to French or English.
·     Drafts procedures and directives for signature by the management.
·     Filters and assigns a priority to requests and to documents sent to the management and that are accessible to him/her, proactively reading them through and possible drafting an initial reply.
·     Prepares files on specific themes (for briefing purposes of visitors from headquarters for example).
·     Compiles and finalizes summaries and regular reports.
·     Shares and files documents for the management. Creates electronic and paper files for the management, feed them with relevant documents and closes them. Put them into boxes at the end of each period and keeps an updated inventory.
·     Receives or supervises the reception of visitors having appointments with the management and helps to organize receptions and other events at which protocol must be observed.
·     At the request of and under the supervision of the management, he-she helps manage specific projects/files.
·     Where necessary, draws up contingency plans (as regards secretarial work, archives and information management).
·     Carries out and supervises secretarial tasks (filling, photocopying, mailing, correspondence with Geneva and with sub-sites, ordering supplies, etc.)
·     Upon request, updates the organization charts and lists used in the delegation or ensures that it's done by the unit in charge for.
·     Participates in the organization of visits by donors and other major figures.
Information management: 
·     Ensures that all electronic documents sent to the delegation teambox and all paper document received is shared with concerned staff members.
·     Organizes, supervises and manages the use of a range of collaborative tools (i.e. TS) and databases.
·     Updates general information in the reference tools (databases or others).
·     Plays the lead role in maintaining the delegation's intranet page. Ensure that users know about the page and the intranet's features.
·     With certain exceptions dictated by the situation, act as access manager and possibly account manager.
In close coordination with the IMA or the IMCo:
·     Contributes to implementing all information management projects or programs linked to information management in the main delegation and/or sub-site(s).
·     Takes part in discussion on new information management practices and, upon request of the IMA or IMCo, is involved in projects and/or contributes to the development of new information management tools.
·     Is the relay of policies/guidelines/directives from the CIM_AIM division.
·     Ensures that users understand the need for changes and supports these changes.
·     Sets and revises information management procedures in the delegation and sub-site(s).
·     Sets and revises the communication guidelines in the delegation and sub-site(s).
·     Draws up procedures to govern the transfer of information between sites (delegation-headquarters or other delegations/delegations-sub-site(s)/between sub-sites); is in charge or supervises the making out/sending/reception of bordereaux in/out.
·     Acts as Site Records Manager (SRM); supervises the Unit Records Managers (URM) - and possibly other users – while training them and keeping their skills up to date; supports and advises units and/or sub-sites to ensure compliance with the rules on records management; monitors records management work, issues reminders and insures follow-up; brings problems to the attention of the management and IMA or IMCo.
·     Explains, applies and ensures application of the procedures for intermediary archiving of electronic and paper documents; shoulders responsibility for the application of intermediary archiving procedures within the delegation and ensures their processing; ensures compliance with the rules on archive preservation (storage room).
·     Briefes systematically all new staff on information management and organizes regular training or information sessions
·     At least once a year, conducts missions to the sub sites independently or with support of the IMA/IMCo when relevant in order to ensure the compliance of information management as well as of subjects bellow (applies to main assistants)
Training and support 
·   Briefes systematically all new staff on above-mentioned subjects, trains regularly all users and ensures compliance with rules and procedures.
·   Trains the unit and sub-site(s) assistants (or any other person in charge) and supervises them in the application of related procedures.
·   Makes sure that all staff know and apply ICRC rules regarding correspondence and ICRC protocol; proposes solutions in cases of contradiction between the rules and local practices; ensures that all correspondence concerned by these rules that leaves the delegation is validated by the qualified person; knows the rules regarding signatures and ensures that these rules are applied by all staff in the delegation.
·   Keeps his/her knowledge and skills up to date on standard computer technology (e-mail, information-sharing, records-management, intranet, etc.), Informs users on new information management tools.
·   Ensures that proper procedures for protection/use/storage of sensitive office supplies (ICRC stamps, seals, letterhead stationery, etc.) exist and are complied with.
·   Makes sure that the letterhead stationery, business cards, envelopes, etc. comply with the applicable visual identity rules.
·   Organizes or contributes to the organization (when there is an IMCO) of national IM seminars/workshops on above mentioned subjects.
·   Organizes IM relays's workshops on above mentioned subjects with the contribution of the IMA/IMCO.
Job Requirements
Ÿ  University degree in Business  Administration and Information system or related field .
Ÿ  Excellent command of English and depending on work location; other languages an asset.
Ÿ  Advanced computer skills, including Microsoft Office suite, SharePoint and IBM Lotus Notes.
Ÿ  Enterprise Content Management certification.
Ÿ  Minimum 2 years' experience in a similar position with tasks of the above nature
Ÿ  Ability to make personal work plans and work with a degree of autonomy.
Ÿ  Able to multitask, attentive to detail and client focused
Ÿ  Good interpersonal skills, teamwork and collaboration
Applying Instructions
Electronic application can be made ONLY through the ethiojobs.net website. Alternatively, you can submit application & CV with copies of relevant documents in person to the ICRC Delegation in Addis Ababa (Around Megenagna, in front of EIAR, around Egziabher ab church OR , send to the ICRC Delegation Addis Ababa, Human Resources Department, P.O.Box 5701, Addis Ababa).
Closing date: July 08, 2021
Women applicants and persons with disabilities are highly encouraged to apply.
Please note that only short-listed candidates will be contacted at all stages of the selection process.
WARNING: Do not to pay any money to get a job. Please report fraudulent jobs to info@newjobsethiopia.com