Assistant Site Planning Officer
Location

Oromia, Ethiopia

Date Posted

February 1, 2020

Category

Engineering



Job Type

Full-time



Currency
ETB
Description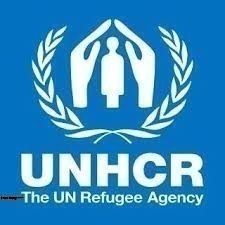 Organizational Context
As of 16 January 2020, Assosa operation hosts total of 62,452 refugees mainly South Sudanese and the Blue Nile State of Sudan in its five refugee camps located in different zones of Benishangul-Gumuz regional state. The recently established Gure-Shombola camp is hosting mainly the South Sudanese refugees. The existing shelters in the Assosa operation are called Tukuls and have been mainly of waddle and daub constructions, made from local available materials, i.e. eucalyptus/bamboo and mud plaster, thatch roofing and in some instances corrugated galvanized iron sheets (CGI) on eucalyptus trusses and purlins.
The Assistant Site Planning Officer, under direct supervision of the Head of Program Unit, is responsible to directly supervise and monitor partners implementing shelter projects with substantial amounts of resources for the PoC in all the camps under Sub-Office Assosa operation. The position is also responsible to design proto-types of shelter most appropriate to the needs of persons of concern in the operation; oversee all physical planning and shelter activities in the five camps in addition to providing expertise advice to all engineering/construction projects the operation implements under direct implementation. Moreover, he/she also works on correcting erroneously demarcated shelters in all the camps in the past under necessary advice and guidance of immediate supervisor.
In addition the incumbent will work closely with ARRA in coordinating, monitoring and providing guidance to implementing partners as regards to site planning, site upgrading and improvement as well as shelter and infrastructure projects.
Accountability
The Assistant Site Planning Officer will work under the supervision of the Programme Officer to oversee all shelter and infrastructure planning, implementation and reporting in Assosa operation, carry out site planning activities, and ensure complementarity with other technical units/sectors.
Responsibility
Site planning support, including shelter and infrastructure/organization: Advise UNHCR and partners, and local authorities on how sites are planned, shelter and infrastructure are organized to ensure that standards in camps and infrastructures are upheld, so as to allow refugees and host communities improved dignity and the ability to enjoy their basic human rights whilst striving for durable solutions.
Service coordination: Support / advice on shelter and infrastructure construction in camps to ensure efficiency in reaching populations with the most critical specific needs: Unaccompanied and separated children, pregnant women, lactating mothers, older persons, persons with disabilities among others.
Guidance: Providing in-depth guidance on strategic planning, advocate for more sustainable and durable approaches in shelter and infrastructure construction, ensuring participation of refugees, working with protection and other sections for the effective delivery of gender and age activities, as well as other specific needs to be able to provide protection sensitive services and assistance to persons of concern (PoCs).
Working with Government counterparts ARRA: Working closely with ARRA and coordinating, Monitoring and providing guidance to shelter and infrastructure partners implementing projects in Assosa operation and conducting assessments on shelter to establish critical gaps and constraints, particularly in relation to shelter and infrastructure support. Coordinating reporting on shelter implementation and following up on any donor earmarked funding to Assosa operation.
Community-Based Approaches: Support implementing and operational partners in applying community-based shelter approaches in shelter/infrastructure construction and coordination, developing skills of refugees and host communities, and enhancing their understanding on importance of shelter in protection, especially SGBV prevention and response activities.
Support to CRRF and SGDs: working closely with regional authorities and Woreda/Kebele structures on issues relating to shelter and infrastructure, enhancing linkages that benefit both refugees and host communities. Facilitating implementation of interventions that heighten long term benefits for refugees and host communities in Assosa operation. These interventions could encompass activities such as capacity development and institutional strengthening on shelter and infrastructure.
Grade
Type of Contract
No of Positions
Duration of Contract
6 months with possibility of extension based on performance
Job Requirements
Essential Minimum Qualifications and Experience
Minimum a Bachelor of Science degree in Civil Engineering. A Master's degree would be desirable.
Minimum 1-2 years of relevant working experience in the humanitarian or development domain or equivalent Government functions.
Excellent English drafting skills critical.
Knowledge of local languages a must.
Strong team-building skills
Required Competencies
Practical field experience in remote and isolated regions of Ethiopia an added value.
Flexibility and adaptability to a rapidly changing operational environment.
Excellent inter-personal and networking skills required
Applying Instructions
This vacancy is open for qualified Ethiopians only.
Female candidates are encouraged to apply.
UNHCR is committed to diversity and inclusion within its workforce, and encourages all candidates, irrespective of gender, nationality, religious and ethnic backgrounds, including persons living with disabilities, to apply to become a part of the organization.
IMPORTANT
Applicants who wish to be considered for this position should send a motivation letter the P11 Form and or the most recent fact sheet through the online application system using the link below:-
https://www.unhcr-eth.org/jobs/vacancy/416
Candidates will be required to sit for a test.
Due to the volume of applications only short listed candidates will be invited for interview.
Former UNHCR General Service staff members, having held an Indefinite or FTA appointment for an uninterrupted period of at least one year may apply for internally advertised vacancies at their previous grade or equivalent or one grade above, if the seniority requirements are met, for a period of two years following separation.
Refugees – who cares?   We Do.
WARNING: Do not to pay any money to get a job. Please report fraudulent jobs to info@newjobsethiopia.com