Assistant to the Deputy Country Director
Description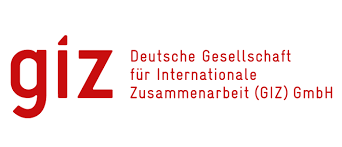 Attention German speaking job seekers:
Assistant to GIZ's Deputy Country Director (m/f)
GIZ-Internal/External Vacancy Announcement #120/2021
GIZ Country Office
Die Deutsche Gesellschaft für Internationale Zusammenarbeit (GIZ) GmbH ist ein deutscher Dienstleister der internationalen Zusammenarbeit für nachhaltige Entwicklung und internationalen Bildungsarbeit. Wir arbeiten daran, eine lebenswerte Zukunft in über 120 Ländern auf der ganzen Welt zu gestalten.
Das GIZ Büro in Addis Abeba betreut Projekte in Äthiopien und Dschibuti, die die GIZ im Auftrag des Bundesministeriums für wirtschaftliche Zusammenarbeit und Entwicklung (BMZ), des Bundesministeriums für Ernährung und Landwirtschaft (BMEL) und anderen Auftraggebern durchführt.
Das GIZ Büro in Addis Abeba unterstützt die Vorbereitung und Umsetzung der in Äthiopien und Dschibuti umgesetzten Projekte, repräsentiert die GIZ gegenüber Regierungspartnern, Auftraggebern und Kooperationspartnern, steht in enger Kommunikation mit der Deutschen Botschaft und anderen deutschen Durchführungsorganisationen, und stimmt sich dabei mit der GIZ Zentrale in Deutschland ab.
Das GIZ Büro Addis Abeba sucht eine/n qualifizierte/n Kandidat*in für die Position als Management Assistenz im GIZ-Landesbüro
Der/die Management-Assistent/in unterstützt das Management, insbes. die Stellvertr. Landesdirektion, des GIZ Büros Addis Abeba. Dabei arbeitet sie/er eng mit den verschiedenen Einheiten des Landesbüros als auch mit dem Management Team der GIZ in Äthiopien/Dschibuti zusammen. Darüber hinaus steht sie/er in Austausch mit der verantwortlichen Abteilung in der GIZ Zentrale in Deutschland.
Aufgaben
Kernaufgaben
Organisation des allgemeinen Büroablaufs und des Sekretariats inkl. jeglicher Korrespondenz
Terminmanagement sowie Reisemanagement und -abrechnung
Planung und Organisation von internen und externen Veranstaltungen, nach Bedarf
Unterstützung des Informations- und Wissensmanagements, inkl. Dokumentenablage
Interne sowie externe Korrespondenz auf Deutsch und Englisch
 Unterstützung bei der Vertragserstellung und der Vorbereitung vertraulicher Unterlagen
Erstellung von Protokollen und Präsentationen
Weiterleitung von Anfragen und Aufgaben; koordiniert die Erledigung und hält Vereinbarungen gemäß Fristen nach
Andere
Vertretung der Office Managerin des Landesdirektors
Unterstützung anderer Bürotätigkeiten und zugewiesener Aufgaben, soweit erforderlich
Teilnahme an Fortbildungen bezogen auf die Position, wie bspw. im Bereich ICT, soweit erforderlich
Job Requirements
Anforderungsprofil
Universitätsabschluss (mind. Bachelor) in Verwaltung oder einem verwandten Fach oder abgeschlossene kaufmännische Berufsausbildung oder gleichwertige Kenntnisse
Mehrjährige (mind. 4 Jahre) Erfahrung im Office-Management, vorzugsweise in internationalem Kontext.
Verhandlungssichere Deutsch- und Englischkenntnisse, Kenntnisse in Amharisch sind von Vorteil
 Studien- und/oder Arbeitserfahrung in einem deutsch-oder englischsprachigen Land ist von Vorteil
Gute schriftliche und mündliche Ausdrucksweise
Sehr gutes Anwendungswissen moderner Telekommunikationssysteme (Telefon, Email, Internet)
 Sehr gute PC-Anwenderkenntnisse (bspw. MS Office) und Erfahrungen mit SAP und Dokumentenmanagementsystemen
 Hervorragende organisatorische/Management Fähigkeiten, Fähigkeit zum Multitasking, priorisieren und Terminfristen einzuhalten
 Teamfähigkeit, Kommunikationsstärke, Belastbarkeit und Flexibilität; Fähigkeit in einem internationalen Team zu arbeiten
 Ausgeprägte Serviceorientierung
 Diskretion, Loyalität und Integrität
Effektivität und Effizienz in einem dynamischen Büroumfeld
Bereitschaft zu Lernen und eigene Fähigkeiten nach Bedarf weiterzuentwickeln
Bereitschaft zur Übernahme von Verantwortung und eigenständiger Erfüllung übertragener Aufgaben, proaktive Herangehensweise
Applying Instructions
Application procedure:
Interested and qualified candidates shall submit their motivation letter along with their non-returnable recent CV via Ethiojobs or Email: hreth@giz.de. Either the CV or motivation letter must be provided in German language.
Note:
Please make sure you mention the Vacancy Number 'Assistant to Deputy Country Director #120/2021' in the subject line of your email application.
Due to large number of applications we categorise applications with the vacancy numbers.
Applications without vacancy numbers in subject lines might not be categorized in the appropriate folder and could be disqualified.
Only short-listed candidates will be contacted.
We encourage persons with disabilities to apply for the position. In case of equal qualification, persons with disabilities will be given preference.
Applications from qualified women are encouraged.
"Please refer to our brochure to learn more about GIZ's attractive benefit package."
WARNING: Do not to pay any money to get a job. Please report fraudulent jobs to info@newjobsethiopia.com