Associate Director, Global Franchise Marketing – Southern California Biopharma
Description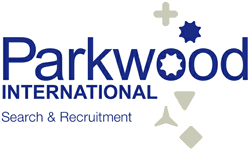 Associate Director, Global Franchise Marketing
My client, a global biopharma company in Southern CA, is dedicated to achieving one of the most ambitious goals – curing cancer. This mission is at the heart of everything they do, from early research to product development. While they've come a long way to make what others viewed as impossible, possible…they know this is just the beginning.
For the past three decades, members of their team have been at the forefront of cancer immunotherapy. Changing the paradigm of cancer treatment with what is potentially the biggest breakthrough since the introduction of combination chemotherapy. They have one of the leading pipelines in cell therapy within the industry.
This company is committed to providing a work experience in which all people feel they are equally respected and valued, uniqueness is an asset. This team is grounded by one common goal – curing cancer. Every day, they aim to establish a direct line between that purpose and their day to day work. Their focus is on providing therapeutic options that healthcare providers can use to make a difference in the lives of their patients. Patients are their top priority.
My client is looking for an Associate Director, Global Franchise Marketing to join their team. This position will be working across multiple products in the franchise, both inline and pipeline, where needed. They will consider other therapeutic experience, so this may be your opportunity to break into Hem/Onc and CAR Ts, specifically!
You

Strong HCP pharmaceutical/biotech marketing experience
Hematology/Oncology preferred but not required
Global experience preferred but not required
CAR T or Cell therapy experience is a plus
Able to work in ambiguity
Desire & ability to roll up your sleeves & get your hands dirty
Must be willing to be office based full-time – no remote
The Associate Director, Global Marketing Franchise (Associate Director, Marketing) will play an important role on the global marketing cell therapy team. This role has responsibility for assisting in the development and implementation of global disease strategies and global asset strategic and tactical plans. This role works in close collaboration with the global marketing cell therapy brand and commercial operations leads and the global cross-functional and project teams. This role reports into the VP, Global Marketing.
Responsibilities

Facilitate the execution of the global brand and commercial operations strategic plans; oversee key elements of the global implementation plans
Ensure agile execution and refinement of the global plans by enabling real time monitoring and evaluation of competitive products and marketplace dynamics
Lead the implementation of core global tactics ensuring cross functional and global input with timely execution of global deliverables
Effectively partner with global and affiliate marketing, medical and market access colleagues to ensure the value of key deliverables
Initiating relevant Market Research projects to inform strategic brand plans, and KPI tracking
Serve as a core member of key cross functional teams
Responsible for coordinating various aspects of key global conferences for example organizing global events, contributor to global congress team
Collaborating with the brand leads to set assumptions for and validate global sales and resources forecast and working closely with the country finance teams
Requirements

A Bachelor's degree in marketing or related fields is required (10+ Years with BS/BA)
An advanced science degree such as MD, PharmD, PhD or an advanced business degree such as an MBA is desirable (8+ Years with MS/MA or MBA)
The ideal candidate will have 5+ years of global and/ or local hematology/ oncology marketing experience at a specialty-focused pharmaceutical or biotechnology companies. Prior experience in cell therapy is a plus
The ideal candidate will possess experience working at both a global and affiliate/ local marketing level, achieving success with both long term strategic development and short term tactical implementation
Candidates must have an undergraduate degree in marketing or related fields with a post-graduate degree preferred
Ability to coordinate with regional and local market teams to collect markets inputs into strategy development and support local implementation of global strategy
Comfort with uncertainty and demonstrated ability to exercise sound judgment under tight timelines and independently determine appropriate action where precedent may not exist
Leadership skills within a large matrix organization ; ability to navigate complex business structures
An approachable and credible communication style, both verbally and written, to keep all levels of the organization informed and engaged
Demonstrated ability to think strategically and align and engage both internal and external stakeholders to drive performance
Experience in delivering complex messages to various internal and external customers with a track record of effective and influential presentations
Ability to understand the science and data; be effective at leveraging analytics and leading within a science-driven commercial model
WARNING: Do not to pay any money to get a job. Please report fraudulent jobs to info@newjobsethiopia.com