AUDIT TECHNICAL ASSISTANT TO FMOH IAD
Description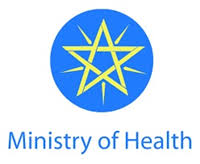 Nature of TA: Due to the high turnover and limited benefit scheme attached  in the IAD at the FMoH, the directorate always struggles to convene the growing need and provide professional support for the ministry, regional health bureaus and requests of development partners and the need and request for project staffs and capacity building schemes had been prevalent.
In response to that efforts had been exerted to communicate some interested development partners for support in the area.
Purpose & the specific objective of the TA
Purpose of the TA:
Assist the Manager, Internal Audit Services in developing and executing the audit plan, and take a lead role in the day to day execution of internal audits;
Contribute to the Internal Audit (IA) function by identifying risks associated with business objectives and evaluating the controls in place to mitigate those risks in order to improve the effectiveness of risk management, control, and governance processes.
Provide value-added advice and support to management on the creation or modification of policies, procedures, processes, products or services to ensure an appropriate level of internal control and compliance is maintained.
Organize and reference work papers for review by Manager, Internal Audit
Participate in closing meetings with client at the end of fieldwork, providing clear explanations for identified issues Reporting
Assist in the preparation of a concise and informative audit report to effectively communicate the findings and recommendations to the department and senior management.
The specific objective of the TA:
To assist the directorate so that it achieve its objectives in supporting the management in its effort to control the resource and its use in terms of economy, efficiency and effectiveness.
To capacitate the IAD team with the technical expertise and motivation required to meet and contribute to the highest audit quality which supports the achievement of HSTP goals.
To control the quality of the audit through supervision and review.
To ensure the highest quality audit toward internal audit standard.
Aim of the program : IAD plans to recruit one project staff who will assist the audit directorate throughout the audit process by conducting quality control, training and capacity building, supervision and coaching the audit team and maintaining the highest audit quality which supports the achievement of HSTP goals.
Duties and responsibilities of TA :
Key Responsibilities:
Assists the Director, Internal Audit in the development of the annual Internal Audit plan; and in directing field work on performance audit, financial audit and compliance audit.
Supports the Director, Internal Audit in controlling audit quality, in capacitating the audit team, and in developing and implementing system of supervision.
Other Responsibilities:
Supports the Director, Internal Audit  in the development and implementation of the evolving IA methodology;
Contributes to the safeguarding of ministry's assets and the interests of Members by ensuring that appropriate internal controls are in place and operating effectively.
Perform consulting services for management through participation in projects designed to introduce new and/or changing processes, products or facilities. Provide value added recommendations to mitigate both project and end state risks
Conducts investigations of suspected internal fraud and supporting the management in mitigating the risk.
Develops and maintains effective and professional working relationships with all levels of staff within the organization, including Senior Management.
Outputs and deliverables
Competent and Motivated Audit teams that play an active role in :
Helping protect assets and reduce the possibility of fraud
Improving economy, efficiency and effectiveness in operations
Increasing financial reliability and integrity
Ensuring compliance with laws and statutory regulations
Establishing monitoring procedures
Ensuring audit quality
Strengthening internal control
JOB REQUIREMENT
A Bachelor's   Degree / Master's Degree in accounting, Accounting and Auditing, Accounting and finance  in addition CIA or CISA or ACCA    or CPA certification/ is mandatory.
Relevant Work Experience:

At least 15 years of working experience for graduate degree holders or 12 years for post graduate degree holders, preferably with experience in the areas of internationally financed development programs.

Applicants of over qualified are encouraged to apply.
Good Command of English speaking and writing.
Solid understanding of risk and control concepts.
Ability to apply these concepts to evaluate the adequacy and effectiveness of business processes and controls to mitigate risk.
Knowledge of Risk and Internal Control framework would be an asset
Working knowledge of professional IIA performance standards with regarding to planning, testing, sampling and documentation
Comprehensive and current knowledge of government legislation.
Good understanding of accounting principles and financial statements
Well-developed technical skills in Word and Excel
Good interpersonal skills with a proven ability to communicate effectively.
Unquestioned personal integrity with strong ethics and values.
Ability to stand firm on difficult issues when required
Strong analytical capability and capable of working independently.
Logical approach to identifying and evaluating issues in problem solving
Displays awareness of the need for confidentially in sensitive matters
Demonstrated job commitment and personal flexibility.
Commitment to self-development and expansion of knowledge.
Ethical Behavior Ability to demonstrate integrity, credibility, confidentiality and responsibility in all member/client interactions.
Expected outcomes
An increase in audit coverage both in depth and quantity
An increase in audit quality
Strengthening quality control
Implementation of Performance Auditing
Shifting an audit from traditional to professional way of auditing.
Development of audit skill by Availing Continuous capacity building programs in available areas of:
Risk based Auditing
Internal Audit Working papers
Root Cause Identification
Systematic Audit Approaches
Enhanced Grant Management
Enterprise Risk Management
Internal Auditing at Public sectors
Performance Auditing
Tools and Techniques for Internal Auditing
Leadership Skills for Internal Auditors
Duration of assignment:  renewing    contract annually, based on the performance with possibilities of extension.
Applying Instructions
Interested applicants are invited to submit their nonreturnable CVs and copies of all documents together with original documents within 10 (ten) consecutive working days after the first date of the announcement.
FEDERAL MINISTRY OF HEALTH
HUMAN RESOURCE ADMINISTRATION
DIRECTORATE
TEL, 011551-54-25
BLOK 1 FIRST FLOOR
ADDIS ABABA
WARNING: Do not to pay any money to get a job. Please report fraudulent jobs to info@newjobsethiopia.com