Description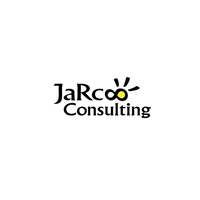 JaRco Consulting PLC has been working with various diplomatic, consular and similar domestic and foreign companies since September 2000 under the Licensing Proclamation No. 686/2010 and Federal Law No. 13/1997. 0003947654 is a registered and operating company.
JaRco Consulting is an International Development Consulting Firm based in Addis Ababa, Ethiopia. JaRco provides high-quality technical support services for a variety of institutions working across a broad range of development sectors. We specialize in conducting large-scale surveys and studies and designing monitoring and evaluation (M&E) systems. Our rigorous evaluation studies are tailored and responsive to the research need at hand.
JaRco Consulting PLC now would like to invite potential and certified audit firms to perform Statutory Audit Service starting from the fiscal year (FY) ending 30th June 2021.
Interested and eligible bidders who meet the following requirements are invited physically to submit their non- returnable Technical and Financial proposal in a separately sealed envelope on or before August 12, 2021 to the Finance Department of the organization.
Bid proposals will be opened on August 13, 2021 at 10:00 am in the presence of the bidders or their delegation who want to attend.
Job Requirements
Bidders must meet the requirements
 Professional license to audit the accounts of the Ethiopian Accounting and Auditing Board or the legal entity he represents and is able to provide for this certification.
Renewed business license and business registration for 2013 to enable auditing;
 VAT registered and able to submit the certificate
 Taxpayer Identification Number (TIN)
 Organization profile including evidence of experience in auditing preferably non- governmental organization.
Can submit a Certificate of Excellence from at least 4 of the organizations that have previously provided audit services.
 The Company reserves the right to accept or reject any or all bids.
Applying Instructions
Interested and Qualified Applicant can submit their rentable CV through this
Address:
JaRco Consulting PLC
Kolfe Keranyio Sub-City, woreda 09 H.No. 2455
Behined Swetezerland Embasy
Po.Box 43107
Addis Ababa, Ethiopia
For more information;- +251911125797
WARNING: Do not to pay any money to get a job. Please report fraudulent jobs to info@newjobsethiopia.com