Award Management Support Coordinator -Ethiopia Country Office
Description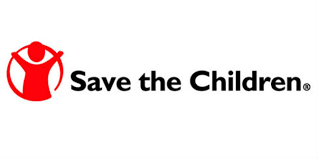 TEAM/PROGRAMME: Awards Unit  
Grade :3A
Duty Station: Addis Ababa
CHILD SAFEGUARDING:
Level 3:  the role holder will have contact with children and/or young people either frequently (e.g. once a week or more) or intensively (e.g. four days in one month or more or overnight) because they work in country programs; or are visiting country programs; ore because they are responsible for implementing the police checking/vetting process staff.
ROLE PURPOSE: This is a key role for Awards Management improvement in support of Operations Platform Strengthening. Provides direct support to the Awards Director and Awards Managers;
Lead as Award Management System (AMS) Champion, working closely with the Awards Unit, across Analysts, Coordinators, to drive data quality, complying with SCI Ethiopia policies and procedures and SCI global Award Management expected standards, in support of Award Management Change Project roll out.
Coordinate the Management Information which acts as an input, decision-making tool/process driver, and output from the Awards Unit, ensuring a strong baseline of accurate data and a process is fit for purpose across Awards, Program Management Improvement Initiative and Operations ways of working.
Acts as Award File Compliance Champion to conduct internal checks, raise awareness, and improve quality of Award Unit filing approach, to better meet organization and donor requirements
Administrative Assistant to the Awards Director
Award Implementation, Reporting and Close out for select low risk awards
Complies with all relevant Save the Children policies and procedures with respect to child protection, health and safety, security, IT, fraud, equal opportunities and other relevant policies.
SCOPE OF ROLE:
Reports to: Award Director
Staff directly reporting to this post: none
Key Stakeholders: Awards Director, Managers, Coordinators, Analysts. Budgeting team, Finance, Program Development Unit. Program Operations team (Addis and field). Program Development & Quality technical teams.
East Africa Regional Office Awards team.
A.KEY AREAS OF ACCOUNTABILITY: 
Award management systems champion
Create a baseline for current data quality in AMS for SCI Ethiopia in preparation for the Award Management Change Project global roll out.
Actively monitor award and partner data quality in AMS and work with relevant Award Managers, Analysts, Coordinators to improve it. Provide monthly data quality reports and analysis to the CO award lead. This includes (for overall award and sub-award records), but is not limited to:

Opportunity / Proposals all input to AMS
Naming convention accuracy
Workflow maintenance status
Document upload completion from opportunity to close out (risk assessment, proposal, reports, communications, etc. – as per defined list)
Reporting Schedules
Project/Theme data
Humanitarian/Development categorization in AMS
Ending awards and Close Out data

Manage user permissions in AMS and ensure user lists in AMS are kept up to date. Ensure handover of award responsibilities in AMS when staff members leave their positions.
Manage partner record creation and vetting process
Ensure key person data – Lead implementing office point person (Award staff), Project Manager, Technical Support staff names, and any additional fields are kept up to date on each award record from Opportunity and throughout any changes.
Provide Award Key Persons Lists to Finance updated on a Monthly basis to inform the Financial Scheme of Delegation
Provide orientation to award and non-award staff that need to use AMS
Participate in the AMS champions network and share experience, tips and best practices on usage of AMS. Identify trends of issues and report to the group
Award File Compliance
Ensure that all hard copy award files are complete and meet the organization standard for documentation, including sub-grant information
Define and Lead award file compliance spot check process, to assist the Awards Unit in maintaining quality and 'self-auditing' to define gaps and a 'quality score'.
Follow up with Analysts, Coordinators and Managers on their award file quality score and actions to be taken, to improve quality of file compliance in the Unit
Providing duty tax stamps for Fund Summaries and Partner Agreements
Keep an up to date file on partner assessment, license/registration and other materials for CHSA annual audits
Management Information (Key Performance Indicators – KPI – and key dept. outputs)
Lead in the creation, updating, and consolidating of management information for awards to be presented to the Awards Director for Senior Management Team, Awards Unit Management Team, Program Operations and other support functions for action and decision-making purposes.
Define an updating process to ensure quality updated information, which works well cross-functionally and provides a good baseline for the Award Management Change Project roll out.
Share templates on a monthly basis and capture data from relevant stakeholders to be able to measure Country Programme Awards performance, checking for data accuracy.
Consolidate data for the manual and AMS generated KPIs to enable regular reporting on the Award Unit Key Performance Indicator.
Administrative Assistant to the Awards Director
Support the Awards Director with travel, calendar, email and other administrative tasks as required by the Awards Director
Provide support to the Awards Managers for travel bookings and, where feasible, other administrative tasks
Updating Annual Leave Tracker and Out of Office Information for the Department.
Support with Report sign off process (administrative follow up on form and approvals
Minute taking for Awards key meetings (weekly, monthly, department, Awards & Finance Monthly)
Maintenance and organization of Awards Unit shared drive
Facilitate meetings and events
Award Implementation, Reporting and Close out
When a new Award/Fund Summary is approved assign the coding structure to be used
Support BHs in mapping, phasing and re-phasing of award budgets. Provide support in relation to budget amendments and modifications.
Conduct a monthly BVA meetings with Budget Holders and other relevant staff, and complete
minutes of the meeting and follow up on agreed action points arising from the meeting.
Support implementation of all donor financial compliance requirements in coordination with other departments
Be the point person for all award management related issues internally and for the Member
Maintain reporting schedule and communicate upcoming report due dates to Budget Holders, Awards and finance.
Ensure all award program and financial reports are submitted to Members in a timely manner, follow up on any questions/issues raised by Member; ensure submission to donor of final approved reports if Member delegates the responsibility to CO
Provide other ad-hoc  award management information and analysis from the system for the use of management as required
Actively support budget holders in award closure activities and process.
KEY COMPETENCIES (Save the Children competency framework – to Skilled level)
§  Delivering Results
§  Developing Self and Others
§  Problem Solving
§  Applying Technical & Professional Expertise
§  Communicating with Impact
§  Working Effectively with Others
SKILLS AND BEHAVIOURS (our Values in Practice)
Accountability:
§  Holds self-accountable for making decisions, managing resources efficiently, achieving and role modelling Save the Children values
§  Holds suppliers accountable to deliver on their responsibilities
Ambition:
§  Sets ambitious and challenging goals for themselves and takes responsibility for their own personal development
§  Widely shares their personal vision for Save the Children, engages and motivates others
§  Future orientated, thinks strategically and on a global scale
Collaboration:
§  Approachable, good listener, easy to talk to; builds and maintains effective relationships with colleagues, Members and external partners and supporters
§  Values diversity and different people's perspectives, able to work cross-culturally.
Creativity:
§  Develops and encourages new and innovative solutions
§  Cuts away bureaucracy and encourages an entrepreneurial approach
Integrity:
§  Honest, encourages openness and transparency, builds trust and confidence
§  Displays consistent excellent judgement
Job Requirements
QUALIFICATION AND EXPERIENCE
Experience and Skills: 
·       Skills and Experience:
Academic Requirements- Bachelor's Degree in Management, Finance, Accounting, International Development, or other similar cross-applicable area – at First/Second:1 class, or Distinction/Merit.
Work Experience – minimum 5 years work experience, out of which 2 years of Grants analysis
and reporting or Programme Management.
Demonstrates Computer knowledge in MS Office (Excel, Word, etc.) to do basic graphs, pivot tables, and present data analysis in a simple, easy to understand format.
Excellent interpersonal, communication and presentation skills
Fluency in written and spoken English;
Demonstrates strong learning agility in previous capacities/roles
Other Requirements –

Strong analytical ability
Willingness and ability to dramatically change work practices, flexible in working long hours and ability to work with incoming surge teams;
Commitment to Save the Children values
Desirable
Understanding of the award (grant) life cycle key stages
Previous experience with Save the Children systems such as AMS (Award Management System) and FMS – Agresso.
Previous experience working with Save the Children Members – has understanding of the Save the Children International/Member movement and demonstrated ability to navigate the relationship with effective communication/follow up on issues for positive results
KNOWLEDGE SKILLS AND ABILITY
Good communication skills in English and local language is preferred
Proven skills and experience in system development, repair and maintenance.
Full understanding of Excel and report creation.
High level technical understanding of the deployment infrastructure (i.e. servers, ip addresses, databases, local and cloud deployments).
Preferably basic knowledge on case management and child protection programming
Strong information management and telecommunication skills and proficiency in IT/computer skills (including sound MS Excel, Ms PowerPoint and Ms Word proficiency).
Problem analysis, judgement, handling ambiguity and decision making based on fact and figures
Technical expertise in various data analysis software and proven experience using mobile technology for data collection with experience of electronic data collection using tablets or other devices.
Exceptional analytical and problem-solving skills and experience with statistical/graphical software or geo-spatial software.
Proven experience with current technologies, such as web-based data management and analysis tools, digital data collection, mapping, Google applications, data visualization, interactive dashboards, etc.
Experience with ICT hardware, mobile phones and web-based technologies, particularly designing or deploying tools appropriate to limited-bandwidth or sub-standard infrastructure environments.
Strong communication and interpersonal skills, with experience working in multicultural, multi -location, values driven teams.
·       Commitment to and understanding of Save the Children International's aims, values and principles
Desirable
Good analysis and report writing skills
Experience working in arid and semi-arid land (ASAL) settings, refugee operations preferred.
Experience in open source, mobile and emerging technology is extremely desirable.
Highly developed cultural awareness and ability to work well in an international environment with people from diverse backgrounds and cultures
Experience in producing clear and simple reports, including charts & graphs, for end-users
Experience of managing private and international donor funded projects
Experience of training and capacity building
Some experience of representation and ability to represent the CPIMS users effectively in external forums.
PERCENTAGE OF TRAVEL (Out of duty station if applicable).
Estimated 50% travel to the field including some difficult locations such as in migrant transit points, IDP and refugee camps
KEY COMPETENCIES
Generic Competencies
·      Child Rights: Promotes an enabling environment for participation, and accountability to children
·      Be the Innovator: Promotes innovation to find new and better approaches to driving progress for children
Deliver Results at Scale: Promotes a clear focus on impact in a project and programme design, management, and oversight
Generic Competencies
Being the Voice of Children: Promotes evidence-based policy and public engagement that includes the voices of children and their communities
Advancing Equality & Inclusion: Displays a commitment to ensuring everything we do considers the most deprived and marginalised children and adolescent
Building & Strengthening Partnerships: Promotes working with diverse partners as critical to delivery
Child Rights: Promotes the rights of children in own work and in work with colleagues and peerS,
Additional job responsibilities
The duties and responsibilities as set out above are not exhaustive and the role holder may be required to carry out additional duties within reasonableness of their level of skills and experience
Equal Opportunities
The role holder is required to carry out the duties in accordance with SCI's global Diversity, Equity and Inclusion and Gender Equality Policies, supported by relevant procedures.
Child Safeguarding:
We need to keep children safe so our selection process, which includes rigorous background checks, reflects our commitment to the protection of children from abuse.
Safeguarding our Staff:
The post holder is required to carry out the duties in accordance with the SCI anti-harassment policy.
Health and Safety
The role holder is required to carry out the duties in accordance with SC Health and Safety policies and procedures.
We offer a competitive package in the context of the sector. The duty station of the position holder will be in Addis Ababa This role is offered on the basis of national terms and conditions only.
The Organization
We employ approximately 25,000 people across the globe and work on the ground in over 100 countries to help children affected by crises, or those that need better healthcare, education and child protection. We also campaign and advocate at the highest levels to realize the right of children and to ensure their voices are heard.
We are working towards three breakthroughs in how the world treats children by 2030:
• No child dies from preventable causes before their 5th birthday
• All children learn from a quality basic education and that,
• Violence against children is no longer tolerated
We know that great people make a great organization, and that our employees play a crucial role in helping us achieve our ambitions for children. We value our people and offer a meaningful and rewarding career, along with a collaborative and inclusive environment where ambition, creativity, and integrity are highly valued.
Applying Instructions
Application Information:
Please attach a copy of your CV and cover letter with your application, and include details of your current remuneration and salary expectations. A copy of the full role profile can be found at http://www.savethechildren.net/careers
We need to keep children safe so our selection process, which includes rigorous background checks, reflects our commitment to the protection of children from abuse.
All employees are expected to carry out their duties in accordance with our global anti-harassment policy.
HOW TO APPLY
Interested applicants who meet the MINIMUM requirements should apply using the below link:
https://stcuk.taleo.net/careersection/ex/jobsearch.ftl?lang=en
WARNING: Do not to pay any money to get a job. Please report fraudulent jobs to info@newjobsethiopia.com