Base Human Resource Administrator
Description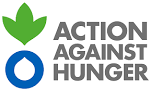 INTERNAL/EXTERNAL
                                                                                                           VACANCY ANNOUNCEMENT
As a registered charity, founded in 1979, Action Against Hunger operates in 45+ countries. The international network of Action Against Hunger is represented in France, United Kingdom, Spain, Canada, USA and India. Teams in the field combat hunger on 4 fronts: Nutrition and Health, Food Security and Livelihoods (FSL), Water, Sanitation and hygiene (WASH), and Mental Health and Psychosocial Support (MHPSS).
For our Operations Human Resource Department in Somali/Gode, we are currently looking for the following professional:
Base Human Resource Administrator 
General Assignment:
Help manage the base's human resources and manage the administrative aspect
Duties and Responsibilities:
1: Follow up administratively the base's human resources:
Keep the database on staff  updated including leaves loans and HR statistics;
Draft employment contracts and send to senior human resource administrator for validation and final approval;
Prepare monthly Payroll/Adjust perdiem formula;
Prepare/Transmit the filled database monthly to the senior HR Administrator at the capital level;
Insure to induct new employees of administrative issues and human resources; Participate in training new Action Against Hunger staffs about Action Against Hunger Procedures and history;
Prepare employee Identity Cards and keep record in the staff list;
Follow-up the staff's leaves: annual leaves, sick leaves... And ensure to keep track record of written record and send monthly, yearly, quarterly report to HR Capital;
Monitor salary advances, loans/bonus payments and keep track records on both the database and personnel file;
Set up a follow-up process for equipment on loan; monitor salary advances, loans, and Bonus payments etc.;
Keep a staff list and list of end-of-contract dates for the base's employees and submit to the Field Coordinator and HR Senior Human Resource Administrator;
Sort all documents in the local employees' individual files and check that all files are complete and updated;
2: Manage local employees' social insurance:
Register new employees and their legal successors, keep a record in their respective personnel file;
Review medical receipts/prescriptions submitted by employee and validate for finance for payment;
Prepare reports on accidents at work and take the necessary measures in case of death or to end a contract; ensure contacts with local partners (insurance, social security, pension fund);
Ensure contacts with local partners (clinics, hospitals, etc.) when see fit for the Bases;
Participate in assessing Action Against Hunger social benefits and policy in guidance of the Country HR Manager;
3: Assist the hiring process administratively:
Keep record of the job opening requests with updated Job descriptions;
Draft job vacancy announcement in consultation with the Field Coordinator and send for HR Capital for validation;
Ensure to post vacancies at field sites and at base office;
Organise the recruitment process in co-operation with the job-seeker : schedule appointments, tests, replies;
Receive and keep track record of all applications received and ensure to communicate to candidates of the written and interview results;
Participate in giving salary offer after validating salary levels;
4: Facilitate the transfer of information and documents; Assignment:
Receive/transfer telephone calls to the persons concerned, note them down in the register and take messages if necessary Arrange appointments;
Translate administrative documents up on request,
Look after incoming faxes and ordinary mail and transmit them to the persons concerned after having registered them; type, register and send faxes, mails and letters;
Photocopy and scan documents; Sort and file documents; Register, copy, dispatch and archive incoming documents (letters faxes…).
Perform any duties assigned by your immediate supervisor.
Job Requirements
                    Educational Qualifications and Skills Required:
Qualification/Level of studies:  Degree in Human resources, Administration, or related field from a recognized university/college with 5 years' experience respectively.  Experience in NGO setting is advantageous.
Required skills: Professionalism – Good organizer – Sense of confidentiality – Computer skills – Good knowledge of English language both speaking and writing;
Local Language Somali is Mandatory
Applying Instructions
APPLICATION PROCEDURE
If you are interested, please send your application composed of: none returnable CV, Covering Letter with "Base Human Resource Administrator - Somali" written in the subject line, and three references, applicants to the following addresses:
Action Against Hunger – Addis Ababa – Human Resources Department, P.O. Box 2357,  (On the way to Meskel Flower from Dembel city mall, Behind Addis Ababa Road Transportation Authority Garage ): or
Through www.ethiojobs.net ; or
Directly In Person to Action Against Hunger,  Gode, Sekota, Wollega, Borena, Gambella, and Hirna offices ;
"Women Applicants Are Highly Encouraged"
NB: Only short listed applicants will be communicated on and selection process includes technical test and an interview.
WARNING: Do not to pay any money to get a job. Please report fraudulent jobs to info@newjobsethiopia.com