Description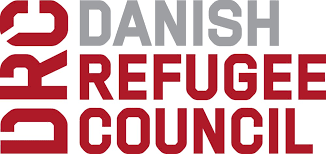 Title: Base Manager
Location:  Dima
Employment Category:  F
Reporting To: Gambella Area Manager
Direct reports: Area Support Staff, Programme Staff
contract Duration: 1 years
Posting date: June 22, 2021 
INTRODUCTION 
The Danish Refugee Council (DRC), an international non-governmental organization (NGO), has been providing relief and development services in the Horn of Africa since 1997. DRC promotes and supports solutions to the problems faced by refugees, internally displaced people (IDPs), and migrants. The organization has offices across the region, and has been operational in Ethiopia since 2009.  With funding from bilateral and multilateral donors, DRC is currently implementing a range of activities across Ethiopia and Djibouti, including WASH and shelter provision, child and youth protection, Gender based violence response, awareness-raising of migration risks, protection monitoring of migration routes, and livelihoods support for returning migrants or those at-risk of migration.
OVERALL PURPOSE OF THE ROLE: 
Responsible for supervising the day-to-day management of the Dimma base and staff, and ensuring that programme activities are delivered in a timely and compliant manner, and maintaining relationships with key humanitarian partners and external stakeholders.
RESPONSIBILITIES Responsibilities: 
Technical Responsibilities:
Operations
Support the management of finance, admin, and stock/assets processes in the base, in line with DRC processes and procedures, donor regulation and national legislation
Ensure all staff receive inductions, Code of Conduct training and relevant training and capacity building to meet KPIs
Ensure smooth day-to-day running of base, including responsibility for management and maintenance of the DRC Office/Guesthouse, management of office supplies and consumables, ensuring prompt payment of suppliers, and maintaining and overseeing guard schedules
Ensuring adherence to DRC Security procedures according to the DRC Operations Handbook and local security rules in close coordination with
Representation and coordination
Lead in coordination and liaison with humanitarian partners and other relevant stakeholders.
Cultivate good relations with key humanitarian actors, including UN, INGOs and local authorities, through regular communication, liaison and attendance at technical meetings/clusters and bilateral meetings
Ensure that timely and quality project updates and coordination inputs (e.g. 4/5 Ws) are shared in a timely manner with relevant stakeholders.
Programming
Support and oversee programme staff on the Base, including oversight and quality control of programme activities to ensure timely implementation in accordance with DRC standard regulations and operational procedures and in line with workplans.
Under the supervision of the Area Manager - Gambela and in coordination with Programme Team Leaders and Managers, assisting in the preparation of new programme initiatives and project proposals, including research and outreach.
Ensure that at all times contact with beneficiaries, target groups and representatives of authorities is conducted in a sensitive and respectful manner
Supervise implementation of the projects via monitoring and evaluation
Management
People management of direct reports (incl. development, performance & recruitment)
Support and mentor staff members by identifying clear deliverables and providing training
As Manager the post-holder is responsible for the following:
Accountable for achieving DRC project goals and objectives within the area of responsibility
Accountable for making safety decisions for the base.
Accountable for making sound decisions based on DRC policies, MOPs, standards, and the advice of technical experts in
All DRC roles require the post-holder to master DRC's core competencies: 
Striving for excellence: Focusing on reaching results while ensuring efficient processes.
Collaborating: Involving relevant parties and encouraging feedback.
Taking the lead: Taking ownership and initiative while aiming for innovation.
Communicating: Listening and speaking effectively and honestly.
Demonstrating integrity: Acting in line with DRC's vision and values
Job Requirements
Experience and Technical Competencies: (include years of experience)
At least 5 years' experience in relevant field in an INGO
At least 3 years' experience with people management
Substantial work experience in the areas of emergency, camp management, development sector, especially with displaced communities can substitute education qualification.
Experience managing field offices
Experience in project management and proven organizational skills
Good knowledge of relevant donors
Experience dealing with national partners and local/government authorities
Professional background in working with internally displaced persons and/or refugees
Good experience in training and liaising with national NGOs
Experience working in multicultural work settings
Full professional proficiency in English and Somali
Education (include certificates, licenses etc.):
Master's degree in political science, international development, economics or other relevant field
Languages: (indicate fluency level)
Full proficiency in Microsoft Office;
Excellent verbal and written proficiency in Somali, Amharic, and English.
Education (include certificates, licenses etc.):
Master's degree in political science, international development, economics or other relevant field
Languages: (indicate fluency level)
Full proficiency in Microsoft Office;
Excellent verbal and written proficiency in Somali, Amharic, and English
Applying Instructions
Interested candidates who meet the required qualifications and experience are invited to submit updated CV and cover letter explaining their motivation and why they are suited for the post.
We only accept applications sent via our online-application form on www.drc.ngo under Vacancies.
Please forward the application and CV, in English through the stated website no later than July 4, 2021.
For general information about the Danish Refugee Council, please consult www.drc.ngo
Gender Equality: DRC is committed to achieving gender parity in staffing at all levels. In light of this, women candidates are particularly encouraged to apply to bridge the gender gap.
Equal Opportunities: DRC is an equal opportunity employer. We value diversity and we are committed to creating an inclusive environment based on mutual respect for all employees. We do not discriminate on the basis of age, sex, disability status, religion, ethnic origin, colour, race, marital status or other protected characteristics
We encourage only qualified Ethiopian Nationals to apply. DRC considers all applicants based on merit.
WARNING: Do not to pay any money to get a job. Please report fraudulent jobs to info@newjobsethiopia.com