Become a qualified Human Resource Consultant for the Manufacturing Sector
Description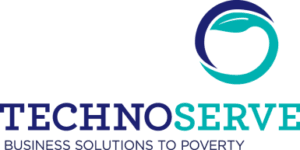 Are you interested in solving HR challenges in the manufacturing sector challenges and seeking new opportunities? Do you want to take your professional expertise to the next level? If your answer is yes, then apply to become a qualified Human Resource Consultant for Ethiopia's manufacturing sector.
The LI-WAY (Livelihood Improvement for Women and Youth) program was designed in alignment with and directly contributing to the Swedish International Development Cooperation Agency's (Sida's) development cooperation strategy for Ethiopia, giving focus within urban employment on creating better approach and opportunities to enable 200,000 poor people to improve their livelihoods and living conditions, primarily poor women and youth (aged 15-35) in Addis Ababa.
LI-WAY is implemented by a consortium that includes four partners—SNV-Netherlands Development Organization, Mercy Corps, Save the Children International and TechnoServe— each with a different but complementary focus: small and medium enterprises, labor, skills, and growth sector. Within LI-WAY, TechnoServe is supporting "Growth Sector" firms, which includes medium and large scale manufacturing firms by helping firms address constraints to growth, which will lead to new and better employment opportunities for LIWAY's target group.
As one of these interventions, TechnoServe is partnering with an international HR expert consultant—as well as qualified local consultants— to develop a new Performance Appraisal System for enhancing the productivity of Ethiopia's manufacturing firms. This intervention aims to develop integrated performance management systems that improve employee productivity within manufacturing firms, resulting in enhanced overall firm productivity and reduced cost of production. Through enhanced productivity, it is expected that manufacturing firms' will increase incomes for existing employees and create new employment opportunities as firms grow and become more competitive.
This eight-month intervention focuses on introducing and developing manufacturing sector consulting service opportunities for local HR consultants by working closely with an international HR consultant to develop new value creating services. The intervention will start off by assessing local manufacturing firms' profiles and performance management needs. Based on these results, the international and local consultants will design and develop a Performance Appraisal System and them and pilot it to enhance productivity at three selected manufacturing firms.
 This intervention needs critical thinkers with strong analytical and communication skills who have the confidence to solve a set of problems for motivating employees and raise firm-level productivity. This is an exceptional opportunity with untouched market potential in the sector with significant growth potential. Qualified, applications are encouraged to apply.
Roles and Responsibilities of the local consulting firm
The consulting firm is:  
•       responsible to assign one dedicated consultant for this intervention for eight months a minimum of three days a week,
•       expected to assess the selected manufacturing firms' performance on the ground using motivational factor assessment tools
•       responsible to implement the Performance Appraisal System on selected manufacturing firms,
•       expected to support three manufacturing firms as part of the training program,
•       responsible ensure the quality of the designed Performance Appraisal System implemented in the manufacturing firms,
•       expected to submit ongoing reports to TechnoServe on the business model development, implementation activities and progress of the manufacturing firms under his/her supervision,
•       expected to recruit new manufacturing firm customers who are willing to pay for the performance management system as part of the scale-up phase of the program, after successfully implementing the performance appraisal system in the pilot phase,
•       required to document progress data of manufacturing firms selected for this program and submit a regular narrative report of the practical implementation and activity progress, or status report to TechnoServe .
Benefits
As a consulting firm, the potential benefits to your firm from participating in this intervention are as follows:-
•       The opportunity to present your consultancy firm in workshops arranged for advocating /promoting the private sector's involvement in solving manufacturing firms' challenges,
•       The opportunity to be part of and contribute to a practical program that focuses on transforming Human Resource practices,
•       Receive a one to one capacity building, mentoring and co-working experience from an international human resource consultant,
•       Expand business portfolio, introducing your company to the manufacturing sector as a human resource improvement supporter and advisor, and establish a new value-creating, business service to be offered by your firm
•       Create a network among similar business actors, capacity building institutions and potential customers.
Job Requirements
Requirements
Any private local Human Resource consulting firm that meets the following requirements are encouraged to apply:
•       Minimum of Bachelor's degree required in Management, Human Resource Management and other related field of education,
•       Proven track record of consulting performance in the sector (e.g., services offered, number of clients served, etc.), preferable serving manufacturing sector,
•       3+ years of experience in Human Resource operation,
•       Locally registered private consulting firms with currently valid license,
•       Consulting firm should employ not less than 5 full-time employees,
•       Willingness to allocate at least one qualified staff per manufacturing firm, for the intervention for eight months, three days per week and commit to offering the performance appraisal service for the manufacturing sector,
 Selection criteria/preferred experience
•       Current and past client portfolio and relationships on projects done on implementing Performance Management System,
•       Willingness to diversify the consulting firm's portfolio and its services,
•       Commitment to this program, from designing to completing the program,
•       Understanding of the Human resource management principles and practices,
•       Understanding of the Ethiopian private manufacturing sector,
•       Committed into believing that gender equality is driver of sustainable transition and inclusive growth,
•       Companies, and consultants, demonstrating strong commitment to advancing gender equity and women in leadership are encouraged to apply
Applying Instructions
Applicants should click here to apply for this position and required to submit their company profile including experience, education level, resume, consulting firm's license and reference of previous works done by the firm or consultants who will actually engage in this intervention. All documents should be in the English language.
Questions? Please email dyilma@tns.org before 23 April 2020 with any questions about this opportunity.
Only applicants meeting minimum qualifications will be contacted. Please note that we are not accepting CVs that are not sent through the indicated link
The deadline for the application is 23 April 2020.
WARNING: Do not to pay any money to get a job. Please report fraudulent jobs to info@newjobsethiopia.com