Behavioral change communication (BCC)officer
Description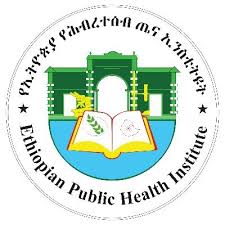 working experience.
Required Number: One (1)
Location: AboboWoreda,Gambella region
Employment Type: Contract for six months
Job Description
Under the direct supervision and the technical support from the Regional guinea worm program coordinator; BCC officer will work on BCC activities to enhance   awareness on guinea worm diseases transmission, prevention and cash reward activities both in the community and health professionals. In addition work on development of preventive behaviors in the community through BCC.
Roles and responsibilities:
·         Map, assess and ensure utilization of cloth and pipe filtration
·         Conduct advocacy on safe water supply
·         Supervise and carryout GWD IEC/BCC tasks
·         Distribute IEC and BCC material to different areas
·         Deliver health education and BCC activities to the community and health professionals in different settings
·         Conduct awareness survey in different villages
·         Prepare  field visit reports and feedbacks and submit to the relevant body
·         Identify and map mass gathering, FBO( churches and mosques) to provide Guinea worm message to the community
·         Follow, attend and use platform such as Community contract, cash reward ceremonies, Youth ambassador and other settings for health education
·         Monitor health education sessions using Guinea worm scorecard
·         Working under stress condition with additional extra time accordingly
·         Prepare monthly and weekly report and submit to Woreda  health office and  Guinea worm regional coordinator
·         Work in closely with other organizations(EPHI,TCCE,WHO and others) who are working on Guinea worm disease eradication
·         Participate in other EDEP activities like rumor verification, outbreak investigation
Required skills
·         Ability to write high quality reports and working ability in a team  under difficult substation
·         Ability in local language (Agnua)
Job Requirements
BSc in Health Education/Behavioral Science with a minimum of four (4)years'
Applying Instructions
      Only candidates meeting the required qualifications and experience are invited to send their application letter, Updated CV and summary of relevant work experience in one page through www.ethiojobs.net. We only accept online application.
within 10working days from the first appearance of the announcement.
WARNING: Do not to pay any money to get a job. Please report fraudulent jobs to info@newjobsethiopia.com