bid A Gender Consultant to Conduct Gender Analysis (GA) for GAC Project at Lega Hida and Sewena Woreda of Bale Zone
Location

Legehida and Sewena, Oromia, Ethiopia

Date Posted

June 26, 2021

Category

Consultancy



Job Type

Contract



Currency
ETB
Description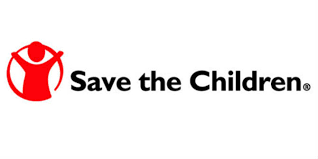 Introduction
Save the children (SC) recognizes that gender equality and women's empowerment are essential to the success of any humanitarian and development programs. SC as an implementing partner of Global Affairs Canada (GAC) funded project is committed to fully integrate gender into all components of health, nutrition and WASH activities in Bale zone of Oromia Region, Ethiopia.
GAC project aimed at addressing health, nutrition and WASH needs of conflict affected IDPs, host communities and returnees in Lega Hida and Sawena woreda of Bale Zone of Oromia region, Ethiopia and operates within two woredas of East Bale zone with high population size and hosting huge number (23,000) of Internally Displaced Populations (IDPs) of which the majority (63%) of them are females and children.
Despite improved gender laws and policies, informal gender biases dominate most levels of the government, preventing women's access to needed services. For example, women from the poorest households are the most vulnerable to food insecurity. Women and girls are the main managers of household food production but underlying gender biases put them in a much more disadvantaged position relative to men and boys and they have less decision-making and bargaining power which interns lead them to suffer more during drought or hunger periods, for example eating less.
As a matter of fact, women and men have distinct but complementary roles and tasks in both agriculture and livestock production and marketing, are responsible for all domestic and reproductive duties with little or no support from their partners but especially in developing countries, men have more control and benefits from them and restricts their capabilities to improve their socioeconomic status. Women and girls reported low self-confidence and self-worth and limited ability to influence decision-making at household, community and institutional levels.
While currently there is no reliable survey data on the prevalence of SGBV in the target woredas, information from reports produced by the local Women's Affairs offices in the target woredas showed numerous incidents of Sexual and Gender Based Violence (SGBV). The survivors of SGBV were reported some sort of physical violence during their lifetime, with high rates of intimate partner violence (IPV) and child, early and forced marriage (CEFM) including marriage by abduction. Assessment was also showed that the level of preparedness of HFs in the target woredas to provide needed medical and psychosocial support services to SGBV survivors is very poor. It has also been found that the rural health facilities did not provide gender sensitive services such as absence of designated rooms where women and girls can seek SGBV services nor specialized health personnel who can provide medical assistance and counselling to SGBV survivors, financial barriers to paying for medicines, and information constraints about nutrition and health services exacerbated by the lower rates of literacy among women and girls.
Furthermore, the persistent drought and clan conflict at borders in these target woredas has exacerbated existing pervasive social norms and practices. Thus, as reported by SC's recent needs assessment, women and girls have increased burdens of childcare and domestic activities including the observation that water collection is most often carried out by women and girls which increases their burden of care. Additionally, in the target IDP sites, women and girls reported they didn't have access to menstrual hygiene products, nor access to markets where they could purchase these materials. As a result, they often need to use unhygienic materials.
It has also been observed that during imposed COVID - 19 measures, the rate of SGBV has increased, with recent reports from the local Women's Affairs offices in the target woredas stating that numerous incidents of SGBV have been reported. This report also found that there is an urgent need for gender and adolescent-responsive health and psycho-social support services to assist SGBV survivors and Sexual and Reproductive Health Services (SRHS) given that the health workers did not have mandatory training to assist SGBV survivors such as Clinical Management of Rape (CMR), SRHS, Counselling and psychosocial support.
This project (GAC) is designed to help vulnerable male and female households to reduce suffering, increase and maintain human dignity, and lives save through improved health, nutrition and WASH services. Therefore, as part of its health intervention, this TOR is developed to undertake gender analysis to identify root causes of gender inequalities and ensure the quality, accessibility, gaps/barriers to services, differing needs of genders. Furthermore, this gender analysis entails understanding and addressing gender inequalities in power and privileges and how these disparities affect health and pose constraints for reaching project objectives and finally, it will help us attain and sustain project impacts. It also helps staff to understand the areas of the project intervention that needs due attention in ensuring gender transformative project implementation.
Objectives of GEA
2.1.   General objective
The general objective of this gender analysis is to better understand the factors contributing for primary health, nutrition and WASH services in the target region, to identify specific gender-based norms within the target woredas that either enable or restrict women and girls from accessing those services and to analyse how intervention may be implemented in a way that supports local communities and avoid negative impacts and maximise positive impacts.
2.2.   Specific objectives
To analyse the root causes of gender inequality in the context of health and nutrition services at individual, household, community and institutional levels.
To identify the priority needs of women, men, girls and boys for health and nutrition services, recognizing the unique needs of each group, and highlighting major gaps/unmet needs.
To establish the current pattern of gender relations and age / gender-based barriers in health and nutrition practices and access to services (including MNH, SRH and SGBV services).
Identify programming opportunities, strengths, gaps, lessons learned and recommended strategies for designing a gender and conflict sensitivity action plan catered to the needs and interests of women, men, boys and girls to enhance program effectiveness.
Scope of the study
The study will cover two project targeted woredas of East Bale Zone, namely: Sewena and Lega Hida woredas.
Deliverables
Key reports by review available background data, including sex-disaggregated demographic information and social and economic indicators of the project districts, and gender inequality issues, barriers to services and conflict sensitivity related to targeted sectors. Additionally, carry out a desk review of project-related documents to assess to the extent of the problem at national and regional level, root causes of inequalities, negative impact on communities, extent to which the project should ensure equal and fair participation and representation, and distribution of resources to women and men in the project.
Conduct gender analysis and needs assessment (quantitative and qualitative assessment) of women and men (see scope above and detailed list below) in the project target districts.
Assess the capacity and practices of key partners as well as the project's capacity and practices to deliver gender sensitive and/or responsive services and identify needs of stakeholders on identified gaps.
Identify gender-based constraints and recommend key elements of a gender policy for ensuring that both men and women benefit from the project's activities.
Draft a monitoring action plan, co-developed with project staff and outlining the different roles and responsibilities of staff with respect to the action plan and indicators to measure the success of actions.
Submit an initial draft report with presentation of draft report on validation/dissemination workshop and then, final report electronically and with hard copy.
Methodology
5.1. Methods
This assessment will employ a qualitative approach to obtain in depth evidence that will be generated from observation, Key Informant Interviews (KIIs) and Focus group discussions (FGDs) for selected members of the community. Prior to field research a desk review will be conducted to consolidate the existing data and information on GBV and protection more broadly in the target woredas and its surrounding areas.
5.2. Source of data
The qualitative data will be gathered through FGD with community leaders and religious leaders, women only, men only and mixed groups of the community for FGD in the selected communities and KIIs of health care providers, police and other security actors on the study areas. Data will be collected by experienced enumerators and training will be provided on data collection procedures, on how to handle this information to ensure the safety and confidentiality of the individual. Due to the sensitivity of data collection on gender issues experienced internal supervisor such as gender experts or case workers/managers will be employed for this process. Emphasis will be given to collect data in a gender balanced way considering both genders and different age groups.
5.3. Data collection instruments
Service mapping: This tool is useful to build GBV referral pathways and is meant to be used to conduct key informant interview (KII) with heads of service providers for SGBV survivors. By using this tool, we identify who operates what services in our areas of operation (psychosocial, case management, legal, security, protection etc). Hence, KII will be held with a health centre, the police, and WCYA office in Sewena and Lega hida woredas.
Observation tools: will be used to observe health services and facilities Hence, observation will be done in 1 health post and 1 health centre and 1 mobile clinic in Sewena and Lega Hida woreda.
Focus Groups Discussion: FGD tools will be developed after community mapping with additional discussion points on safety concerns of women and men, girls and boys.
Review of secondary documentation (pertinent international studies conducted in relation to gender and conflict assessment will be reviewed).
5.4. Sample size
A total of 32 individuals (8 women, 8 girls, 8 men and 8 boys) will be involved in gender analysis in two target woredas of East Bale Zone). The KIIs participants will be 16 individuals (three from the health facilities and 4 community representatives).
FGDs on gender equality assessment – 32 x 2 woredas = 64
Eight (4 age between 20-30, and 4 above 31 years old)
Eight (4 age between 20-30, and 4 above 31 years old)
Eight girls (4 age between 10 -14, and 4 girls 15-19)
Eight boys (4 age between 10 -14, and 4 15-19).
KII for gender equality assessment = 8X2 = 16
2HW from Hospital
2HW from HC
2 HEW from HP
2 Religious leader
Roles and Responsibilities
Save the children
Ø  Provide briefing about the project, all relevant documents, feedback and supervise on process of data collection and analysis.
Ø  Review the draft and final report in the light of ToR and signed agreement.
Ø  Facilitate meeting with stakeholders and beneficiaries for validation workshops.
The consultant
Ø  Participate on SC's briefing sessions on the project and on how to develop reports.
Ø  Prepare and submit an inception report along with tools.
Ø  Deploy a qualified and well experienced team members for the assignment.
Ø  Take responsibility for data collection, entry and analysis of data and all costs associated to it.
Ø  Prepare and timely submit first draft and present the finding for validation to Save the Children.
Ø  Produce a final report and submit as per agreed timeline.
Timeline
The consultant shall deliver this assessment within a period of 20 days after signing of the agreement. The technical proposal shall be submitted to Save the Children including a detailed work plan in compliance with the aforementioned duration of the assignment.
Budget and payment schedule
Concerning budget, a consultant submits a detail of total costs based on unit costs and disaggregated by line items in a separate sealed envelope. The payment will be effected in three rounds: 1st payment (30%) up on signing an agreement and submission of inception report, 2nd payment (40%) will be paid after receipt of acceptable draft report and 3rd payment (30%) will be effected up on submission of the final report and all other deliverables.
 Selection criteria
The Save the Children's major evaluation criteria and the score threshold for a consultant will be 60% for technical proposals and 40% for financial proposal; The details of technical evaluation criteria is:
Methodology (30%)
Capability and experience (20%) and
Work plan (10%)
The consultant with 40% or greater of 60% in the technical proposal will qualify to proceed
Ownership
All data and products of this assessment are properties of Save the Children. Therefore, a position winning consultant shall not be entitled either directly or indirectly make use of the report for other purposes without a prior written consent of Save the Children.
Submission
The technical and financial proposals should be submitted separately using sealed envelopes labelled with assessment titles. The submission shall include an application as a cover letter.
Logistic service
SCI Bale field office will facilitate vehicle for data collectors for the entire periods of the field work.
Job Requirements
Job Requirements
.      Qualifications or Specialized Knowledge/Experience of the Consultant/entity
Extensive experience in conducting assessments;
Solid experience in the field of Need Assessments;
University degree in Sociology or other relevant areas linked to the object of the exercise;
At least 5 years of work experience in the assessments field;
Familiarity with the Ethiopian context, policies, strategies, laws;
Proficient in crosscutting issues (gender, resilience);
Fluent in English – all documents will be produced in Englis
Applying Instructions
Submission of application
Interested candidates/agencies should present the followings   I.e. Technical and Financial proposal must be sealed in to two separate envelops
Proposed approach and outline design of the assessment including work plan reflecting the key outputs/deliverables and proposed timeframes;
CV and at least two References;
Written evidence[1](e.g. assessment reports attached) of previous work meeting the requirements laid out in this Terms of Reference
A statement of availability and commitment to undertake and complete the consultancy within indicative assignment dates in both regions;
Detailed complete budget with all foreseen costs, including Fee per working day for all the members of the team (including taxes and local transport)
DEADLINE for submission: by Close Of Business day on the July  9, 2021 to Save the Children International Ethiopia Country office  Located at Old Airport Near Bisarate Gabreal Church Dire Building  Telephone 0113206345
WARNING: Do not to pay any money to get a job. Please report fraudulent jobs to info@newjobsethiopia.com