Budget and Reporting Manager
Description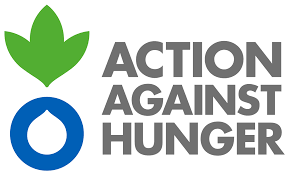 INTERNAL AND EXTERNAL VACANCY ANNOUNCEMENT
For
                                           BUDGET AND REPORTING MANAGER
Country Office: Ethiopia
Work Base: Addis Ababa
Availability: As Soon As Possible
Salary and other benefits: Gross salary ETB 42,600
Insurance - (Life, Group Personal Accident and Medical Insurances are covered upon the organization policies).    
Seniority Allowance – paid depending up the years of service.
                                                         Female candidates are highly encouraged to apply for this position.
About Action Against Hunger 
Action Against Hunger was founded in 1979 as an international non-governmental organization that fights against hunger in the world. Our mission is to save lives by eliminating hunger through preventing, detecting and treating undernutrition, especially during and after emergencies related to conflicts and natural disasters.
The international network of Action Against Hunger has offices in France, United Kingdom, Spain, Canada, USA, India and Belgium. Teams in the field combat hunger on four fronts:
Nutrition and Health, Food Security and Livelihoods (FSL), Water, Sanitation and Hygiene (WASH), and Mental Health and Psychosocial Support (MHPSS).
About Action Against Hunger - USA 
As the world's hunger specialist, our primary goal is to create a better way to deal with hunger. For more than 40 years, we led the global movement that aims to end life-threatening hunger for good within our lifetimes. With 7,500+ staff, our teams have been on the front lines, treating and preventing malnutrition across more than 45 countries, assisting more than 21 million people.
We save the lives of children and their families. We are there for them before and after disaster strikes. We enable people to provide for themselves, see their children grow up strong, and for whole communities to prosper. We constantly search for more effective solutions, while sharing our knowledge and expertise with the world. We push for long-term change.
About the Country Program in Ethiopia
Action Against Hunger has been operational in Ethiopia since 1985 responding to both chronic and acute needs through a multi-sectoral strategic approach where Nutrition and Health, Food Security and Livelihoods (FSL), Water, Sanitation and Hygiene (WASH), and Mental Health and Psychosocial Support (MHPSS) are integrated in order to maximize impact on people's resilience.
Action Against Hunger currently operates in 5 different regions with an anticipated 2020 yearly portfolio of $20M of emergency and resilience building programs, research and innovation. We have a country team of about 550 staff working out of 18 field offices and sub offices across Ethiopia.
Our main donors in Ethiopia are ECHO, Europaid, UNHCR, OFDA, BPRM, SIDA, EHF, WFP, UNICEF and others.
General Assignments / Scope of the Role:
Manage the budget and reporting aspects of the organization
Budget and Reporting Manager role's purpose, engagement and delivery is:
Objective 1: Purpose
Budget and Reporting Manager is responsible for:
Collaborate  with  Technical  Advisors  and  other  technical  people  to  develop  final consolidated budget
Ensure the appropriate budget proposal template is used
Preparing budget proposal templates and modifying existing templates to meet the demands of solicitations if any
Ensure  required  information  are  shared  with  Technical  Advisors  and  Head  of Departments ahead of time
Inform the coordinator of the proposal of due dates for the submission of budget information or activity budget
Advise to Technical Advisors in formulating their budget proposals
Ensure the organization's budget proposed adheres to legal regulations of the legislative and donor
Advise and assist program and support staffs involved in the proposal development on eligibility and compliance issues related to budgeting
Review activity budgets for completeness, accuracy, and compliance with laws and other regulations
Ensure country office administrative costs are logically distributed among different grants
Combine  all  the  program  and  department  budgets  together  into  a  consolidated organizational budget and review all funding requests for merit
Reach out partners for all required information and inputs for the budget development whenever required
Propose enhancements to the budget proposal
Review the budget proposal for calculation errors
Preparing budget narratives/justifications
Present the final version of a consolidated budget for management approval
Developing cost-related responses to post-submission questions/requests for revisions
Objective 2: Engagement
Budget and Reporting Manager is responsible for:
Monitor organizational spending to ensure that it is within budget and in compliance through validation of procurement requests and upper base procurement budget confirmation
Update the BFU on monthly basis with real expenditure and forecast from the bases
Monitor the financial plan of the mission
Ensure BFU for newly signed contracts is designed
Estimate future financial needs and report to Country Finance Manager
Participate in the monthly grant review meeting
Update the LINK Financial Data/SAGA mission settings regularly
Objective 3: Reporting /Delivery
Budget and Reporting Manager is responsible for:
 Produce results-based, high standard, timely donor reports
Make certain expenses are contributing for the objectives of funds to ensure the eligibility
Make sure expenditures are in line with the initial or revised (if any) budget
Prepare the financial report with the appropriate donors' reporting template
Make sure the information provided in the report are upon donor standard and requirement
Ensure that reports are coherent, of a consistent high quality and adhere to donor and Action Against Hunger standards prior to submission
Submit the report to Country Finance Manager and Regional Finance Controller with checklist for validation respectively
Submit the validated report to Grants and Reporting Team                          

Shared Tasks
Take part in the training sessions of the department as mentor
Take part in the inductions for newly recruited staffs of finance and non-finance
Regular field visit to the bases to provide technical support
Support the team in universal tasks
Provide support in actions assigned by the Head of Department/SMT
Job Requirements
Required Qualifications and Professional Experience
Minimum- bachelor's degree in Accounting and Finance, Management, Economics, or other related fields.
Preferably 5 up to 10 years of experience in the Budget and Reporting of humanitarian or development programs. Fluency in English (both written and spoken skills) Good communication and writing skills, adaptability, flexibility, resourcefulness, able to adopt an organized and methodological approach, sense of confidentiality.
Required Skills & Competencies
Managerial Skill
Strong Analytical skills
Strong planning skill
Ability to forecast
Decision making skill
Problem- solving skills
Ability to work to deadlines
Professionalism, Team Work, Proactive, Motivational, Autonomy
Excellent communication, writing and analytical skills
Computer skills on Microsoft Office Skills (Outlook, Excel, Power Point, Word)
and Accounting Software
Experience in Budget Management and Reporting
 Previous experience in Humanitarian Organization
Applying Instructions
APPLICATION PROCEDURE 
If you are interested, please send your application composed of none returnable CV, Covering Letter with "Budget and Reporting Manager" written in the subject line, and three references, applicants to the following addresses:
OR  
Directly In Person to Action Against Hunger Addis Ababa office after Washington DC square to Mayor Muriel Bowser Street, Wollega – Gimbi, Gambella, Waghimra – Sekota, Harergue - Harar, Borena – Yabello and Somali Gode offices,
Deadline: Thursday, 03 September 2020 before 5:00 pm 
"Female Applicants Are Highly Encouraged" 
NB: Only short listed applicants will be, communicated on and selection process includes technical test and an interview. 
WARNING: Do not to pay any money to get a job. Please report fraudulent jobs to info@newjobsethiopia.com