Description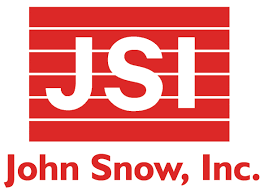 Job Title: Business Analyst         
Position Type: Full-Time
Duration: 1 year
Reports to: Project Manager
Posting Location: Addis Ababa
Application deadline: July 6, 2021
John Snow, Inc. (JSI) is a public health management firm, headquartered in the United States, dedicated to improving the health of individuals and communities throughout the world. JSI has been implementing public health work in Ethiopia for over 25 years.
JSI is implementing the five-year Digital Health Activity project in Ethiopia, which is funded by the United States Agency for International Development (USAID). The purpose of this Activity is to support the Government of Ethiopia (GOE) to improve the quality of health services and create a sustainable health care system through the use of data for decision making, as well as to provide similar services to other countries in Africa or to respond to a crisis in Ethiopia (as needed). As part of this Activity, JSI/DHA is also anticipating an Award of Government to Government (G-to-G) project which will be funded by USAID in supporting the Ethiopian Food & Drug Authority (EFDA)'s objectives. EFDA is the National Regulatory Body of Ethiopia that is responsible for ensuring the quality, safety and or efficacy of medicines, food, cosmetics and medical devices. To support EFDA's objectives, USAID will contribute by providing resources to implement the Pharmaceutical Products Track & Traceability activities that aimed at ensuring patient safety and improving supply chain efficiency by ensuring the visibility of pharmaceutical products movement.
We are looking for a Business Analyst who will be responsible to develop and/or gather process requirements, analyze requirements for the development of software systems, ensuring systems are fully functional, users are able to properly utilize them and that they respond to business needs of EFDA with respect to Track and Trace (T&T) activities. The Business Analyst serves as an interface between project programming team and Product Owners. They work closely with the Product Owners to understand in detail the clients' business processes and work with programmers to ensure software solutions are well in line with these processes in ensuring the smooth running of activities and compliance with EFDA and JSI policies and regulations.
*This position is contingent upon the award of G-to-G fund.
Responsibilities:
Specific responsibilities of the Business Analyst will include, but not limited to the following:
Develop and/or gather process requirements and identify areas for improvement for T&T system tool development.
Coordinate efforts to develop and maintain applications/databases by evaluating existing needs and analyzing requirements for the development of traceability software systems.
Determine proper installation parameters for the developed software and hardware to ensure smooth integration and transition.
Coordinate the deployment, implementation and update of the T&T software solutions and ensure their functionality at all times.
Work closely with the programming team to analyze, review, and alter programs to increase operational efficiency and to adopt new requirements for T&T system.
Design flowcharts, diagrams, templates and logical steps for coding to be processed by the software development team.
Evaluate user requests, and add, modify and change existing features or create new features.
Develop and implement data collection and reporting systems and other strategies that optimize statistical efficiency and data quality for traceability.
Coordinate installation, perform testing, monitoring, and control programs and performances of the system/database developed for traceability.
Filter and "clean" data, and review system reports, printouts, and performance indicators to locate and correct code problems in the traceability system developed.
Prepare fact sheets, interpret data, analyze results using statistical techniques and provide ongoing reports to T&T project manager.
Prepare user instruction manuals and documentation for the new features or system upgrades.
Work with the Network Administrator to create a reliable network for smooth system operations.
Regularly meet with the development and support team to discuss progress and issues to be resolved and prepare timely reports to the T&T Project Manager on activity status and issues.
Coordinate stakeholders to provide their feedbacks on the developed T&T system and, train manufacturers, importers, wholesalers and other supply chain actors in consultation with the supply chain specialist and regulatory specialist.
Occasional travel to user sites to assist users and, assess product and project performances.
Responsible for implementing JSI's Accountability Framework and Code of Conduct, and adhering to JSI's polices on fraud management.
Perform other duties as assigned.
Job Requirements
Bachelor's degree in relevant discipline (IT, information systems, business, etc) is required.
Minimum 4 years of relevant experience working on any information systems, preferably electronic Health Information System activities.
Experience working on the development and implementation of Information Systems such as eRIS, eCHIS, Vitas, Dagu, FANOS, etc. is required.
Experience in leading the process of software development using agile methodology is required.
Experience with the day-to-day execution of established agile management practices with software development team is required.
Experience in leading architecture and design decisions while working on software development project is required.
Good understanding of .NET framework, C#, AngularJS and SQL Server is required.
Proficiency in project management tools (JIRA, Trello, Slack…) is required.
Strong project management and time management skills; highly organized and detail-oriented.
Previous work experience with USAID-funded projects is desirable.
Proven ability to manage the development and implementation of project activities.
Strong representational and interpersonal skills.
Excellent written and verbal English; proficiency in Amharic.
Ability to prepare and present technical information.
Proficiency in common computer packages (e.g. Word, PowerPoint, Excel) relevant to the work.
JSI/WEI is an Equal Opportunity, Affirmative Action Employer committed to workplace diversity. We are committed to providing equal employment opportunities for all qualified applicants and employees without regard to age, race, color, national origin, ancestry, creed, religion, gender, disability, marital status, sexual orientation, sexual preference, genetic information, political affiliation, or protected veteran status in any employment decisions. M/F/V/D.
Applying Instructions
Interested and qualified applicants should follow the below instruction and apply through the online application form no later than July 6, 2021.
Fill out the online application form using this form: Online Application Form. If you don't fill the online application form, your application will not be considered.
Submit your resume and cover letter to dhtechnicaljobs@jsi.com
You must include the name of the position you are applying for in the subject line of the email. If this is not included, your application will not be considered.
Any application received after the closing date will not be considered.
Application deadline: July 6, 2021.
WARNING: Do not to pay any money to get a job. Please report fraudulent jobs to info@newjobsethiopia.com