Business Development Advisor – Assosa
Description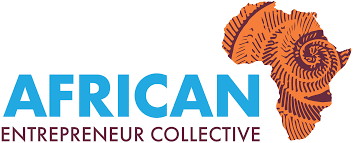 ABOUT AEC ETHIOPIA
AEC Business Consulting PLC is the Ethiopian affiliate of African Entrepreneur Collective, which now has 160 staff in 10 offices across East Africa, working with 14,000 entrepreneurs annually to help them grow their businesses.
AEC Business Consulting PLC will provide training and consulting to help entrepreneurs improve their businesses to create jobs and improve livelihoods.
As a new company launching in Ethiopia in June 2021, we are looking for self-motivated colleagues who like challenges, and will excel at bringing a proven model to Ethiopia.
As a social enterprise, we balance financial sustainability with social impact. In 2021, AEC Ethiopia will serve 600 refugee and host community entrepreneurs and will grow steadily from there.
THE OPPORTUNITY & RESPONSIBILITIES
AEC Business Consulting PLC seeks a highly talented and experienced Business Development Advisor to work directly with entrepreneurs to help them develop the skills to scale their businesses.
The BDA will help launch an entrepreneurship development program in Sherkole refugee camp.
Reporting to the Business Development Manager, the BDA will be the person to run training delivery, strategic consulting, entrepreneur relationship and a supervisor to the Business Advisor.
The successful candidate will have the following duties:
Training (40% time)
·         Manage training for all incoming refugee and host entrepreneurs in the Micro Business Solutions Department
·         Implement training as part of the ongoing classes scheduled for entrepreneurs in Somali region
·         Deploy a wide variety of training methods - both in person and digital - iterating as needed
·         Develop new and review existing content to match entrepreneurs needs and refugee business dynamics
·         Mobilize and follow up on entrepreneurs to ensure high attendance
·         Participate in capacity building workshops on a range of topics related to business growth, including HR, accounting, finance, marketing, human centered design and innovation
Strategic advisory & entrepreneur Relationship Management (30% time)
●                   Conduct business assessment to identify entrepreneurs needs and market opportunities
●                   Develop business strategies and comprehensive business plans for entrepreneurs
●                   Generate financial statements, forecasts, and profitability analyses for entrepreneurs
●                   Develop and implement accurate financial reporting and booking systems for entrepreneurs
●                   Assist entrepreneurs with implementation of business plan recommendations
●                   Advise entrepreneurs on financing and investment opportunities/challenges
●                   Help entrepreneurs prepare for financing or investment opportunities (Investment and equity financing)
●                   Provide expert advice; help entrepreneurs to navigate challenges and make sound business decisions
●                   Conduct assessments of entrepreneur businesses to understand business needs, challenges, and opportunities
●                   Conduct research on the industry, competitors, and customers
●                   Manage entrepreneur relationships and provide a single point of contact for assigned entrepreneurs
●                   Manage the schedule and delivery of services throughout entrepreneur engagements
●                   Regularly track and report on progress of entrepreneur work and deliverables
General Administration (30% time)
●                   General maintenance of entrepreneur files, reports and coordination with colleagues.
●                   Work with the Executive team to develop annual goals for AEC Business Consulting
●                   Contribute to staff meetings, annual retreats, and monthly entrepreneur Services meetings.
●                   Participation in on-going entrepreneur tracking and implementing AEC Business Consulting impact evaluation programs every quarter/year
●                   Represent AEC Business Consulting in partners meeting and any other events in camps as assigned
●                   Participate in the development of AEC goals, strategies, and planning
●                   Represent AEC Business Consulting in the local business community and at conferences or other events
●                   Keep up to date on latest business and industry trends in Ethiopia and across Africa.
Job Requirements
CANDIDATE QUALIFICATIONS
We are looking for individuals who are passionate about entrepreneurship, and have the skills and experience to help entrepreneurs make lasting change to their businesses. We are seeking candidates who work quickly and thoroughly, collaborate, and are both kind and serious.
The ideal candidate will have the following qualifications:
●             Bachelor's degree required in a Business related field. A Master's degree or professional qualification is an added advantage
●             Excellent Amharic and English; knowledge of Arabic is an advantage
●             Experience working in refugee settings with different nationalities in Assosa and to be a native from Assosa region would be an advantage
●             Background in finance or ability to produce financial reports/projections for entrepreneurs
●             Ability to work with high-profile individuals and companies by demonstrating exemplar levels of professionalism
●             Possess business acumen, original thinking
●             Good at translation from English to local languages (Somali & Amharic), would be an advantage
●             Ready to reside in Assosa
Additionally, the successful candidate will most likely also have:
●             3+ years' experience, work with MSMEs is required
●             Deep understanding of go-to market strategies and growth strategies for businesses in the area of consumer goods
●             Past experience writing business plans in preparation for investment
●             Excellent computer skills – including PowerPoint, Word, Excel, Odoo, Epi-collect, Google Drive, etc.
●             Strong presentation and training skills, and ability to teach others business concepts
AEC is an affirmative action/equal opportunity employer. Women and persons who reflect the diverse communities we serve are strongly encouraged to apply.  AEC Ethiopia will not sponsor visas.
COMPENSATION
Compensation includes salary and potential KPI-based bonus, healthcare, retirement benefits, flexible annual leave, professional development opportunities, and the chance to connect with colleagues across East Africa. In addition, this role is a tremendous opportunity to work in a high-growth, mission-driven organization.
You will also work with a diverse set of colleagues, who nonetheless all embody the company's culture and values:
●                   Purpose: we are solutions-oriented and produce high quality work to be a global leader.
●                   Achievement: we push ourselves to reach beyond what we previously thought possible.
●                   Improvement: we are humble and committed to continuous learning and growing.  We improve through giving and receiving open and accurate feedback.
●                   Bravery: we are willing to take risks and create a safe space for others to take risks.  We are compassionate and inclusive.
●                   Abren Nen/Waliin Jirra ("We are together"): We take time to appreciate colleagues, celebrate success, and hold each other up in hard times. We eat goat.
Applying Instructions
Upload your updated CV and Cover letter, stating why you would be the right candidate for this position.
DEADLINE:  20th August 2021
Only qualified candidates will be contacted for additional information.
WARNING: Do not to pay any money to get a job. Please report fraudulent jobs to info@newjobsethiopia.com