Business Development Manager (Re-Advertised)
Description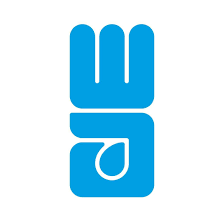 WaterAid is looking for a competent Business Development Manager (fund-raiser) to mobilize resources and scale its development programs. At a time like this, where the COVID-19 pandemic necessitated intensifying water, sanitation, and hygiene (WaSH) interventions, WaterAid Ethiopia plans to extend its work across the country.
The successful candidate will enter into the position with many assets: an organization with strong competence in WaSH; a team deeply committed to its work and open to new ways of working; and above all working towards making WaSH services available to Everyone Everywhere by 2030.
The Business Development Manager will be responsible to lead the development of fundraising concept notes and proposals, organizing pre-proposal strategy sessions (e.g. developing win themes, SWOTs, partnering assessments); working with technical, management, and finance staff on funding strategies; and ensuring the log frames, budgets and narrative text are developed and reviewed, revised per the organization's procedures as well as donor requirements.
The Business Development Manager will also be responsible to advise on donor priorities and identify specific opportunities. Identify, pursue, and successfully capitalize and funding opportunities, track donor funding trends and priorities. The position reports to the Country Director.
Job Responsibilities and Tasks:
Strategy Development:
- Lead, develop and implement a fundraising strategy for increasing resource mobilization from potential donors and assess supplier markets.
- Work closely with WAE's Senior Management Team in the development and implementation of the Country Programmes (CPs) Funding Strategy
- Lead, motivate and support the program, finance, and support staff in fundraising
- Develop and implement the annual fundraising plan of the organization
- Lead the approach to ensuring that the CP has integrated rights, gender, equity, and inclusion into its work as well as being a diverse and inclusive place to work.
Opportunity Generation:
- Ensure WAE is well positioned within the donor and supplier markets as a 'go to' agency for long term WASH programming
- Grow a pipeline of funding opportunities for the country program
- In collaboration with SMT/CD, hold, manage and track in-country Business Development relationships and influence key donors (Institutional donors, corporate, Trust and foundations, INGO, etc.) and Commercial Suppliers and research partners/competitors as well as cultivate and facilitate global donor HQ relationships when necessary;
- Provide country staff/programs with up-to-date intelligence on prioritized donors, their key funding partners, funding opportunities, and donor terms and conditions.
- Enable effective qualification of donor funding opportunities by WaterAid staff/programs (e.g. Bid/No Bid process) to improve conversion/success rates
- Enable effective formation of a strong consortium around specific funding opportunities prior to bid development
Bidding:
- Ensure effective coordination of proposal development and bid preparations, using staff and consultants as necessary to deliver bids
- Ensure effective contract negotiation for strategic, high-value opportunities as well as maintain standard negotiating positions for donor contract terms and conditions
Team development:
- Facilitate and provide capacity building training for relevant staff in fundraising, funding planning process, and Restricted Income Systems
Knowledge Management:
- Preparing presentations, videos, photos, and reading materials to promote WAE's work in collaboration with knowledge management, PMER specialist, and relevant departments/sections/staff
- Support SMT with quality assurance processes, tools, and capacity building for specific donors
- Documentation of past, current, and future fundraising efforts, challenges, and opportunities for reference and use
- Provide regular updates on fundraising, contribute in the preparation of reports and provide feedback to management about what is and is not working.
Safeguarding & Safety & Security:
- Create and maintain an environment that upholds WaterAid's Global Code of Conduct and associated safeguarding and child protection policies.
- Create and maintain an environment that consistently upholds WaterAid's Health, Safety & Security Policy.
- Ensure that Safeguarding, Child Protection, and Gender Equality policies are fully embedded in project design and implementation as well as relationships with all actors Ensure that comprehensive health, safety, and security measures (e.g. risk management plans, local security protocols) have been put in place when designing programs/project and are consistently upheld during their implementation.
- Ensure that partners that WaterAid works with are adopting the same health, safety, and security standards (as defined in any applicable WaterAid health, safety, and security policies), and arrange for capacity building support where gaps or weaknesses are identified.
- Understand and put into practice the responsibilities under Safeguarding, Child Protection and Gender policies and Code of Conduct (CoC)
- Adhere to any local security protocols that have been put in place when working in the office, traveling to the field, or undertaking project/program activities
- Immediately reports any health, safety, and security incidents or near-misses that occur on WaterAid duty to their line manager, Security Focal Point, or CD
- Behave and act in a manner that does not put colleagues or anyone that interacts with WaterAid in immediate danger or harm's way.
Other:
- Perform any other duty as may be assigned by supervisor or designee from time to time.
- Participate and contribute in committees and task forces as may be assigned by the line manager.
Job Requirements
Required Education and Qualification:
- University degree in Economics, International Development, Institutional Development, Business Management or related fields
- Minimum of 7 years related experience in raising funds from donors such as the EU, DFID, USAID, SIDA, NORAD, DANIDA, etc .and managing the funds
Required Skills: 
The person must possess the following behavior and skills:
- Excellent writing and analytical skills in the English language
- Socially adept
- Good with numbers
- Team player
- Strong communication and IT fluency
- Creative talents and the ability to solve tough problems
- In-depth knowledge of the fundraising industry and its current events
- Ability to handle pressure and meet deadlines
- Skill in prioritizing and triaging obligations
- Attention to detail
- Excellent time management and organization
- Excellent skills in excel management and computation
Applying Instructions
Interested and qualified applicants are requested to apply online.
Only shortlisted candidates will be contacted.
Qualified women are highly encouraged to apply.
WaterAid is an equal opportunities employer regardless of sex, race, disability, age, religion or belief, marital status, or pregnancy and maternity.
WaterAid is committed to ensuring that wherever we work in the world, there is no tolerance for the abuse of power, privilege, or trust. WaterAid reinforces a culture of zero tolerance towards any form of inappropriate behavior, abuse, harassment, or exploitation of any kind. The safeguarding of our beneficiaries, staff, volunteers, and anyone working on our behalf, is our top priority, and we take our responsibilities extremely seriously. All staff and volunteers are required to share in this commitment through our Global Code of Conduct. We will conduct the most appropriate pre-employment references and checks to ensure high standards are maintained.
WARNING: Do not to pay any money to get a job. Please report fraudulent jobs to info@newjobsethiopia.com