Business Support Assistant
Location

ADDIS ABABA, Ethiopia

Date Posted

January 4, 2020

Category

Management




NGO



Job Type

Full-time



Currency
ETB
Description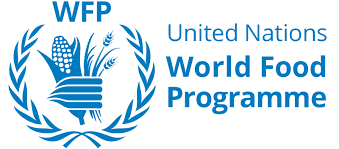 WFP seeks candidates of the highest integrity and professionalism who share our humanitarian principles.
Selection of staff is made on a competitive basis, and we are committed to promoting diversity and gender balance.
ABOUT WFP
Assisting 91.4 million people in around 83 countries each year, the World Food Programme (WFP) is the leading humanitarian organization saving lives and changing lives, delivering food assistance in emergencies and working with communities to improve nutrition and build resilience. On any given day, WFP has 5,000 trucks, 20 ships and 92 planes on the move, delivering food and other assistance to those in most need. Every year, we distribute more than 15 billion rations at an estimated average cost per ration of US$ 0.31. These numbers lie at the roots of WFP's unparalleled reputation as an emergency responder, one that gets the job done quickly at scale in the most difficult environments. WFP's efforts focus on emergency assistance, relief and rehabilitation, development aid and special operations.
WFP Ethiopia is working with the government and other humanitarian partners to strengthen the resilience of Ethiopia's most vulnerable population and to chart a more prosperous and sustainable future for the next generation. The Country Office also supports programmes that use food assistance to empower women, transform areas affected by climate change and keep children in school. It aims to contribute to Ethiopia's five-year development agenda, the Growth and Transformation Plan (GTP), through which the Government combats food insecurity
ORGANIZATIONAL CONTEXT
This job is located in WFP Ethiopia Country office based in Addis Ababa. Under the direct supervision of the Administration Officer and overall supervision of Head of Administration Unit.
JOB PURPOSE
The incumbent will be responsible for to provide efficient protocol services together with the Protocol team located at the Country Office. Protocol services includes VIP handling, processing of different types of protocol related requests at the Ministry of Foreign Affairs, other government offices and at different embassies and consular offices accredited to Ethiopia.
KEY ACCOUNTABILITIES (not all-inclusive)
Ethiopia entry visa approvals at the Ministry of Foreign Affairs (MoFA) and Immigration Authorities for long/short term assigned international staff members coming for the first time to WFP Ethiopia:
Prepare standard note verbale requests
Submit NV to MoFA.
Follow-up approvals at MoFA and submit MoFA approval to Main Department for Immigration and Nationality Affairs (MDINA), as necessary.
Collect entry visa approvals and/or slip to be issued on arrival and alert/share entry visa approvals notifications received from MDINA with the concerned requesting unit/staff member.
Process residence permits, renewals and business visa extensions for staff members and external partners who are coming to Ethiopia for WFP official mission, as well as exit visas for staff who complete their duty in Ethiopia at the Ministry of Foreign Affairs international staff and family members:
Prepare standard note verbale requests.
Submit resident permit requests and related documents in hard copies and on the platform, as necessary.
Follow-up approval collect residence permits, passports and duty-free privilege letters from the Ministry of Foreign Affairs and hand over to the concerned staff members.
KEY ACCOUNTABILITIES (not all-inclusive)
3. Process official and private sea and air import permits requests at the Ministry of Foreign Affairs and customs clearances:
Prepare standard note verbales.
Submit sea and air import permits requests to Ministry of Foreign Affairs.
Follow-up approval collect MoFA import permit reference number for sea shipments and approval letter for sea shipments and handover to the clearing agent and/or staff members, as appropriate.
Collect/drop-off customs declaration from/to WFP contracted clearing agents' offices for WFP officials' endorsements and to expedite documents processes, as required
4. Assist and accompany staff members (traveling for WFP official mission) at different embassies in Addis Ababa, to process entry visas, follow-up approvals, collect passports on behalf of travelers and provide feedback to staff members.
5. Handle driving license legalizations at MoFA, assist and accompany staff members (as required) to government dedicated clinics and Road Transport Authority (RTA) for driving license conversions and renewals.
Collect international staff members legalized driving licenses at the respective countries embassies/consulates and handle further legalization at MoFA.
Prepare standard note verbale for driving license conversions.
Accompany (as required) staff members to RTA for driving license conversions.
KEY ACCOUNTABILITIES (not all-inclusive)
6. Process WFP's new and/or sold vehicles ownership transfers at MoFA and RTA.
Prepare standard note verbale for ownership transfer requests.
Submit ownership transfer requests to MoFA. Follow-up approval and provide feedback.
Handle paperwork processes for WFP's new vehicles plate number registrations and ownership booklet issuance.
7. Assist protocol team and handle on VIP and protocol assistance tasks:
Prepare standard note verbale for VIP/VVIP lounge Submit VIP/VVIP requests to MoFA, follow-up approvals and handle further approval processes at Bole international airport security office.
Replace senior protocol team during annual leave and critical schedules to handle VVIP arrangements.
8. Assist protocol team during high-level missions, as necessary and perform any other duties as assigned.
STANDARD MINIMUM QUALIFICATIONS
Education:
 Completion of secondary school education.
Experience: Four or more years of progressively responsible work experience in the relative business stream with experience in general administrative work.
Knowledge & Skills:
Proficient in the use of office equipment and computer software packages, such as Microsoft Word.
Knowledge of work routines and methods in order to complete processes under minimal supervision.
Uses tact and courtesy to give and receive information to a wide range of individuals.
Ability to identify data discrepancies and rectify problems requiring attention
Ability to offer guidance or basic on-the-job training to more junior staff.
Language: Fluency in both oral and written communication in English. Knowledge of the local language is added advantage.
4Ps CORE ORGANISATIONAL CAPABILITIES
Purpose
Understand and communicate the Strategic Objectives: Helps teammates articulate WFP's Strategic Objectives.
Be a force for positive change: Suggests potential improvements to team's work processes to supervisor.
Make the mission inspiring to our team: Explains the impact of WFP activities in beneficiary communities to teammates.
Make our mission visible in everyday actions: Articulates how own unit's responsibilities will serve WFP's mission.
People
Look for ways to strengthen people's skills: Trains junior teammates on new skills and capabilities.
Create an inclusive culture: Seeks opportunities to work with people from different backgrounds.
Be a coach & provide constructive feedback: Serves as a peer coach for colleagues in same area of work.
Create an "I will"/"We will" spirit: Tracks progress toward goals and shares this information on a regular basis with supervisor.
Performance
Encourage innovation & creative solutions: Explores ways to consistently be more efficient and accurate in own areas of work and shares new methods of work with colleagues.
Focus on getting results: Focuses on getting results and tracks trends in completion rates for own tasks to identify opportunities for efficiency.
Make commitments and make good on commitments: Takes responsibility for own tasks and notifies supervisor as soon as possible of potential delays in meeting deadlines or commitments.
Be Decisive: Independently decides what action to take when faced with critical choices in the workplace or in dangerous situations in the field.
Partnership
Connect and share across WFP units: Suggests opportunities for partnering with other units to supervisor.
Build strong external partnerships: Identifies opportunities to work with colleagues and partners in the field towards common goals.
Be politically agile & adaptable: Develops an understanding of the value of WFP's teams and external partners in fulfilling team's goals and objectives.
Be clear about the value WFP brings to partnerships: Aligns own activities with supervisor's priorities to fulfill internal and external partner needs.
POSITION DURATION
One year with possiblity of Extension
Applying Instructions
WFP is an equal opportunity employer. Female candidates meeting the above qualifications are encouraged to apply on-line through WFP recruitment website.
This VA is open ONLY to Ethiopian Nationals.
Public access (for UN): http://www1.wfp.org/careers/job-openings
WFP staff access: http://newgo.wfp.org/services/e-recruitment
Please note that WFP does not charge a fee at any stage of the recruitment process. Only qualified candidates will be contacted.
DEADLINE FOR APPLICATIONS
16 January 2020
.
Female applicants are especially encouraged to apply
WFP has zero-tolerance for discrimination and does not discriminate on the basis of HIV/AIDS status.
No appointment under any kind of contract will be offered to members of the UN Advisory Committee on Administrative and Budgetary Questions (ACABQ), International Civil Service Commission (ICSC), FAO Finance Committee, WFP External Auditor, WFP Audit Committee, Joint Inspection Unit (JIU) and other similar bodies within the United Nations system with oversight responsibilities over WFP, both during their service and within three years of ceasing that service.
WARNING: Do not to pay any money to get a job. Please report fraudulent jobs to info@newjobsethiopia.com