Description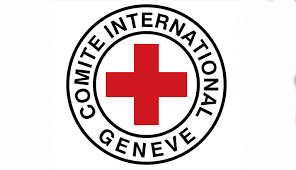 EXTERNAL VACANCY ANNOUNCEMENT
The International Committee of the Red Cross (ICRC) is an impartial, neutral and independent organization whose exclusively humanitarian mission is to protect the lives and dignity of victims of armed conflict and other situations of violence and to provide them with assistance.
For more information, visit website: https://www.icrc.org/
The International Committee of the Red Cross (ICRC) Delegation in Ethiopia is looking to hire an experienced, highly motivated and qualified person to fill the position of Buyer (1 year fixed term contract), based in Addis Ababa.
GENERAL DUTIES
§ Understands and adheres to the seven Fundamental Principles of the International Red Cross and Red Crescent Movement.
§ Understands and adheres to the ICRC Code of Conduct.
§ Understands the roles of the components of the International Red Cross and Red Crescent Movement.
§ Respects and observes staff regulations and security rules at all times.
§ Represents the ICRC in a professional manner at all times.
§ Develops and maintains a pleasant and conducive working environment with colleagues and line managers.
§ Performs all duties with the highest level of confidentiality in the interest of the employees and the ICRC.
§ May be asked to perform tasks not covered in this job description and to provide support to other departments when necessary.
ACCOUNTABILITIES AND RESPONSIBILITIES
SPECIFIC ACTIVITIES
Order Management / Supply Chain
§ Receives signed and validated SR from the SC Logistician, analyzes them and communicates with the requester for further details if needed.
§ Advises requester on quality issues/differences.
§ Determines relevant specifications per product.
§ Determines source of supply for incoming RO in cooperation with Statistics and the Warehouse according to internal procedures after checking registration and all other data on it.
§ Places orders abroad with consideration to delivery times, transport costs, etc.
§ Follows-up delivery process of goods/services by suppliers.
§ Ensures that orders are delivered in time.
§ Ensures that purchase files are maintained, auditable and in good order (SR, RFQ, ST, PO, DF and Invoices).
Quotations
§ Checks items' prices and collects pro forma invoices/price offers from suppliers, priority for whole seller and manufacturer.
§ Prepares and sends out request for quotation (RFQ) using the ICRC LOG Std Item & Supplier database.
§ Ensures that the RFQ contains all relevant information to enable transparent selection of the best price, quality, terms and conditions.
§ Organizes tenders for main purchases items and propose selection table to Head of Logistics with supporting documents.
Analysis of offers / Suppliers selection
§ Ensures that all rules and regulations of the ICRC standard procedures for purchasing are followed (RFQ, ST, etc...).
§ Presents selection table (ST) and supports documents to justify and exhibits transparency in the choice of supplier.
§ Ensures that the appropriate parties have approved the ST.
§ Ensures that high value purchases are conducted in liaison with Geneva, with the applicable green light system and in full conformity with the financial rules within the delegation, and according to GVA purchasing rules.
§ Evaluates and selects suppliers with the Head of Logistics.
§ Develops a clear pipeline strategy (payment, delivery) for important purchase.
Finance and Administration
§ Ensures that requester respects financial procedures, especially regarding authorization of expenditure.
§ Provides updated information regarding purchases (amount and timing) requester and Finance unit.
§ Checks, translates and processes invoice from the supplier, provides all supporting documents and submits these to the relevant signatories for approval and payment.
§ Orders petty cash, and updates and maintains petty cash records.
§ Handles petty cash purchase on a day to day basis with working advances.
§ Ensures that working advances are settled in time and accurate.
§ Sorts out the quality claims before validating suppliers invoices.
§ Performs necessary paperwork and assures follow up to administration and other departments.
Purchase of Goods
§ Ensures that best prices for quality are obtained.
§ Issues PO and/or Contracts for all assistance items purchased where necessary.
§ Checks the legal validity of the terms of contract.
§ Submits PO for signature to the concerned parties and the supplier.
§ Liaises with inspection companies.
§ Ensures that proper PO files with all relevant documents are updated.
§ In the case of petty cash purchase, physically visits the local markets in order to procure goods.
§ Confirms supplier's reception of PO and agreement on terms and conditions.
Reception of Goods, Quality & Quantity Control and Claims
§ Follows the delivery schedule for goods as per instructions in the purchase contract.
§ Ensures, with the warehouse or receiver in charge of quality control,  that all conditions agreed in the contract have been met in terms of quality and quantity.
§ Treats all claims received from the clients in cooperation with Supply Chain Unit.
§ Coordinates and resolves problems with end user departments and supplier in respect to quantity or quality issues.
§ In some cases of the petty cash purchases, collects purchased items directly from the supplier or transport.
Suppliers
§ Updates and maintains knowledge about main suppliers, and check the market for potential new ones.
§ Ensures ICRC general conditions of purchasing are signed by suppliers.
§ Ensures supplier's registration and validation are completed in cooperation with the head of purchase.
§ Ensures that Logistics Geneva and logistics Nairobi are used as potential suppliers if it comes to quotations.
§ Negotiates terms and conditions with suppliers.
§ Informs bidders about the results of tender.
Market Survey
§ Spontaneously or on request, conducts market surveys, analysis for prices, quality benchmarking at the area of responsibility and submit reports to Head of purchase.
§ Uses Logistics in GVA and LON as source of information concerning requisitions and purchases.
§ Regularly visits and prospects new potential suppliers and visit regional chamber of commerce exhibitions when necessary.
Planning
§ Makes planning of the procurement strategy according to budget, mobilization table and requester.
§ Conducts market surveys according to planning.
§ Anticipates the needs together with the Head of purchase.
Reports and Statistics
§ Channels all relevant information related to the department.
§ Reports any changes on the local market (availability of goods, shortage, price increase, etc.).
§ Reports problems and unusual requests concerning, purchase, quality, price etc.
§ Ensures that all documents required for a PO file are available and handed over to Statistics.
§ Ensures that time reporting is conducted in time.
§ Reports claims received from the clients to the supervisor.
Database Management
§ Ensures that all standard databases are filled correctly and used (PO database, JDE).
§ Updates and maintains supplier's database or similar.
§ Helps the JDE database manager in providing proper descriptions of goods for item coding.
§ Creates and updates products analysis file.
§ To create supplier file as per the rule and procedure of the unit.
Other
§ Manages filing and archiving of all documents related to the work of the unit.
§ Maintains a proactive relation with the requesters.
§ Ensures of having an overall knowledge of the projects, for which specific needs are requested.
ADDITIONAL DUTIES
§  Follows up on all work-related messages and correspondence with the relevant contacts and departments.
§  Is aware of the delegation's objectives and has a good knowledge of the Movement and other contacts relevant to the position.
§  Collects and shares information so as to improve the ICRC's understanding of the environment and humanitarian trends and responses.
§  Represents the ICRC in an appropriate way during activities, in meetings and in the field, and avoids any activity that may reflect negatively on the ICRC's image.
§  Takes responsibility for their own professional learning and development.
§  Contributes to the analysis of the security, socio-economic, cultural and political environment relevant to the ICRC and share relevant information with colleagues.
§  Reports events and changes within the region that could have an impact on ICRC's activities and hence provides sound elements to the Delegation that allow to establish objectives and priorities.
Job Requirements
§ Bachelor degree in purchasing management or similar fields.
§ Experience required minimum 3 years in similar fields (working in   humanitarian area is an asset).§
§  Advanced Computer Skills.
§ Rigorous, responsible and autonomous.
§ Strong analytical skills.
§ Ability to work in a multicultural team.
§ Flexible and open minded.
§ Ability to work under pressure and with minimal supervision.
§ Good communication skills.
§ Driving license 3rd grade mandatory.
§ Very good command of English, Amharic.
Applying Instructions
Electronic application can be made ONLY through the ethiojobs.net website. Alternatively, you can submit application & CV with copies of relevant documents in person to the ICRC Delegation in Addis Ababa (Around Megenagna, in front of EIAR, around Egziabher ab church OR, send to the ICRC Delegation Addis Ababa, Human Resources Department, P.O.Box 5701, Addis Ababa.
Closing date: July 24, 2021
Women applicants and persons with disabilities are highly encouraged to apply.
Please note that only short-listed candidates will be contacted at all stages of the selection process.
WARNING: Do not to pay any money to get a job. Please report fraudulent jobs to info@newjobsethiopia.com