Description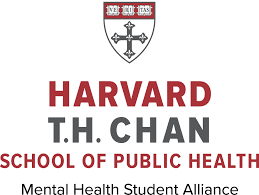 Formative Assessment: Understanding Ethiopia's maternal, newborn, and child health (MNCH) research and evidence to policy translation
Introduction
Ethiopia has achieved substantial progress in reducing maternal and newborn morbidity and mortality over the past decades. The Health Sector Transformation Plan puts information revolution as one of its four transformational agendas, with huge attention for quality information gathering and use for decision making. HaSET ("happiness" in Amharic) teams up the Harvard T.H. Chan School of Public Health, Saint Paul's Hospital Millennium Medical College, and the Ethiopian Public Health Institute through support from the Bill & Melinda Gates Foundation. The HaSET program focuses on maternal, newborn, and child health (MNCH) evidence generation, capacity building to research fellows, and evidence to policy translation in the area of maternal, newborn, and child health.
HaSET, in collaboration with the and the Ethiopian Public Health Institute, is looking for a consultant to undertake a formative assessment to look into the research platforms, opportunities, and their relationship with translation into policy so as to inform the stakeholders in formulating and prioritizing MNCH research questions.
Objective:
General objective: to understand Ethiopia's MNCH research focus areas, institutions that work on MNCH research, opportunities for research, and evidence to policy translation
Specific objective: 
To map current and past training and capacity building in MNCH research in Ethiopia, focusing on national programs
To understand gaps in current and past MNCH research studies and evidence
To understand gaps in current and past MNCH research capacity building
To identify priorities in MNCH research capacity building
To identify national MNCH research opportunities for collaboration
To identify contributors for MNCH evidence to policy translation
To assess key MNCH priority research needs by policy makers and implementers
To assess the status of translation of evidence to policy
To identify the barriers in translating evidence to policy
To propose solutions to improve evidence translation to policy
Expected deliverables
The main outcome of the assignment will be an MNCH research formative assessment manuscript that can be submitted for publication.
Deliverables will be reviewed and certified as satisfactory by the HaSET program. Deliverables must be submitted in both electronic version in relevant Microsoft Office format and hard/printed copy.
Scope
The consultant is expected to use any available national document for desk review and engage in key informant interviews to produce an assessment report and manuscript. The scope of this exercise could be defined in the following perspectives:
Period of desk review focused on research capacity building and translation of evidence to policy: Past five years
Programmatic focus: Key informant interviews (KII) and focus group discussion with experts leading maternal and child health research and implementation programs
Protocol: Develop a protocol to be used to guide the KII and the focus group discussion.
Audience: The formative analysis and dissemination of the results is tailored towards senior leadership, donors, policy makers, researchers, and health care workers.
Methodology
The consultant shall use a desk review, key informant interviews, and focus group discussions to understand the general and specific objectives this formative assessment.
Data sources
Different sources of data including routine and survey data will be used such as:
National documents including policy, guidelines, and procedures
Key informant interview from the Federal Ministry of Health, EPHI, universities, and other stakeholder institutions
Key informant interview from implementing partners and the donor community
Other relevant sources
Job Requirements
Required expertise
This work will be undertaken by a consultant with at least 10 years of extensive and progressive experience in public health and exposure to research and formative assessment. The consultant must have experience in conducting similar studies in Ethiopia. The consultant must have at least a PhD, or equivalent in public health, health policy and management, health M&E or related field with at least five publication in international academic journals. Excellent communication skills, both verbal and written, and fluency in written and spoken English is also mandatory.
Activities and timeline of implementation
The assignment is expected to be completed in three months' time, while the preliminary analysis should be submitted in two months' time. Thus, the full report is envisaged to be completed in two phases. The first phase will focus on a preliminary report that will be used for priority setting. The full report and manuscript will be delivered by February 27, 2020. The work will begin immediately after completing contractual agreement with the HaSET program. The detailed timetable and milestones with the primary activities and deadlines within the above time framework will be developed by the consultant and approved by the HaSET program.
Applying Instructions
Applications, including a cover letter, C.V., writing sample, and three references, should be submitted via email to haset4mnch@gmail.com with "Formative Assessment Consultancy" in the subject line. Electronic applications are preferred. Applications may also be submitted in person to the HaSET office (Attn: Dr. Lisanu Taddesse, HaSET Program Director) at the Ethiopian Public Health Institute, Gulelle Arbegnoch Street (the former Pasteur Institute), Gulele Sub City, Addis Ababa. Only shortlisted applicants will be contacted.
WARNING: Do not to pay any money to get a job. Please report fraudulent jobs to info@newjobsethiopia.com