Location

Addis Ababa, Ethiopia

Date Posted

August 29, 2020

Category

Consultancy



Job Type

Contract



Currency
ETB
Description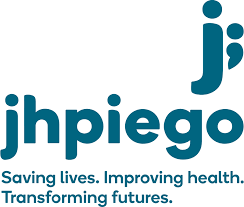 Assessment of institutional capacity in health workforce education, regulation and management in Ethiopia
Background
Jhpiego is an international, nonprofit health organization affiliated with Johns Hopkins University. For more than 40 years, Jhpiego has empowered front-line health workers by designing and implementing effective, low-cost, hands-on solutions to strengthen the delivery of health care services for women and their families. By putting evidence-based health innovations into everyday practice, Jhpiego works to break down barriers to high-quality health care for the world's most vulnerable populations. In Ethiopia, Jhpiego provides technical assistance to the Ministry of Health in the areas  of maternal, child and newborn health, HIV/AIDS, nutrition, as  well as in health workforce education, management and regulation.
Jhpiego would like to invite all interested qualified and experienced local consultancy firms to conduct a baseline assessment of institutional capacity in health workforce education, regulation and management. Jhpiego would like to give the task for two best consultancy firms to conduct the baseline assessment independently from regions grouped as follows:
 Group A (6 regions): Tigray, Amhara, Afar, Benshangul Gumuz, Gambela and SNNP.
Group B (6 regions and 4 federal offices): Oromia, Sidama, Dire Dawa, Somali, Harari, Addis Ababa and federal offices.
Purpose of the baseline assessment
The purpose of the assessment is to generate institutional level data in Health workforce Improvement program (HWIP) target organizations (see the details in TOR). The specific objectives are:
1.   Identify priority objectives/needs and actions to build local capacity of higher education institutions (HEIs), In Service Training /Continuing Professional Development (CPD) providers in health workforce education, continuing education and regulation
2.   Identify Human Resources Management (HRM) and Leadership, Management and Governance (LMG) practices and capacity gaps of  health organizations, educational organizations and professional associations
3.   Describe organizational capacity inhuman Resource for Health (HRH) evidence generations (including HRIS, National Health Workforce Accounts, Education Management Information System, research and research ethics) and evidence translation into action
4.   Assess existing policies, structures and practices to promote gender equality at health organizations and HEIs
Note: Jhpiego will provide lists of target institutions and data collection tools for the selected consultancy firms.Major activities
The consultancy firm will be required to undertake the following activities:
a)      Identify and train qualified data collectors and get approval from Jhpiego
b)      Develop electronic data collection template
c)      Conduct data collection using tablets
d)      Data cleaning, preparation and analysis using SPSS
e)      Develop an analytical report on the assessment findings. The two selected firms may work together to produce one national level assessment technical report in consultation with Jhpiego
f)       Conduct a ½ day dissemination workshop
Job Requirements
Pre-qualification Criteria
Interested firms are required to fulfill the following minimum pre-qualification criteria:
Willing to summit clear copies of renewed business license, TIN certificate , VAT registration certificate and current tax clearance certificate
Have a minimum of five years' work experience in research/survey
Prior experience of human resources for health surveys will be an added advantage
A multidisciplinary team with background in public health, medicine, statistics and social sciences; and have qualitative and quantitative research skills
Applying Instructions
Interested firms are invited to collect detailed terms of reference /TOR/ for this consultancy opportunity from Jhpiego Country office during office hours from Selamawit Gebreselassie or request by email address Selamawit.Gebreselassie@jhpiego.org.
Technical and financial proposals must be submitted in separate emails to: ET-Procurement@jhpiego.org. In Subject line, indicate: HWIP baseline assessment technical proposal; HWIP baseline assessment financial proposal.
INQUIRIES: Any questions regarding the bid shall be submitted in writing through email address Selamawit.Gebreselassie@jhpiego.org or Tel. 0115-502124 or 0115 – 5509499.
Applicants should indicate their choices of working regions (Group A Regions or Group B Regions) in the application letter.
The bid closing date would be by September 5, 2020 at 5:30 p.m.
Proposals will be rejected if not submitted via ET-Procurement@jhpiego.org
Any document received after the closing date and time will be automatically rejected.
Jhpiego Ethiopia reserves the right to cancel the bid, accept or reject any or all.
WARNING: Do not to pay any money to get a job. Please report fraudulent jobs to info@newjobsethiopia.com